Islamic State has lost a major strategic city after the fall of Fallujah, but the "West will need to sleep with one eye open" with the terror group thirsty for revenge.
That is the dire warning issued by anti-terror expert Warren Reed who warned the war against Islamic State was far from over.
While the Iraqi forces should celebrate a well deserved victory, Mr Reed said defeating Islamic State would be a "one-by-one-by-one" win.
"This won't be a matter of a domino effect where city after city will fall," he said.
"Instead it will be a hard-fought battle, with Isis popping up like a gofer from the ground and morphing into other areas, particularly overseas with homegrown attacks."
Mr Reed, a senior security analyst who was trained by British spy agency MI6 and served 10 years with the Australian Secret Intelligence Service, said the next target to win back would be Mosul, Iraq's second largest city.
However such a taking would not be easy and while Islamic State may be weakened they will not go down without a fight, he warned.
Mr Reed predicted the loss of Palmyra in Syria earlier this year was the beginning of the end for the terror group but predicted the road ahead would be a long one.
Isis was driven from of its most important strongholds and hundreds of its fighters are dead after Syrian government forces, backed by Russian air strikes, took back control of the ancient city of Palmyra in March.
The ancient city, which endured a 10-month reign of terror, was a major loss for Isis as it cut off a vital access route to its major stronghold, Raqqa.
Mr Reed said Fallujah was just as strategic due to its proximity (60km) to Baghdad.
"It may well be the beginning of the end (for Isis) but we don't know how far that end is, it's too far to see," he said.
"Mosul will be won eventually but it will be a building by building thing and just when a victory is claimed Isis will morph into something else."
He also warned Islamic State will be humiliated by such a loss, like Fallujah, and will be keen to retaliate and strike where it can.
While an attack on the west wasn't as easy from Iraq or Syria, Isis had the potential to launch attacks with foreign fighters on home soil.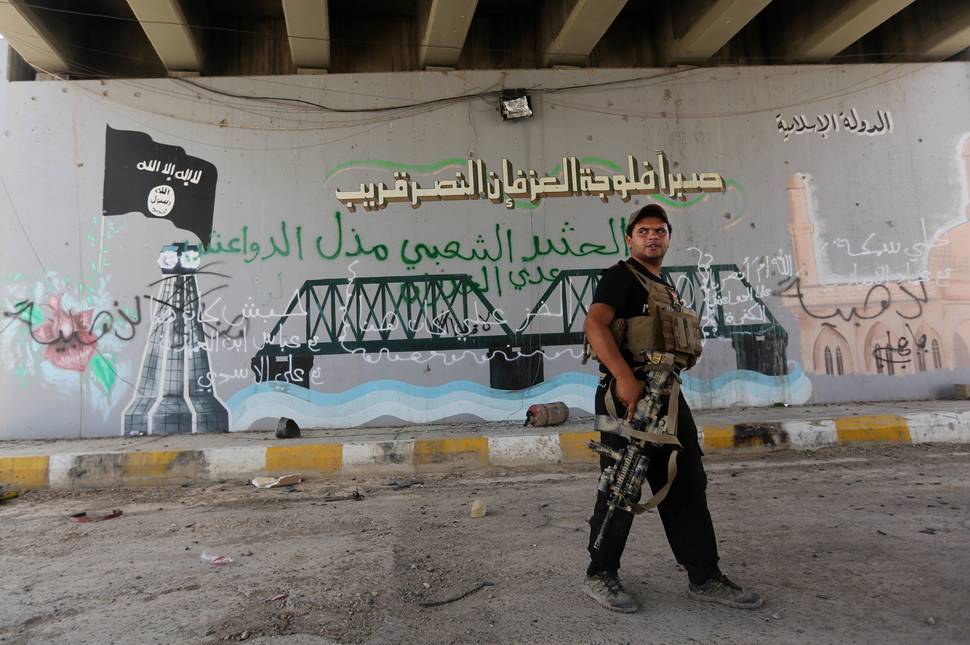 Isis control
Besides Mosul, Isis extremists still control significant areas in northern and western Iraq, Associated Press reported.
The group, which swept across Syria and Iraq in the summer of 2014, declared an Islamic caliphate on that territory. At the height of its power, it was estimated to hold nearly a third of each country.
The campaign for Mosul, which lies some 360km northwest of Baghdad, has been bogged down by logistics problems as Iraq's political leadership jockeys over the planning of the operation.
Those divisions in the military at times stalled the Fallujah offensive.
A similar scenario is expected to play out in the Mosul campaign, because the various groups that make up Iraq's security forces - including Kurdish forces known as the Peshmerga - have all vowed to participate in the complex operation.
More than 3.3 million Iraqis have fled their homes since the IS advance, according to UN figures. More than 40 per cent are from Anbar province, where Fallujah is located.