This is the chilling video which directly threatened France just days before EgyptAir MS804 went missing over the Mediterranean Sea.
The video, released by Islamic State's propaganda wing, shows two young boys who say, "We will kill you, as you killed our brothers".
"I was asked to do a favour: to become a martyr. To go to France to expose them and avenge the blood of Muslims," one of the boys says.
Released earlier this week, the 14-minute video directly threatens France which had 15 nationals aboard the missing flight.
IS is yet to claim responsibility for the disaster and there is no confirmation as yet that the plane was used in a terrorist attack.
The sickening video titled The Footsteps of My Father features two young French boys executing a pair of prisoners.
It also shows them being taught in the schoolroom before moving to them in action at target practice in a field shooting at portraits of French President Francois Hollande, along with other world leaders including Barack Obama, and Vladimir Putin.
It is not yet clear how the boys came to be with IS or who they are.
The video, which would no doubt be used in an attempt to recruit French nationals to fight for IS, also features several iconic Paris landmarks including the Eiffel Tower.
The River Seine, and an Air France plane also feature prominently in the video.
The missing EgyptAir flight left Paris Charles de Gaulle Airport yesterday but never arrived at Cairo, and is understood to have crashed over the Mediterranean with 66 people on board.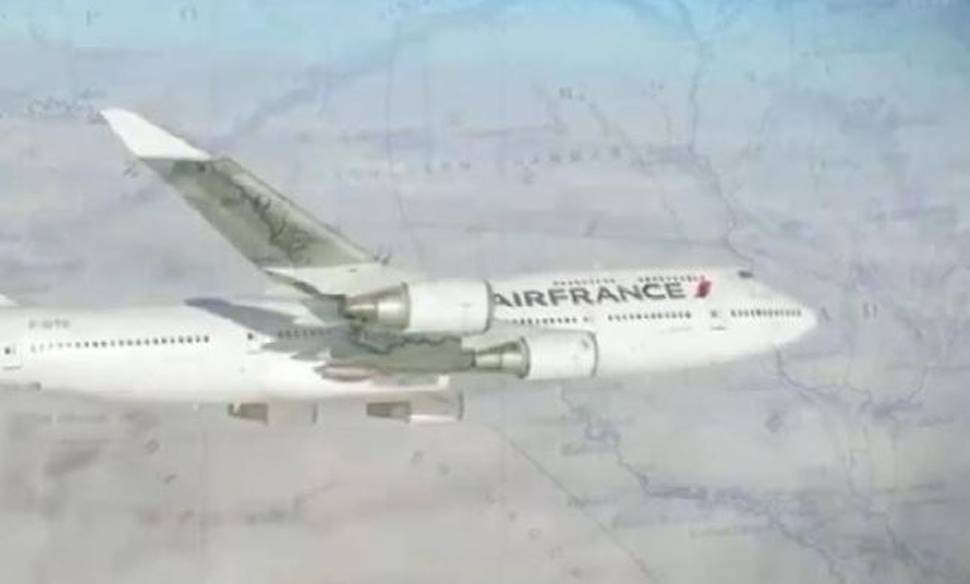 EgyptAir has retracted its claims that the wreckage of the downed Flight MS804 had been discovered floating in the Mediterranean Sea.
The disaster also raises questions about security at De Gaulle Airport, at a time when western Europe has been on high alert over the deadly Islamic extremist attacks in Paris and at the Brussels airport and subway over the past six months, AP reported.
French Foreign Minister Jean-Marc Ayrault said that airport security had been tightened considerably before the disaster, in part because of the coming Euro 2016 football tournament, which France is hosting.
The Egyptian military said it did not receive a distress call from the doomed plane, and Egypt's state-run daily Al-Ahram quoted an unidentified airport official as saying the pilot did not send one.
That could indicate that whatever sent the aircraft plummeting into the sea was sudden.
Egyptian security officials also confirmed they were running background checks on the passengers to see if any had links to extremists.