The bottlenose whale stranded at Port Waikato has died.
Rescuers today battled to save the whale that had stranded itself on a Waikato beach. Bottlenose whales were rarely found in New Zealand waters.
Project Jonah general manager Daren Grover said a southern bottlenose whale had stranded on the beach at Port Waikato this morning.
At 5pm Grover said the water had started to fill in around the whale and they were working to refloat it. High tide was at 6pm.
By 7.20pm, it had died. There had only been two recorded incidents involving Southern Bottlenose Whales in New Zeland, in the last ten years. Samples had been collected by the Department of Conservation in the hope they could learn more about the rarely seen species.
The stranding was initially reported to be a dolphin, but after consulting a number of experts they believed it was a southern bottlenose whale, he said.
"These whales are very rarely seen close to shore, which is why we have some concerns about its condition. It is not looking as healthy as is ideal, and we have got a team there assessing the situation and its health."
These whales were rarely found in water less than 200m deep.
Grover said it was about 4m long, with its length indicating it was a juvenile. Adults could grow up to 7.5m long.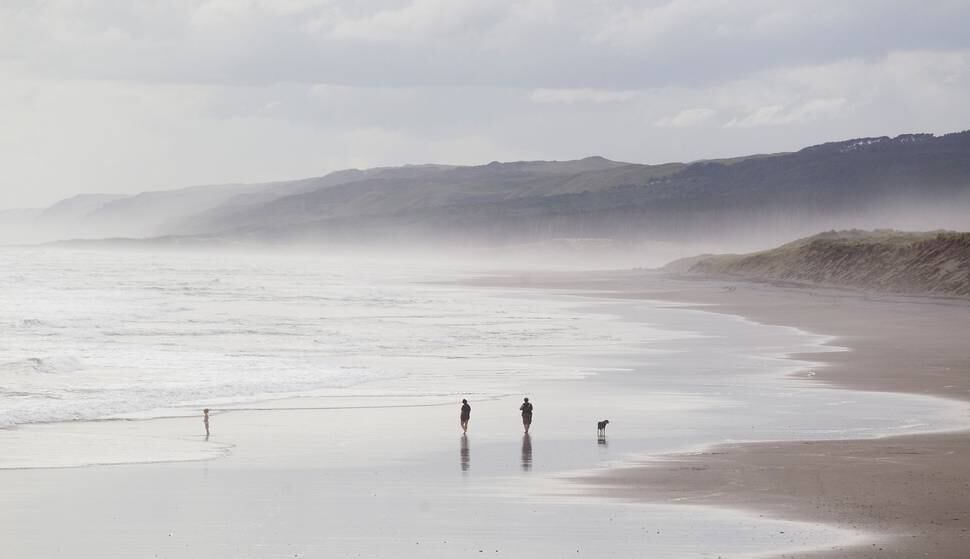 Project Jonah medics were working alongside staff from Fire and Emergency, and the Department of Conservation, he said.
They started trying to refloat the whale from 4pm, working towards high tide at 6pm.
Grover earlier said due to its condition there was a chance it would not survive.
"We are always worried when there is a stranding, because they are not in the place they are meant to be."
Project Jonah thanked the Department of Conservation, Fire and Emergency Volunteers, Project Jonah medics and members of the public who helped.