People were out fishing, swimming, boating and picnicking all over the Whanganui outdoors on a sunny New Year's Day.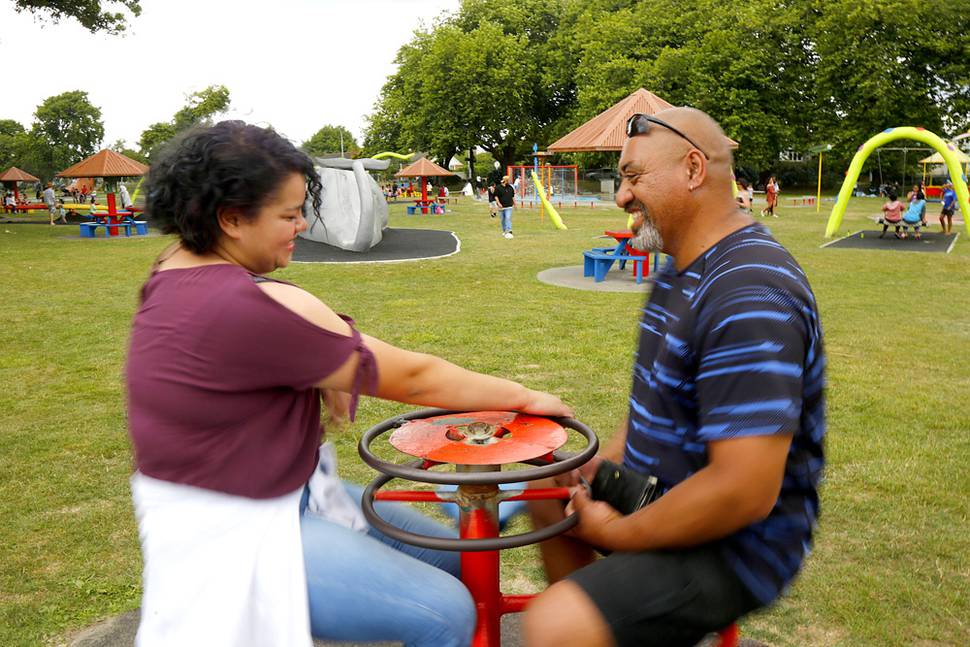 At Kowhai Park they were trying out swings, slides and the Tot Town Railway. James Heta, brought up in Whanganui but now living in Oamaru, brought his 13-year-old daughter, Ebony, to show her where he used to play.
In Bason Botanic Gardens people were everywhere, eating, drinking, walking and talking. The Potaka family of 15 members had brought along a gazebo for shade, chairs and tables, bicycles, a cricket set, their own music and a paddling pool.
At Castlecliff Beach the surf lifeguards had flags out and people were swimming. Lifeguard Glen Collins said the surf had a shore break at high tide, with big waves dumping heavily on the shore and capable of wiping youngsters out. That was likely to ease as the tide got lower.
At Wiritoa Lake it was more about boating than swimming. Motorboats, kayaks and canoes lined the shore.
At North Mole turquoise swells were rolling in and people were fishing. Whanganui MP Harete Hipango and her husband, Dean MacFater, were watching. It was great to see people enjoying themselves without having to spend money, she said.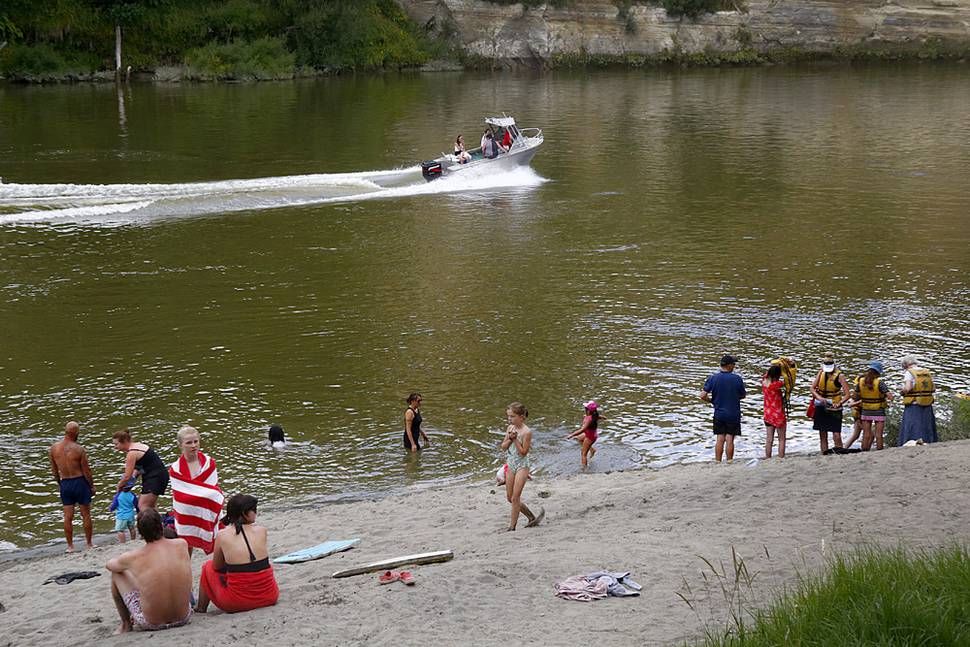 Mosquito Point had one boat, a rooster, and a lot of people swimming and watching. Some had swum across to the Upokongaro side.
There were 12 cars lined up, and the seats put in by the Horizons Regional Council were in use.
A big group was from the Star Boating Club in Wellington. They had come for a swim during the middle of the day. The young people had already been out rowing at 6am, and were due back on the water at 3pm.
In 2015 Mosquito Point was sixth in a list of top 10 New Zealand waterholes, one of them said, but that was before its rope swing was removed.