Sophisticated classics, investment purchases, normcore - all very sensible and prudent, but also, well, a little boring. A perfect white shirt, ballet flats and trench coat that you'll treasure forever are wonderful, if that's your sort of thing. But not everyone wants to dress up to blend in: sometimes you want something that feels new. And though the increasing pace of fashion means the traditional concept of seasonal trends feels old fashioned (this week it's 60s, next week it's 70s; this magazine says blue, that magazine says red), there are still particular looks that define a season. Consider these the micro-trends that will define the 2015 summer. In a few months time you may well look back and wonder what you were thinking - but that's all part of the fun of dressing up.


1. CULOTTES
They're pants that look like a skirt, and aren't quite shorts. Voluminous and sitting below the knee, they offer a sense of freedom and ease that captures much of where fashion is at right now. They're also slightly frightening for those who were forced to wear them as a school uniform. The modern grown-up version, seen everywhere from Hermes to Alexander Wang, requires heels and an ability to think tall (just below the knee is more flattering than mid-calf for those who are not models). Key local offerings include a frayed hem style from Georgia Alice, bottle green silk from Gregory and oversized versions from Cybele; or more casual options like the shorter, high-waisted culottes from Twenty-seven Names, Deborah Sweeney and Penny Sage.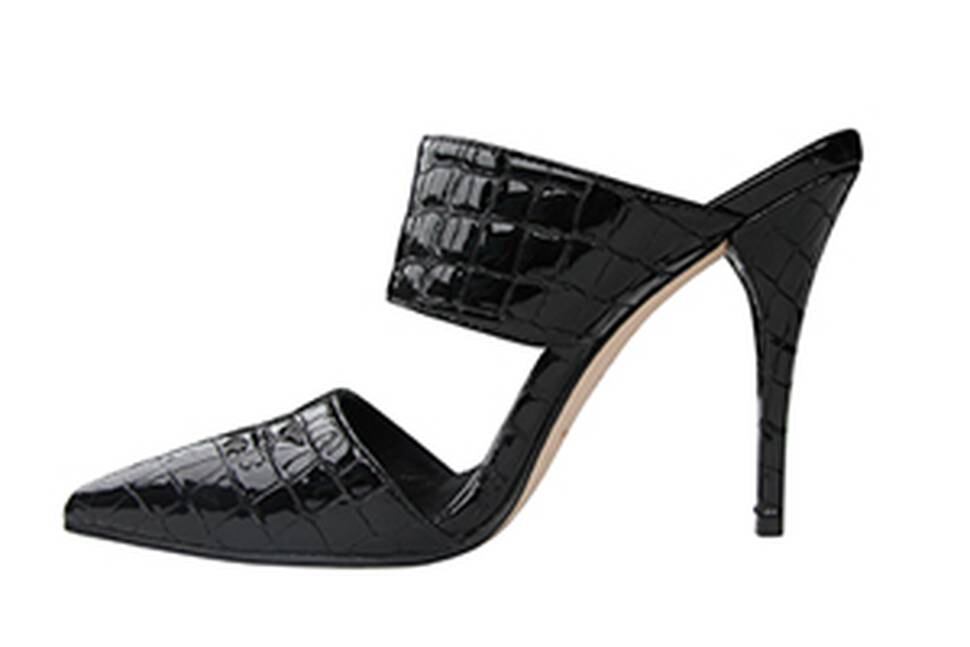 2.MULES
How you feel about these backless, slip-on heels will likely depend on your age. If you survived the fashion of the 90s, you're probably about to turn the page in horror - but wait! Celine, Alexander Wang, Stella McCartney have been championing the look. In the love-hate stakes, they're up there with Birkenstocks, but unlike that low-key style, mules represent a certain type of highly social, high maintenance New York woman. Think of Carrie Bradshaw in the early days of
Sex and the City
, Anna Wintour, Ashley Olsen; shoes made for click-clacking the pavement from town car to restaurant.
Today's incarnation tends to favour two distinct styles: chunkier, open toe versions - where a pedicure is a must - or sleek, pointy versions, like Harman Grubisa's. Their elegant patent take on the trend is the new brand's initial foray into footwear. So why the contentious mule? "We worked to create a sexy shoe without neglecting the comfort factor," explains co-designer Madeleine Harman, "We knew that we wanted to create; a classic, handmade stiletto with the perfect point. The mule was definitely coming back into its own the summer so we felt it was the perfect shoe for our debut collection."
• Harman Grubisa mule $599. harmangrubisa.com or ShopViva.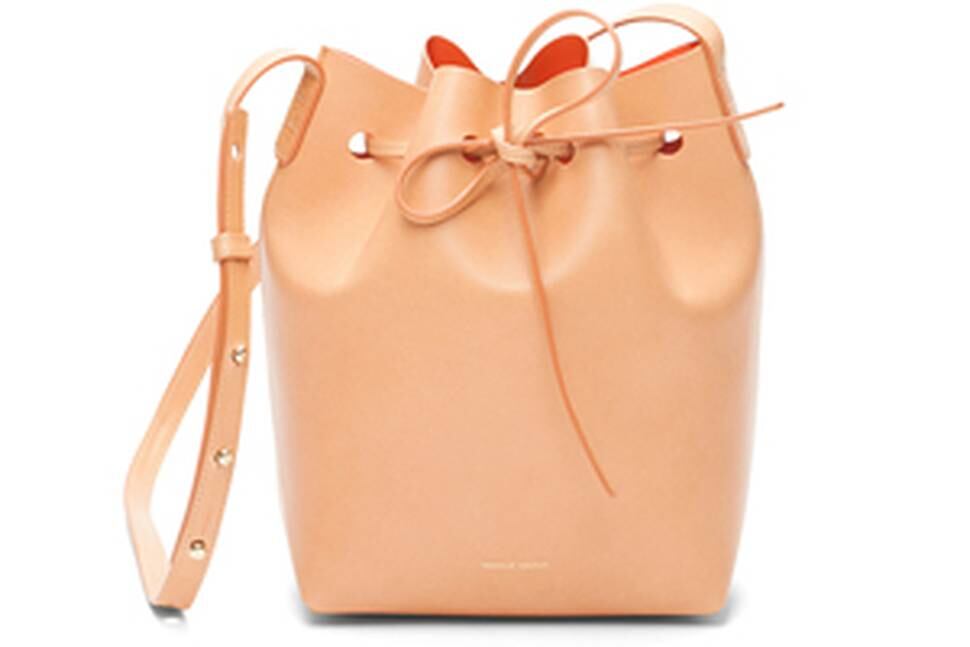 3. MINI BAGS
Teeny tiny bags are still big news, featuring on and off the runways at the recent Paris and Milan fashion weeks. Mansur Gavriel is still the most in-demand bag brand, with their minimal, hardware-free styles continually selling out - local stockist Fabric have sold out several times over through pre-orders, (they're currently taking them for a March 2015 delivery). The New York-based brand has just three styles (tote, bucket and backpack), updating the classic shapes with mini versions. Small cross body bags are the best fuss- and hands-free version of the trend - if you can cope with editing what you're carrying to the bare essentials. Diary? Transfer it all to your iCal. Wallet? You only need your card. Five lipsticks? Get rid of four.
• Mansur Gavriel mini leather bucket bag, $695, available for pre-order from Fabric.


4. FRINGING
Shaking off its bohemian connotations, fringing has been given a makeover that's more at home on city pavements than at Coachella. Think of Proenza Schouler's swishy fringed skirts that looked like they were unraveling, shown recently in New York, or Celine's raw edged fringing on midi length dresses in Paris, made for the woman on the move. Locally, look to Coop's black textured jacket or Kate Sylvester's fringing, on dresses and the sleeves of tops - plus this stand-out black and blue fringed cocktail dress, part of a resort update, arriving in stores this week.
• Kate Sylvester dress $495 (in store October 16).


5. PIERCINGS
From the single earring trend to septum rings, piercings are having another moment. This time there's less of a commitment, with faux, pain-free variations. At Rodarte's New York Fashion Week show last month, models had multiple faux brow piercings, and at Dries van Noten in Paris they had what looked like lip rings - really a simple gold stripe painted down the middle of the bottom lip. Meanwhile, Rihanna has anointed local label Meadowlark's faux septum rings the accessory of the season by wearing one on the cover of influential fashion magazine W, then taking one home to wear in her own time. The brand's co-founder and creative director Claire Hammon says the response has been fantastic, with interest from international stockists. "We thought they'd be used mainly editorially [in fashion shoots], but they have been selling really well and we have had to add pierced options too. We took the idea of 90s piercing jewellery and put a luxe, grown-up twist on it."
• Meadowlark 9ct gold septum ring with diamond $1355. meadowlarkjewellery.com.