Janetta Mackay traces the trans-Pacific path of botanicals transformed into beautifiers.
It was a tough assignment, but how could I resist? Tropical. Island. Spa. See how much sexier those words sound than Up before the crack of dawn. Or industrial estate in Suva. Or a lesson in distillation.
The latter three describe the small price I had to pay for seeing the gorgeous gingerlily turned from its natural bloom to substances that would shortly be slathered all over me.
Later, when I was silly enough to let my shoulders get a bit sunburned poolside, I rubbed on dilo oil. Dilo (known as tamanu in Polynesia) now meant more to me than just a name given to a nut extract from the coastal laurel tree.
I'd held the conker-sized dried nuts and knew about their high levels of skin-loving fatty acids and that it took nearly 1000 of them to yield a litre of oil.
With so much focus these days on what is in our beauty products and the hype that accompanies their various attributes, it interests me to be able to track their origins.
Better yet to see how they are transformed from their raw state. On this particular voyage of discovery, I was following a few of Pure Fiji skincare's favourite ingredients from wild-harvested to packaged for export worldwide.
It was a journey too far to get to Rotuma, the northern island where Pure Fiji gathers its dilo; but I talked to a highland chief whose village, Wainimakutu, earns income to power its generator and send students out to school by making a prettified version of traditional bark paper to wrap soaps. This helps keep alive the traditions of masi (known as tapa in Samoa).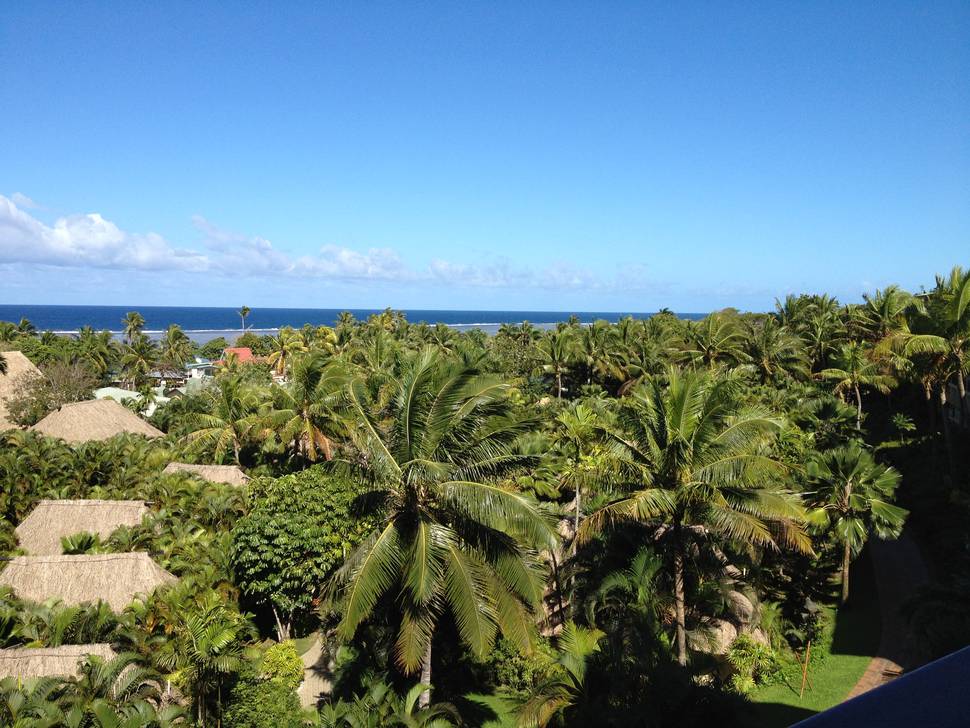 From remote areas, native plants and fruits are gathered and brought to Suva. Among them are guavas - which turn out to have four times the vitamin C of an orange. They're a super-fruit, laced with the antioxidant lycopene.
Pure Fiji's Andree Austin, who runs the company with her mother Gaetane, says that though buying goods stamped organic might be a focus in much of the developed world, out in the bush it's not an issue. "We don't cultivate anything, we feel it's more natural."
Wild-harvesting means fewer precious resources, such as water, are needed to yield crops. Knowing where they come from and processing at village level or manufacturing in-house means everything is traceable.
Coconuts are a case in point. Pure Fiji reckons it was the first big company internationally to bottle virgin coconut oil for cosmetic use. Traditionally, the oil has long been used, but much of what is sold, including for the cosmetics and haircare industries, is obtained from copra that has gone through heating, deodorising and bleaching processes.
"That's the normal coconut oil you will find on shelves," says Austin, who says such oil will sit on the skin, whereas a virgin one will sink in. To obtain pure oil, a micro-expulsion process presses it out, without needing heat or electricity.
Before I even land in Nadi, I get a good whiff of gingerlily. It's the fragrance of choice on Fiji Airways, which also proudly wears a modern masi design on its tail. Once out on the tarmac, the enticing tropical air warms me in waves. That night in my Westin Denarau hotel room, I rub gingerlily oil on the white limbs I gingerly bare.
The next day an alarm is needed to ensure I wake in time to head back to the airport for the first flight of the day to Suva. The bustle of business replaces tourist torpor. At Pure Fiji's modern plant, staff greet me with a song before getting on with their tasks, preparing products for pampered people. Like me. The locals like the stuff too, especially the oils used on hair and skin.
Out the back, is a large garden alive with hibiscus and frangipani, samples of many of the plants used in the formulas and lemongrass for tea. I meet John Bennett. It's time for Chemistry 101, and I was a Fifth Form science dropout.
His explanations are excellent and I get to sip the gingerlily distillate I watch dripping into a glass from a small stainless still. From the plant's roots, essential oil and hydrosols are extracted.
Bennett is an American Oceanic anthropologist who earned his degree at the University of Auckland and married a Rotuman woman. He organises dilo deliveries and splits his time between Rotuma and Suva, where his expertise aids Pure Fiji.
He shares the passion of the Austins for realising the potential of natural ingredients. Like them he is up with scientific research into plants, including growing recognition of their anti-microbial and anti-inflammatory properties. He tells me the renowned Mayo Institute has been exploring unique local flora.
"We have a veritable treasure trove of botanicals here," says Bennett. Efficacy can also be measured by their importance to village life, he says, something he has shared in for 40 years. "We have to encourage people in these traditions."
Dilo nuts are just one example of how wild harvests can be turned into a cottage industry. On Rotuma, villagers collect them from the shore. The hardy trees, which live up to 400 years, draw up minerals from the sea shore. Their oil is one of four that make up a unique blend used across the Pure Fiji range.
"If you cut a green dilo it looks like a fig, as it ages it dries, browns and hardens, explains Andree Austin. This takes three months and is, she says, an example of letting nature set the timetable, rather than the more usual rushed Western approach.
Bottling tropical fragrances is another passion of the mother and daughter team. These signature smells do much to explain why Pure Fiji is a favourite in spas and among tourists looking to hold on to the holiday feeling. Mango anyone? Pineapple perhaps? In my case, it's back to good old gingerlily.
Then back to stripping down and grinning and bearing it all in the name of duty, I check into the Spa Intercontinental at beautiful Natadola Bay. Unlike some resort spas in Fiji, which feel like afterthoughts, this is a swish and spacious purpose-designed facility of a truly international standard.
I surrender. The centring loma-donu top-to-toe massage didn't hurt one little bit.
When it is time to head back to chillier Auckland, I shop up on locally made gifts like a good tourist should, choosing handy beauty mini-packs.
It's nice to know this is a genuine souvenir, when so many outlets are overstocked with Asian-made imitations of indigenous wooden handicrafts. Pure Fiji isn't a charity, of course - its owners live in a lovely house overlooking the ocean - but the business provides local jobs and uses local ingredients in a sustainable fashion. It is a model for the sort of successful enterprise the Pacific could have more of.
Later I wish I'd remembered to stock up on the dilo sun repair cream, but I'm pleased to say I stowed away some big bottles of gingerlily oil and lotion in my suitcase.
Something to remember my tough assignment by.


• Janetta Mackay flew to Fiji on Fijian Airways and stayed as a guest of the Westin Denarau and the Hotel Intercontintental, with assistance from Tourism Fiji. For holiday deals see fijiairways.com Pure Fiji treatments and products are available in New Zealand at selected spas, see purefiji.com.

Pearls of the Pacific
If you are holidaying in the Pacific and looking for authentic souvenirs, check out the website of True Pacific for ideas.
This New-Zealand based non-profit organisation aims to bring island products to the world. Viva suggests that as well as beauty goodies you can stock up on food items including coffee, cocoa and vanilla and seek out genuine handicrafts.
The quality of Pacific ingredients is gaining increasing recognition, but often they are exported in raw state, so buying those that are packaged and manufactured in the islands returns more money to local economies. See truepacific.com.


- VIVA