Stephanie Holmes enjoys the food and views at Cathay Pacific's First and Business Class Lounge at Bangkok's Suvarnabhumi Airport.
Greeting:
The two female staff on the reception desk gave a warm but brief welcome, scanning my lounge pass and quickly waving me into the inner sanctum. First impression: I breathed a sigh of heavenly relief on walking inside. Long and narrow, the lounge is classically stylish with lots of natural light, wood panelled walls and comfortable seating.
What's there:
Opened in 2015, it feels fresh and modern, with 679sq m and seating for 140 people. There's an open sitting room, a reading area, staffed bar, self-serve drinks machines and fridges, and the piece de resistance — the noodle bar.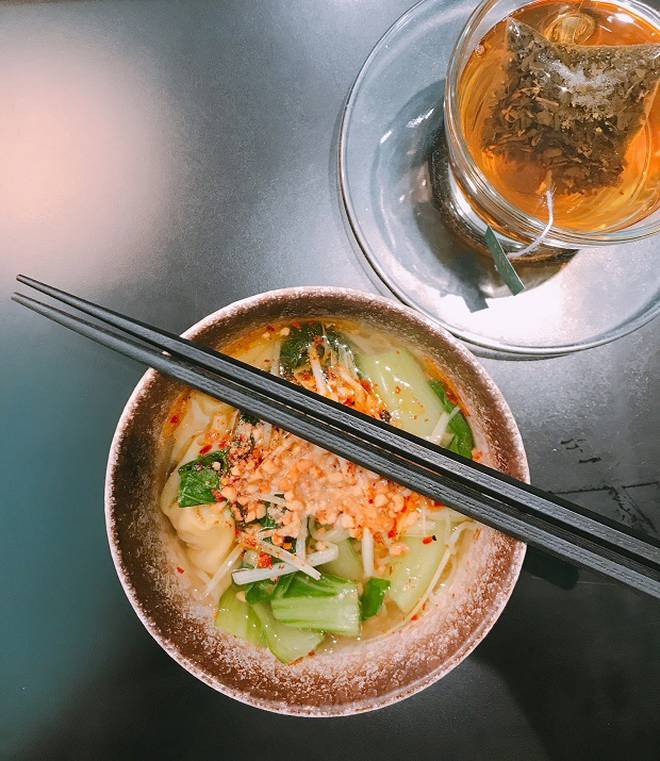 The seating is a range of leather sofas and armchairs, Phillippe Starck-inspired tub chairs, and plush bottle-green velvet armchairs. Wicker lampshades and lots of large potted palms added to the cool, calm atmosphere.
Who's there: It was pretty quiet during my visit — a few young couples, Chinese families, and older British couples.
Anything for the kids: Nothing in particular, although the free, fast Wi-Fi should help to keep them occupied.
Tech stuff: As well as the aforementioned Wi-Fi, there was a business centre with three Apple desk computers and printers, plus plenty of power points.
Reading material: New York Times, Bangkok Post, plus a range of Asian language magazines and newspapers.
The view: At the far end of the lounge the view was a must-see for airport nerds. Floor-to-ceiling windows gave a great glimpse out to the natural-light flooded, futuristic terminal.
Eating and drinking: The food offering was worthy of a visit in its own right. There's a large range of soups and noodle dishes to choose from at the noodle bar — including three types of vegetarian, plus wonton noodle soup, dan dan noodles, and dim sum. My wonton soup was hearty, hot, and full of fresh flavours. The barman poured a generous glass of champagne, and there were also plenty of non-alcoholic options available.
The bathrooms: Clean and bright, with delightfully fragrant hand soap and cream from refillable dispensers.
The lounge atmosphere: Relaxed and comfortable, like a living room in a very stylish friend's house.
The bottom line: Do I have to board my flight? I could go another round of noodles ...