What's it like to cruise from Paris in luxury? Stephanie Holmes finds out
Owners:
, part of the Travel Corporation group, which also owns Trafalgar, Insight Vacations, AAT Kings, Contiki, Adventure World, Red Carnation hotels and other global travel brands.
Flag: Netherlands.
How big: 125m long by 11.4m wide.
How old: Brand new — Dame Joan Collins christened the ship in March this year.
How many passengers: Capacity for 128.
Destinations: The Joie De Vivre travels from Paris along the Seine, calling at historic ports along the way, including Giverny, where you can visit Monet's house and famous garden, and the medieval towns of Rouen and Honfleur.
Cruise length: Eight days.
Check-in: From 10am, although cabins weren't accessible until after 3pm. We arrived at about 5pm, and checked in swiftly at the elegant reception desk in the ship's grand lobby.
Cabins:
There are 54 staterooms, eight Junior Suites and two Royal Suites. Our Junior Suite was large and incredibly comfortable, with pillowy twin beds, armchairs, a desk, built-in wardrobes, including mini-bar and fridge, and two large picture windows. The best thing is that the windows open electrically from the top down so you can lean out and look at the pretty Normandy countryside as you float by. The bathroom was opulent, with marble floors (and underfloor heating), large walk-in shower, twin vanities and a built-in flat-screen TV.
Food: A signature for the Joie de Vivre, and Uniworld as a whole. Meals were excellent, with extensive breakfast and lunch buffets and three-to-five-course dinners. Menus were focused on traditional French dishes, such as foie gras, frogs' legs, duck a l'orange, with healthy, calorie-controlled alternatives. Wine matches were chosen by the on-board sommelier.
Le Bistrot provided alternative, more casual dining options from midday to 9pm, based on a classic French bistro, complete with red and white checked tablecloths. Tapas-style dinners were on offer for limited numbers at Claude's in the aft deck.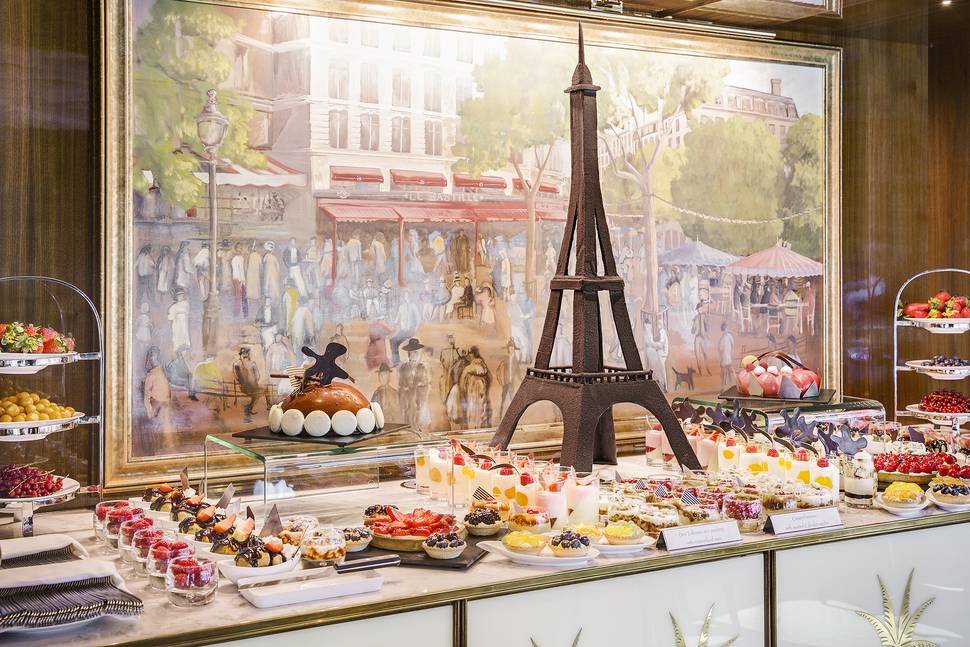 Cave du Vin was a dining experience at an extra cost that came highly recommended by those who tried it — groups of eight helped prep ingredients and watched the chefs cook them in the intimate wine-cellar dining room on the lower deck.
Entertainment: Live music was a staple on board, with an in-house pianist and singer, and guest musicians when in port. Bikes were available for passengers to explore on shore.
Facilities: Club L'Esprit was free for all guests to use, with a small gym, swimming pool and yoga classes. Guest laundry and tea and coffee stations were available for stateroom guests. Wi-fi was available everywhere, although the signal was patchy in some areas.
Service: Impeccable — from the bar staff to the wait staff to the chefs to the cleaners. Everything was top notch. In our suite we could use the services of two butlers, resplendent in frock coats and white gloves, who would do everything from unpacking our suitcases to bringing us ice for our gin and tonics. It was like a French Downton Abbey.
Shore tours: Another signature of the Uniworld experience. Most destinations had a choice of excursions. We explored Monet's gardens and waterlily pond, wandered Rouen's medieval streets where Joan of Arc was burned at the stake, rode bikes in Paris, explored the palace of Versailles and visited Normandy's D-Day landing beaches. All guides were informative and full of expert knowledge.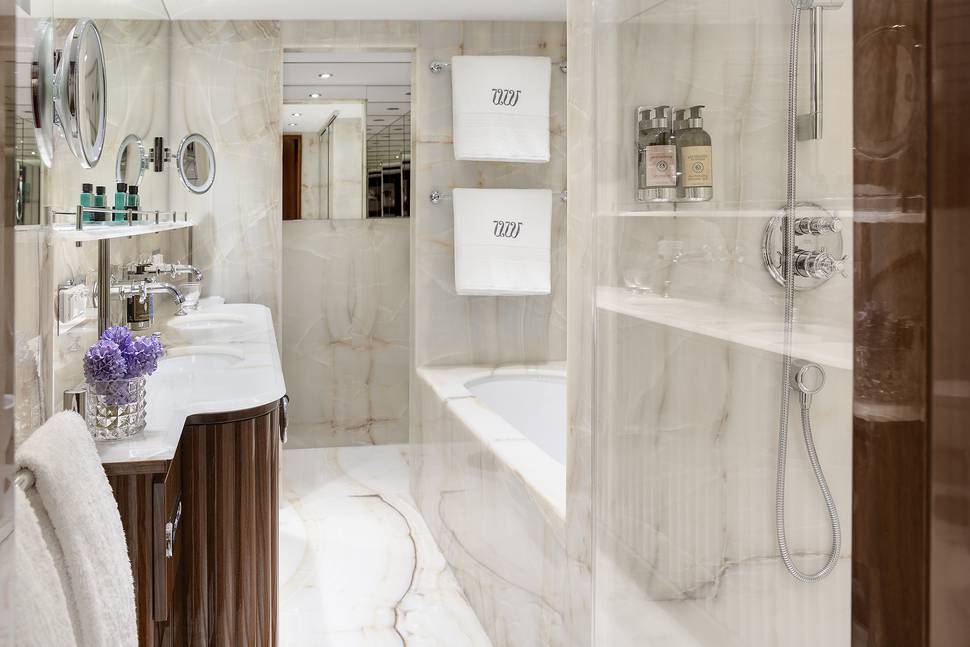 What's great:
The quality of food, the comfort of the elegant ship, the fact you can just hop off the boat when in port and be in the heart of small French towns.
What's not: If you choose to take part in every available shore excursion and activity, your days are pretty jam-packed, with not a lot of down time to relax and enjoy the beauty of the ship. Perhaps choose a couple of activities you wouldn't mind skipping so you can sit back and relax for an afternoon and really enjoy the opulence of the ship.
Ideal for: A whistle-stop tour of Northern France, in five-star comfort.
Contact: uniworld.com/nz