Breaking Bad
fans will be excited to discover that you can stay in actor Aaron Paul's swanky home in Idaho - and thankfully it is a far cry from the meth den his character squatted in during the hit TV series.
The beautiful ranch is located in Boise not far from the border of Oregon and features a geothermal hot spring pool and stunning wood-panelled interiors.
Situated on a gorgeous tree-lined street just minutes from downtown, followers of the show can get a taste of the star's lifestyle for $395 (£271) per night on Airbnb.
Boasting two bedrooms, the home can sleep four guests - making the cost per night fairly affordable.
If you have your heart set on throwing a large bash while staying at the A-lister pad you may be disappointed as the listing prohibits parties on the property.
The 36-year-old star, who plays the wild child character of Jesse Pinkman, wrote on the Airbnb post: "Just treat this home like it's your own. Be respectful of our wonderful neighbors and just simply enjoy.
"We kindly ask that you have no parties inside of this home. It's a very special home and we would like you to treat it that way."
Despite this, it appears that guests are fans of the lodging, with one Airbnb renter commenting that it caters for "all your needs".
With ample rave reviews on the host's profile, the rental company has gone as far as to say that Paul's home is the go-to Airbnb while visiting Boise.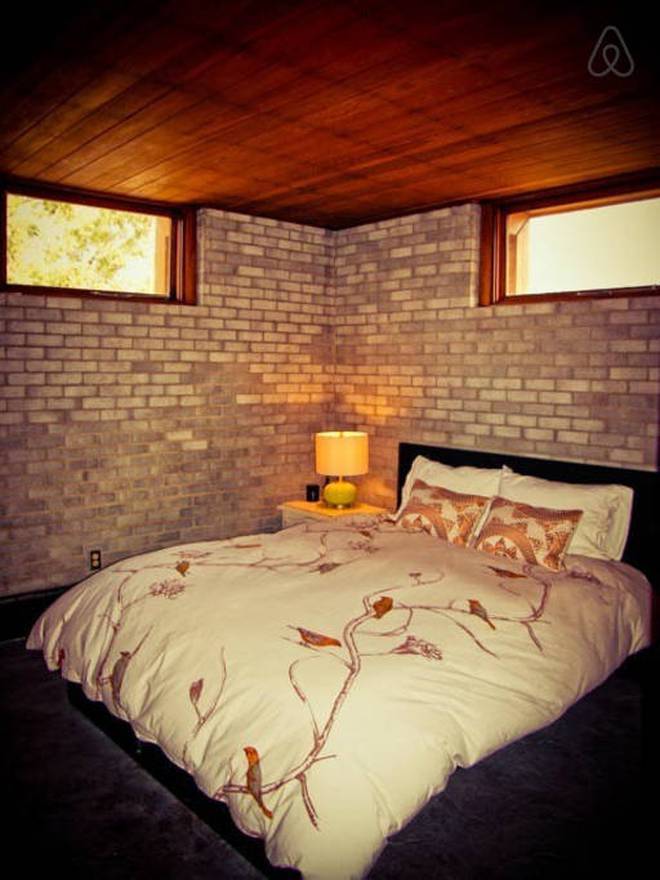 Clearly a fan of Airbnb, Aaron Paul recently took his brother to a US$5,000 ($7383) a night Airbnb mansion in Park City, Utah for his bachelor party.
However, the service kindly picked up the bill for the star, which included access to a host of amenities such as a large in-ground pool, a hot tub, and a pool table.
An open layout likely gave the AMC actor plenty of space for stag festivities, and the mansion features a large deck from which to view the stunning surroundings.
Spacious bedrooms boast queen-sized beds and gorgeous stone fireplaces with wall-mounted flat screen TVs.
And Aaron took to Instagram following the celebratory weekend to gush about the luxurious getaway.