We already know we've got great beaches in New Zealand - but it's always nice to have it internationally recognised.
In Lonely Planet's latest book, 50 Beaches to Blow Your Mind, one of our own is listed among the best - and it's been chosen by the company as one of the 12 " most pristine, jaw-dropping, wild and wonderful sandy spots" in the world.
Check out the list to see which section of our shoreline made the cut:
Agonda Beach; Goa, India
"So what is it perfect for? Romantic walks along its simple beauty - it's a wide, open beach and really is very pretty. At sunset, it has that extra special something. It's relatively quiet and isolated, though not far from more touristy action if you need some of that. It's got that really cool, relaxed vibe to it, without it being in the middle of nowhere."
Bells Beach; Victoria, Australia
"This place is the stuff of surfing legend. Even if you're too young to remember the last scene from Patrick Swayze's 1991 surfing classic, Point Break, it's enough to let you know that the film closes on Bells Beach - 'cause it's the place where you'll catch some of the world's most epic waves, dude."
Bondi Beach; Sydney, Australia
"As Aussie as a meat pie. A trip to Sydney wouldn't be complete without jostling for space on the sand with every other man and his dog on the shores of Bondi. The beach is an iconic tourist spot and a beloved local hang-out so expect a mixed bunch of cheerful sun worshippers."
Hot Water Beach; Coromandel Peninsula, New Zealand
"Are we hot tubbing? DIY style. When you visit this beach, a spade is a required piece of kit. Two subterranean fissures allow hot spring water to bubble up through the sand. Grab your spade and dig yourself (and your friends) a cosy little Jacuzzi and let the warmth surround you."
Koh Kood (Koh Kut); Trat Province, Thailand
"Why are we hopping all the way over to this little island? It's true that there's no shortage of choice when it comes to beautiful beaches and stunning tropical islands in Thailand, but it is rare to find one that retains some of that elusive undiscovered vibe."
Matira Beach; Bora Bora, French Polynesia
"Can this be real? We're going to give it to you straight: when all's said and done, there can be only one beach, one beach to rule them all. This is it. It's phenomenal. Sublime. It's Bora Bora. It's the South Pacific of your dreams."
Monkey Mia; WA, Australia
"This is the dolphin beach, right? Yes - confusingly, not a monkey in sight. The delightfully friendly bottle-nosed dolphins have been drawing a crowd to this Western Australian beach for more than 50 years now. No small feat, considering where Monkey Mia happens to be located - around 900km north of the WA capital city of Perth - which is pretty much in the middle of nowhere, in case you were wondering."
Nalaguraidhoo Beach; South Ari Atoll, Maldives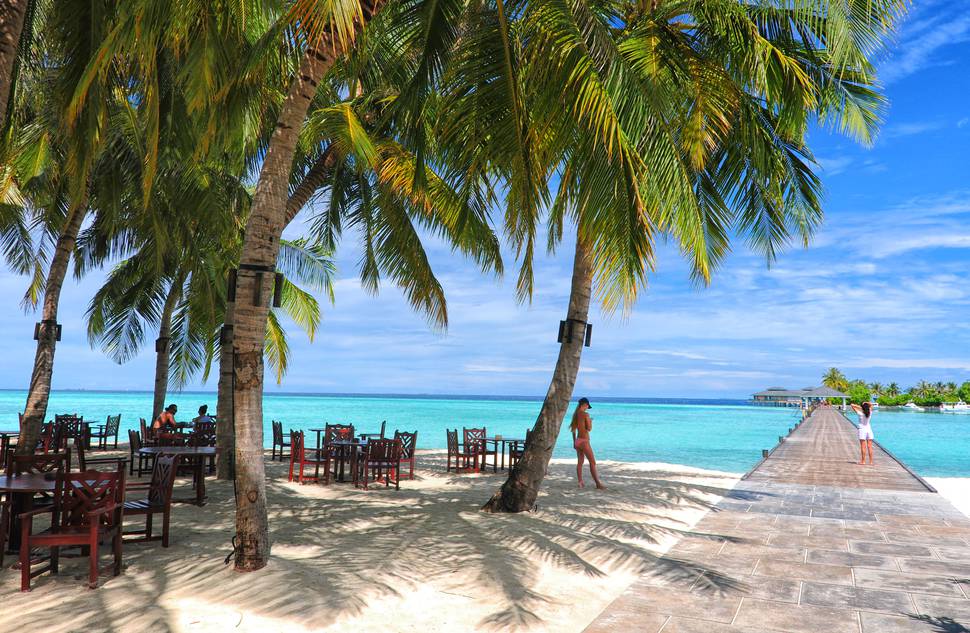 "You couldn't swing a coconut around the Maldives without hitting one of the world's best beaches. It's true, there isn't a 'best beaches' list worth its salt that doesn't include one from around here, so picking the best of the bunch is a really tough exercise. If the jaw-droppingly gorgeous, cyan-hued seas of Nalaguraidhoo don't float your boat then jump aboard an inter-island water ferry and find your own slice of paradise."
Squeaky Beach; Wilson's Promontory, Australia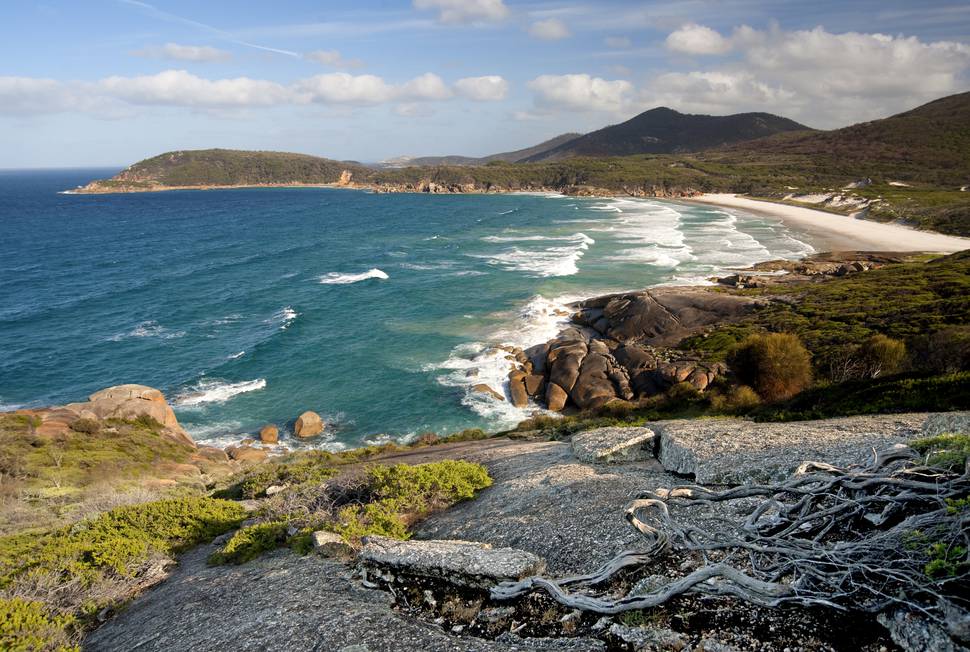 "You need to unwind. As we're in a national park, try a hike. While you can drive in to a beach access point (leaving you with a 5-minute stroll to the sand), there are a number of amazing walking trails to get to know the surrounding Australian bush before hitting the surprisingly turquoise waves. (A small warning: the water is almost always on the icy side.) Despite its relatively easy access, you'll not be wanting for space - it's a quiet beach, even in summer, thanks to its national park location. That means it's a bring-yourown-everything experience."
Tallow Beach; Byron Bay, Australia
"What's so special about it? Apart from the fact that the beaches are beautiful, the vibe is laid waaaaay back (this place has a strong hippy history) and food and drink is close at hand - particularly at Tallow, which is in the heart of the town."
Wayag Beach; Raja Ampat, West Papua, Indonesia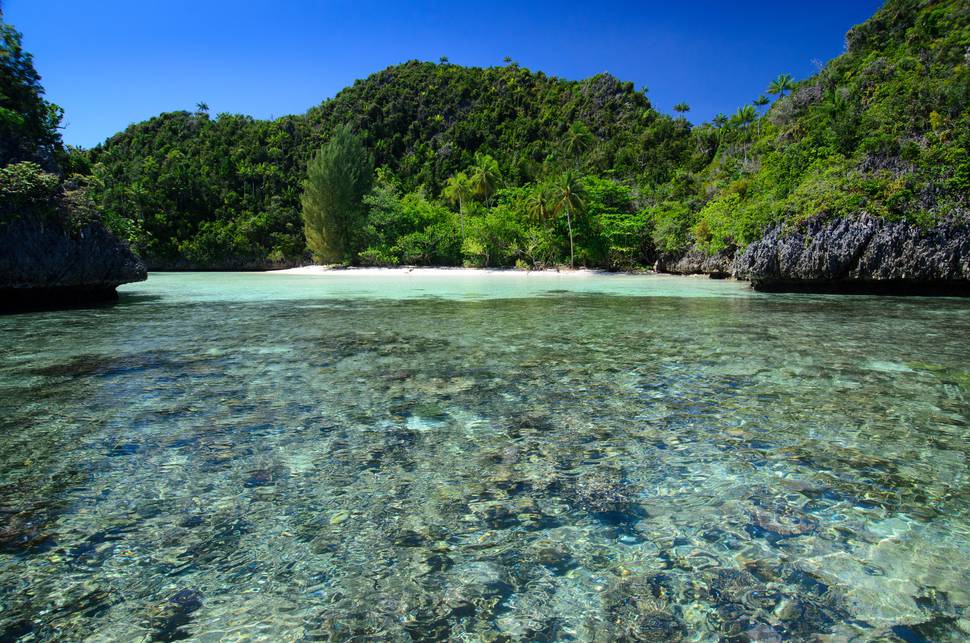 "I think I may have died and gone to diving heaven. If you love life under the sea, then this is where you will want to be. Pulau Wayag is one of the many small islands in the Raja Ampat archipelago. The stunning atolls and striking karst (limestone) formations make for fabulous snorkelling and deep sea diving with the rocks supporting an enormous amount of sea life."
White Beach; Boracay, Philippines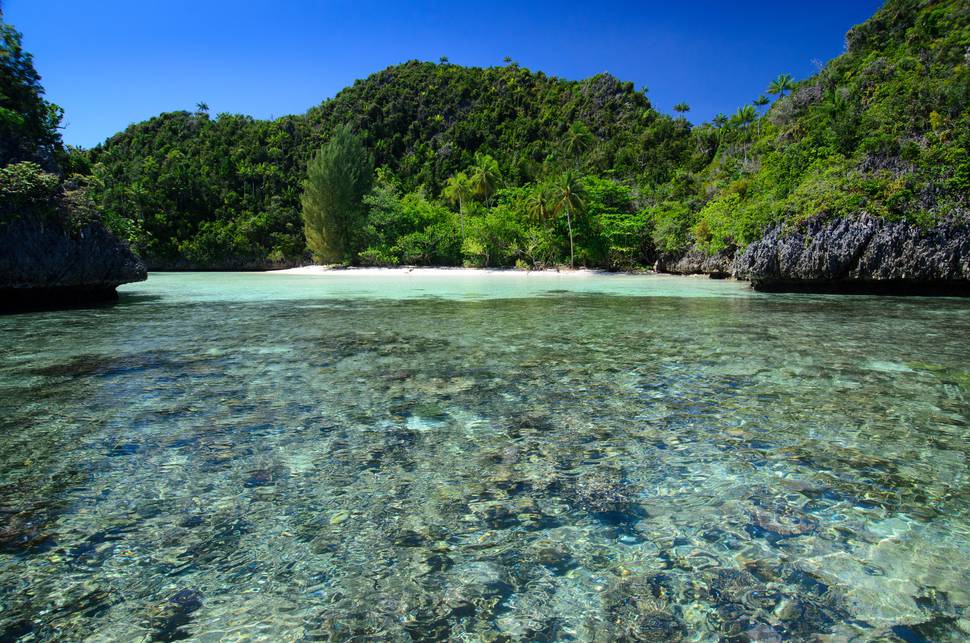 "What makes it so stunning is that you will not be alone and it's quite commercial and developed, yet you'll feel like it's all yours. And you can do almost anything you want here. White Beach is the centre of the action, its 6km of super-soft sand and aqua waters are home to water sports of every flavour. Diving is almost a must: if you haven't done scuba before, this would be an ideal place to get wet."