Australian cruise lines return to the island nation, bringing much-needed tourism dollars.
Carnival resumes cruises to Fiji
Carnival Australia has confirmed that four of its cruise lines - P&O Cruises, Princess Cruises, Carnival Cruise Line and Holland America Line - have resumed scheduled calls to Fiji, following the devastating Cyclone Winston. The organisation has also donated A$125,000 ($135,161) to Save the Children Australia's Fiji relief efforts. The decision to resume calls was made based on advice from port agents and local authorities, who reported that Fijian communities were again able to welcome cruise visitors. Carnival Australia executive chairman Ann Sherry said it was important for the company to "again contribute to the economic life of the country at a time when it is needed most".
Royal Caribbean changes cancellation policy
From March 7, passengers on Royal Caribbean who want to cancel an upcoming cruise without penalty will have to allow more time than before. Under the company's old policy, passengers booked on cruises of one to five nights could cancel their trip up to 60 days before sailing without attracting a fee. The new policy requires cancellation at least 75 days before departure and changes the sailing length from one to four nights. Cruises in this time category cancelled between 74 and 57 days incur a fee equal to the deposit paid, while sailings cancelled 28 to 15 days incur a fee of 75 per cent of the total price.
Cruises five nights or longer must be cancelled 90 days before departure to avoid a fee, while previously they could be cancelled between 75 and 90 days. Cruises cancelled 89 to 57 days before sailing incur a fee equal to the deposit and those cancelled 56 to 29 days or 28 to 15 days out will receive penalties of 50 per cent and 75 per cent of the total price, respectively.
Both short and longer cruises cancelled within two weeks are not eligible for any refunds.
Norwegian Star rumoured to be Sydney-based for six months
Cruise Critic reported that "mysterious listings" had appeared in the Sydney cruise schedule, with Norwegian Cruise Line's Norwegian Star down for 11 bookings at Sydney's Overseas Passenger Terminal from 7 October 2017 until 1 May 2018. It suggests the company - one of few without a Sydney-based superliner - may stay for a six-month season. NCL has responded to the speculation, but simply says that it's "on our radar".
Carnival Hub app rolls out on more ships
Carnival's popular Hub app will soon be available on two more ships: Carnival Pride on April 3 and Carnival Vista on May 1.
The free app gives access to daily FunTimes schedules, onboard account balances, dining information and deck plans.
For an extra US$5, users can even chat with other passengers, using a text messaging system. Carnival Hub is currently available on Carnival Breeze and can be downloaded for iPhone and Android.
It will be rolled out to the rest of the Carnival fleet over the next 18 to 24 months and the company hopes to develop more functions, such as the ability to purchase shore excursions and view professional photos, over the next 18 to 24 months.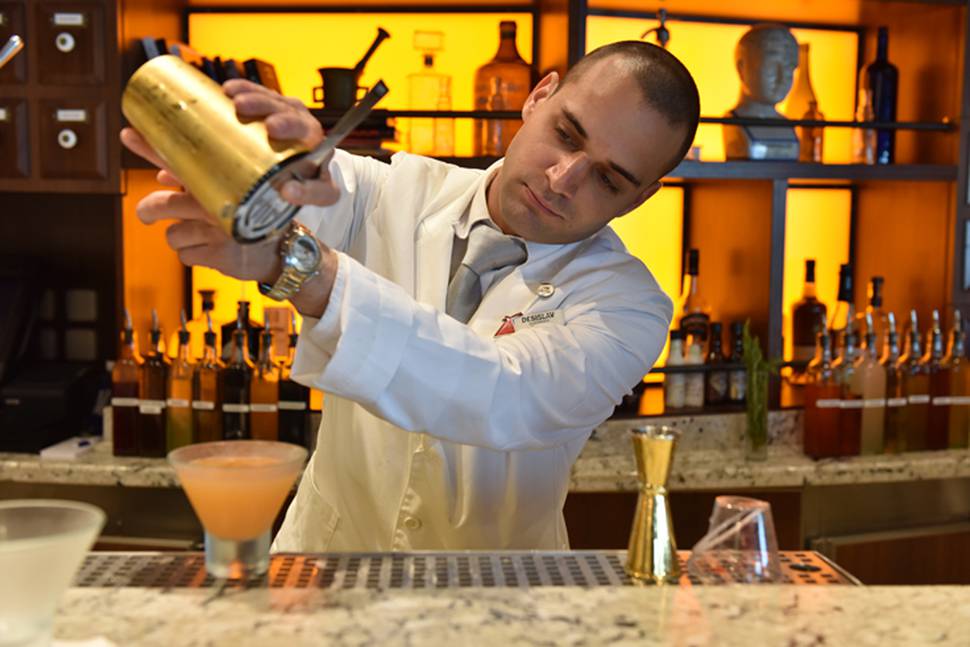 What's in Port
The big ships you'll see in Auckland.
Tomorrow: Costa Luminosa (Costa Cruises).
Next port: Sea
Friday: Pacific Pearl (P&O Cruises).
Next port: Sea
Sunday: Explorer of the Seas (Royal Caribbean). Next port: Tauranga.