This Waikato town may be small, but it has a big heart, discovers Elisabeth Easther.
Origin of name:
Originally called Hukanui, with huka being Maori for "foam, frost or snow" and nui meaning big; in this neck of the woods it means "heavy frost". Later the area was named Gordonton after John Gordon, an early manager of the 100,000-acre Woodlands Estate.
Population: Around 1000.
Primary school motto: Do your best.
Cool news: In 1994, a replica of Stonehenge was made using old fridges, attracting a whole heap of international media attention.
Famous locals: The Topp Twins went to school here, All Black Aaron Hopa called the place home as did gardener Eoin Scarrow of Dig This fame.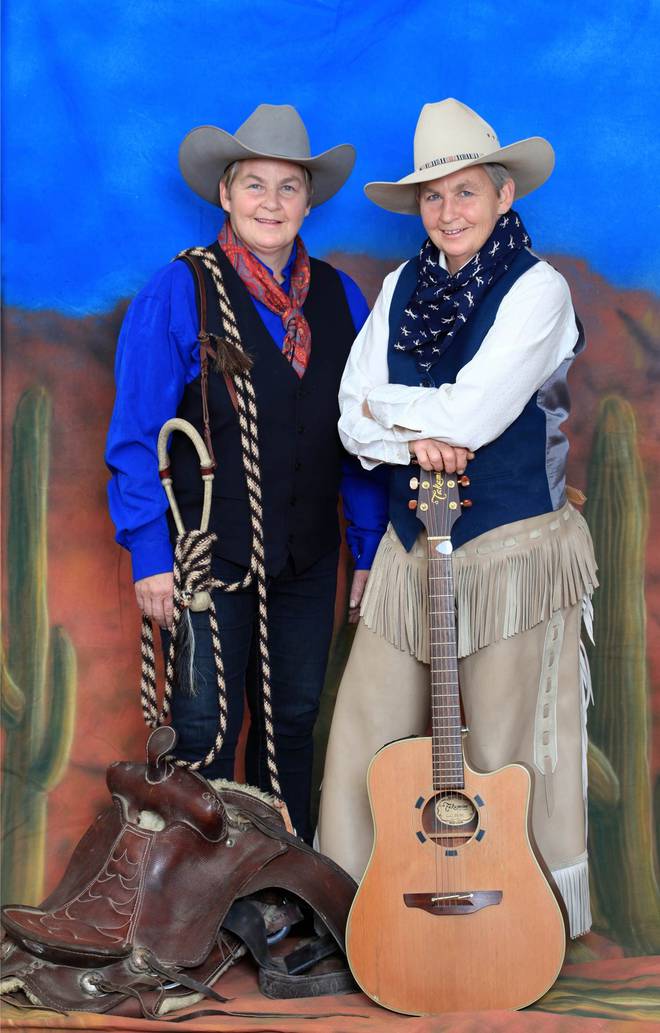 Best website:
number8network.co.nz
Big business: Agriculture, contracting, a whopping big goat farm, and the engineering company Scram, famous for creating Spaceships campervans, retro caravans, food vans, trailers and groovy things on (and off) wheels.
Sources of pride: Woodlands Historic Homestead is the jewel in Gordonton's crown, and the garden has been named a five star Garden of National Significance. Also, it should be noted, Gordonton Hall was built in the 1990s entirely by the community using locally donated labour and materials making it debt-free from the get-go.
Town fiestas: Woodlands Idol will be having its second outing on the last Saturday in April. This is a fundraising event where local performers are invited to take the stage. And don't forget the lively Gordonton Country Market held at Hukanui Park on the second Saturday of each month.
Here for a short time: Check out the cafes, shops and friendly atmosphere, buy local produce at The Farm Shop, or visit Wairere Nursery to stock up on beautiful plants. And go to Woodlands of course.
Book notes: In the village, between the dairy and The Mandarin Tree you'll find The Book Box, a free book-swapping initiative created by Number 8 Network. Bring a couple of your own pre-loved books, pop them in the box and take one or two out.
Kids love to: Play Foot Golf at the Hukanui Golf Club. Perfect for aspiring golfers, the game is much like putting on the green only you use your foot, a soccer ball and a much bigger hole. The Woodlands cricket oval is also a hit with the nippers thanks to the lovely wide-open spaces, perfect for running around while the adults enjoy some grown-up time in the cafe. Candyland, dubbed The Sweetest Place on Earth, is famed for its sweet shop and candy-making show.
Best park: At Hukanui Park there are big green grassy areas, picnic tables, toilets, great trees for climbing and a sweet little playground.
Best walk: The Pukemokemoke Bush Reserve on Tauhei Rd is 40ha of forest containing 300 native species, including kauri. It's one of the best remaining examples of Waikato lowland forest. Featuring a network of walking tracks, the most popular is the 20-minute walk to the summit where you'll find panoramic views of the Waikato basin.
Best view: While sitting in the pergola in the Woodlands gardens, look across the lake to the homestead - it's just priceless.
Best swim: Wait for it to rain and jump in a puddle or make friends with someone with a pool.
Best museum: Woodlands is where a lot of the region's history is held and soon the archives will be more accessible, making it much more like a museum.
Artistic licence: The French Quarter on Taylor Rd is a spacious barn filled with furniture and gifts for sale. Or head to The Mandarin Tree where you can buy all manner of interesting art. The tractors made out of old sewing machines are especially popular.
A stitch in time: Be sure to check out the quilting shop if you're craftily inclined.
Cream of the coffee: Aside from Woodlands Cafe, you'll find decent brews at The Fire Pot, Willow Glen (Eoin Scarrow's old place) and The Food Connection. Plus there's a most excellent coffee cart on the main road.
Cuppa tea: Zealong Tea Estate put on a fabulous high tea, if tea's more up your alley.
Baked: There's no bakery per se but all the cafes have a speciality, from the super nut brittle at The Fire Pot to the scrumptious scones at Woodlands.
Wet your whistle: There's no tavern but Woodlands, Zealong and The Firepot are all licensed
On your bike: The roads round here are mostly flat.
Best-kept secret: Zealong is New Zealand's only commercial tea producer and, aside from high teas, tours and the tea shop they also run an excellent restaurant.
Wildlife: Here you'll find long-tailed bats, tui, harrier hawks, pukekos and kaka. In the streams you can find native and exotic freshwater fish, including the rare giant kokopu, plus there is a good range of copper skinks.
Safety warning: Please slow down when driving through the village. I don't know how often this has been the 'Kia Ora' page's safety warning but, if people could just heed it, you wouldn't need to read it every week. Just saying.
The verdict: A small town with a big heart.
WHERE IS IT
In the Waikato, 15 km from Hamilton, or 113 km from Auckland travelling along SH1B between Taupiri and Cambridge.
Thanks to Judy, Annette and David for lifting the lid on Gordonton's charms.