Australasia's biggest lake offers plenty to see and do, writes Elisabeth Easther.
Origin of name: "Taupo nui a tia" is Maori for "the great cloak of Tia" - Tia being the one who discovered the lake.
Population: 32,000.
Town slogan: Great Lake Taupo - Nature's Ultimate Playground.
Town icon: The lake is simply stunning. Approximately the size of Singapore, it's Australasia's largest lake.
Fizzing: Taupo first erupted around 30,000 years ago and, when it blew in AD180, the meteorological influences were noted as far away as China and Rome.
Famous locals: Louisa Wall (sport star and MP), Bevan Docherty (Olympic triathlon silver medallist), Jed Mildon (BMX star) and Carly Flynn (TV personality).
Best website: greatlaketaupo.com
Big business: Tourism, dairy, forestry and farming.
Source of pride: The area's natural beauty and all the activities you can get involved in here.
Town fiestas: There are plenty of summer concerts, plus there's Ironman NZ, the Lake Taupo Cycle Challenge, the Oxfam Trailwalker, the Great Lake Relay, Mizuno Half Marathon, Taupo Half Marathon, Mighty River Power Sailing Regatta and the Grafiatto Street Art Festival.
Here for a short time: Visit Huka Falls, check out the Maori rock carvings, cycle the amazing bike trails and, of course, enjoy the lake.
Best reason to stop: Huka Falls is New Zealand's most visited natural tourist attraction and when you clap eyes on those thundering cascades you'll see why.
Kids love: Action World, Huka Prawn Park, Rock n Ropes and Taupo Museum has a super activity area with displays and activities for younger visitors. Families love Taupo.
Best park: Go to Spa Thermal Park, enjoy a natural hot water soak on the side of the river, plus there's an epic playground complete with flying fox.
Best playground: The South Domain facilities in the centre of town appeal to all ages, with a spider-web climbing thingy, equipment for toddlers and shady areas for lazing around.
Best facilities: The Super Loos in the domain were one of the country's first pay toilets. It's 50 cents well spent as they're so well maintained.
Best walks: The Huka Falls tracks are amazing, three of the easiest being Rotary Ride, Redwoods Ride and the Aratiatia Dam Ride. The Lions Walk, now called the Great Lake Walkway, is another beauty and follows the edge of the lake from Taupo Harbour to Five Mile Bay - cyclists also welcome. Or find out why the Tongariro Alpine Crossing is one of New Zealand's Great Walks.
Best views: Stand on the lake shore and look across to the snow-capped mountains or drive up Control Gate Hill where handy information panels give you a strong sense of the local history.
Dam right: Time your visit to watch the release of the Aratiatia rapids, this happens twice a day in winter and three times in summer. An agreement was made when the dam was constructed that the power company had to release the dam regularly so visitors could see the original full strength flow of the water - and it's eye-boggling.
Best swim: The lake is great for cooling off in summer, winter too if you know where to find the hot spots. The pools at DeBretts are amazing, with a hydroslide and a rocking playground. Manuels Hotel has a grotto that guests rave about, or you can swim year-round at AC Baths. In summer, Acacia Bay comes alive with a big blow-up pontoon or, if you're feeling super fit, take on the annual Across the Lake Swim.
Best museum: Taupo Museum features a range of exhibits, with everything from Maori treasures, a Kiwiana caravan, tales about fishing, plus there are two art galleries and you can do a virtual tour of the Tongariro Alpine Crossing. The world famous "100% Pure New Zealand Ora - Garden of Wellbeing" is also a must-see, winner of a gold medal at the Chelsea Flower Show in 2004, it's on permanent display and is a Garden of National Significance.
Cultural outings: Take a scenic cruise to the Maori rock carvings at Mine Bay, created in the 1970s. At 10m high they are super impressive. Or you can kayak to them if you'd rather.
Nice arts: Aside from the two galleries at the Taupo Museum, you can also check out L'arte Cafe Gallery and Gardens - named by Lonely Planet as the North Island's top cafe. Or plan your visit to coincide with the Grafiatto Street Art Festival.
Top shops: Huka Honey Hive is the place to bee, view bees in glass hives, learn about apiary and shop for honey products. Lava Glass is also a beauty, with superb glass products, glass blowing demonstrations and a cafe.
Cream of the coffee: Cafes to refuel at include Victoria's, Body Fuel, Storehouse, Eruption and Replete where the ruru slice is locally famous.
Baked goods: Baker St Bakery is a doozy or, for an award-winning pie, go to Paetiki Bakery on Spa Rd.
Best food: Edgewater Restaurant at Manuels Resort is amazing - the views and the food are outstanding: venison, lamb rack, brulee, everything they serve is magic. Bistro Lago at the Hilton is also a winner or, for something a bit more relaxed try The Bistro - simple but nice.
Wet your whistle: Vine Eatery and Bar is a relaxing spot to enjoy fine wine, craft beers and fine food.
On your bike: The cycling is amazing year-round thanks to the free-draining pumice terrain. The Rotary Ride (to Huka Falls from Spa Park) and Lions Walk (aka Great Lake Walkway) are easy grade 1-2 trails or gird your loins for the Great Lake Trail (Grade 3, but oh, those views).
On your boat: The lake itself provides so much pleasure from sailing, scenic cruises, kayaking, fishing, paddle boarding, swimming, wakeboarding and skiing.
Best adventures: Go horse riding around the Craters of the Moon or, if you want to get high, try sky diving, you'll find New Zealand's biggest drop zone in Taupo, plus there's the highest water touch bungy in the land. Or go jet boating: Huka Falls Jet will take you right up to the falls; Rapids Jet provides an experience like white-water rafting, only in a jet boat or check out The Squeeze with NZ Riverjet (as seen on The Bachelor).
Best-kept secret: Wairakei Terraces offers a Maori cultural experience, spa treatments and thermal pools - although it's adults only so leave the kids at home.
Wildlife: Heaps of trout, lots of birdlife and herds of young backpackers.
Locals say: What's not to lake?
Thanks to a collection of local people who shared their knowledge.
Desktop readers: Click the map below to access our full library of kia ora columns.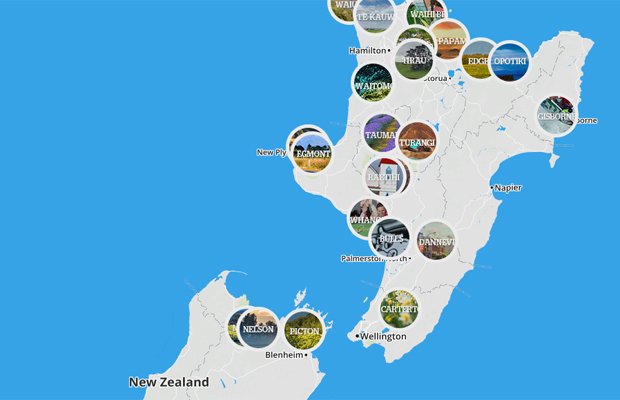 Mobile readers: Tap the links below to access our full library of kia ora columns.

Kia ora: North Island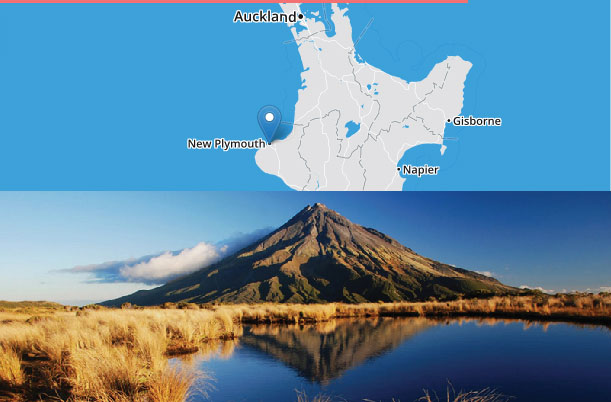 read articles
Kia ora: South Island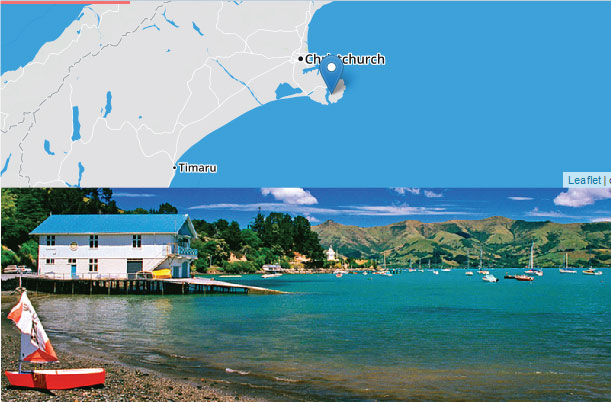 read articles