December 2011's been particularly rainy and we're getting sick of it ... so we've asked around the office and created a list of our favourite New Zealand holiday spots to provide you with some inspiration once the skies clear.
Ordered roughly from north to south, here are some of the nzherald.co.nz team's favourite places...
Russell, Bay of Islands, Northland: Gazing out from picturesque Russell's shoreline offers a view quite unlike any other in Northland, reckons one of my colleagues, and thanks to the Bay of Islands' temperate climate you can enjoy the far north sun without the swelter.
Whale Bay, Tutukaka Coast, Northland: Just north of the equally beautiful Matapouri Bay, Whale Bay is home to an idyllic white sand beach fringed by native ferns and pohutukawa. It's the perfect place to while away a lazy few holiday hours.
The Kai Iwi Lakes, Kauri Coast, Northland: These lakes, northwest of Dargaville, are a great place for a summer holiday. The beautiful fresh water is great for boating or swimming in and there's a campsite too, though readers tell me the pine trees which once provided shelter have been cut down and replaced with young natives, so make sure you take plenty of sunscreen to protect you on those scorching days.
Kawau Island, Hauraki Gulf, Auckland: This native bush-covered island can be reached by ferry from Sandspit, east of Warkworth. It's a fishing mecca but also offers great walks which will introduce you to the local birdlife. The island is also home to Mansion House — the former residence of Governor George Grey — which is open for viewing.
Tindalls Beach, Whangaparaoa, Auckland: This safe and sheltered beach is close to Auckland but lacking the large crowds. A great place to introduce the kids to beach swimming.
The East Coast Bays beaches, Auckland: Cheltenham, Takapuna, Milford, Browns Bay, Long Bay... if they were in Los Angeles or San Francisco they'd be the talk of the world, one colleague suggests. Thankfully they're not, so you can enjoy a day on the beach within minutes of suburbia. The East Coast Bays Walkway, which runs along this coastline, offers fabulous views of the Hauraki Gulf and you can stop at one of the many bays en route for an icecream.
The Waitakere Ranges, Auckland: Another stunning area within easy reach of a big city, the Waitakere Ranges offer more than 200km of walking and tramping tracks, vast tracts of native bush and access to some of New Zealand's wildest pieces of coastline. Singled out for special mention by those in the office were Te Henga/Bethells Beach (for its splendid isolation and magnificent light), Piha (for its great walks and rugged beauty) and Huia and Whatipu ("The landscape there is just great because it's land that's risen out of the sea.")
Raglan, Waikato: This seaside settlement west of Hamilton has a relaxed vibe and it's great being able to camp so close to the sea. There's also often the opportunity to pick up a hitchhiker en route from Hamilton: "They always spice up your trip," my colleague reckons.
Hahei, Coromandel: More than one person nominated this gorgeous beach for its relaxed atmosphere, pristine white sands and abundant marine life (the waters near here fall within Te Whanganui-A-Hei Marine Reserve).
Hot Water Beach, Coromandel: Another special spot that garnered more than one vote. In the words of my colleague: "It's the sunsets, the walking along the beach, the icecreams, the fish and chips, the stars... and there's hot water to soak in. What more could you want?"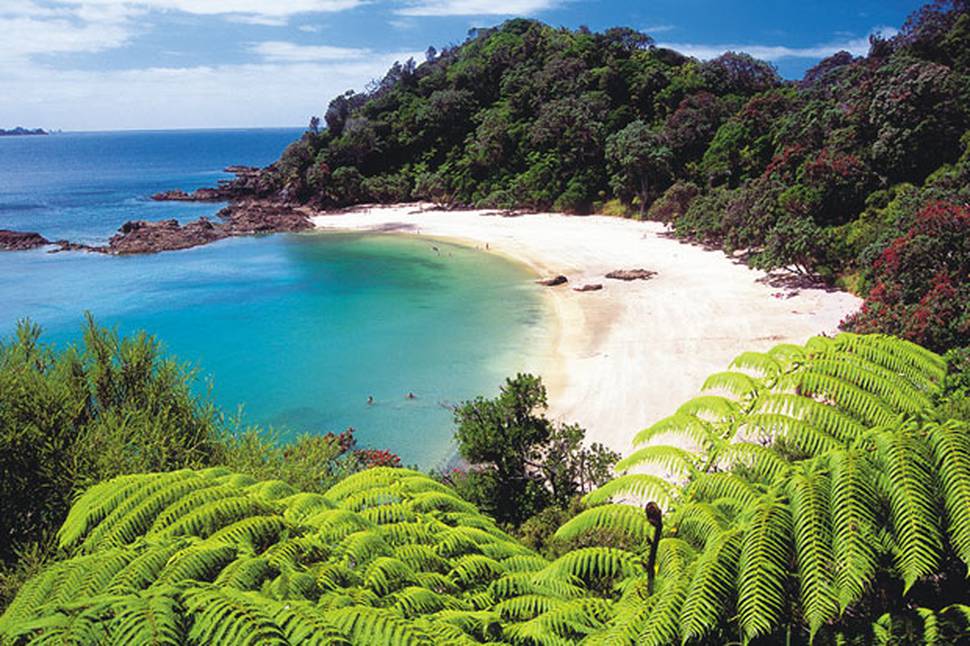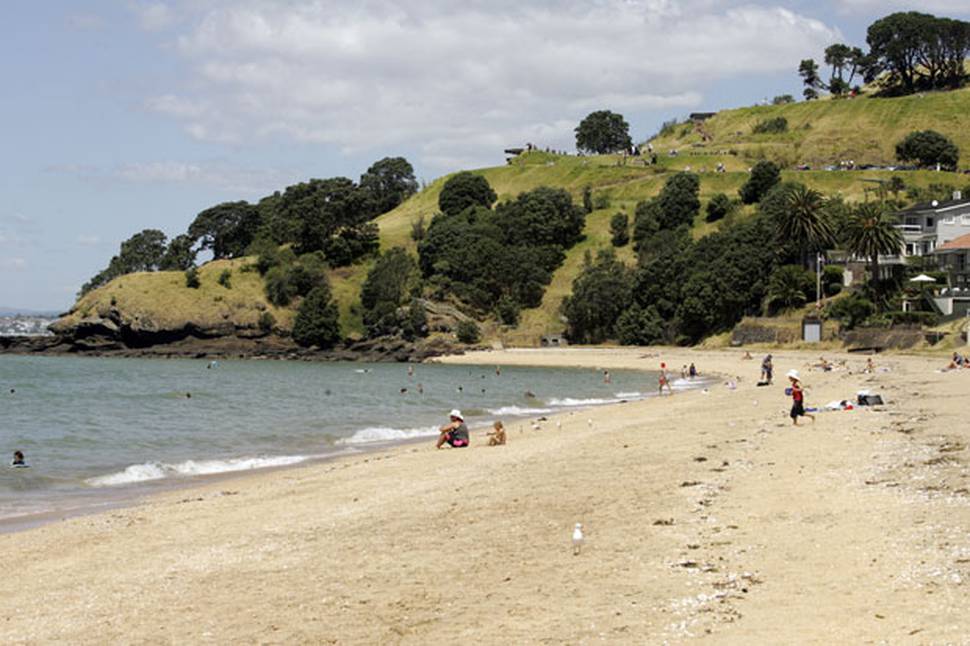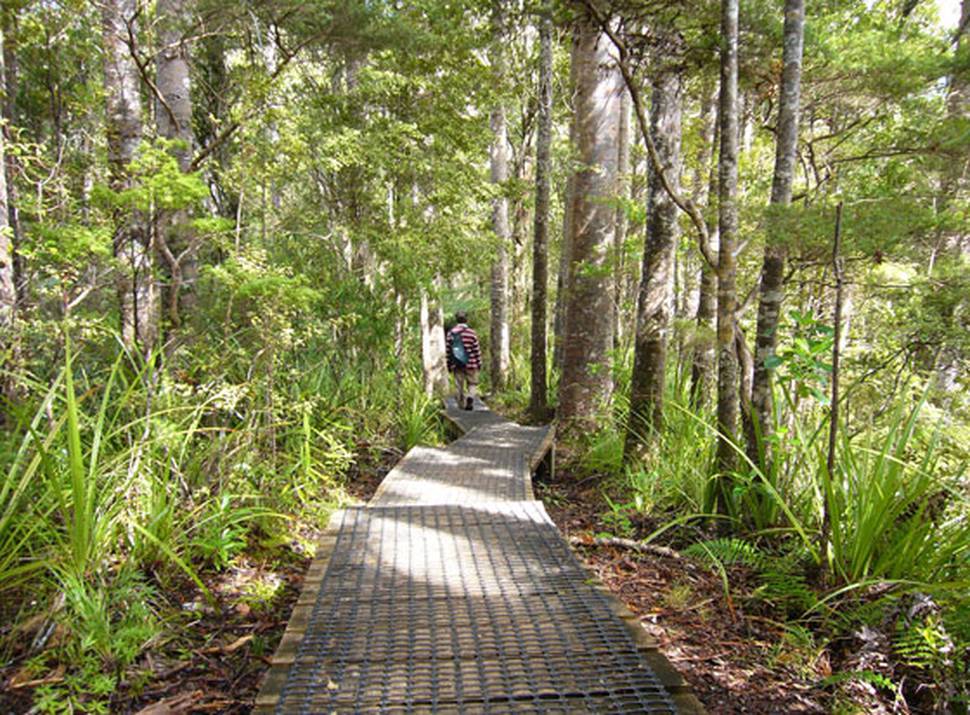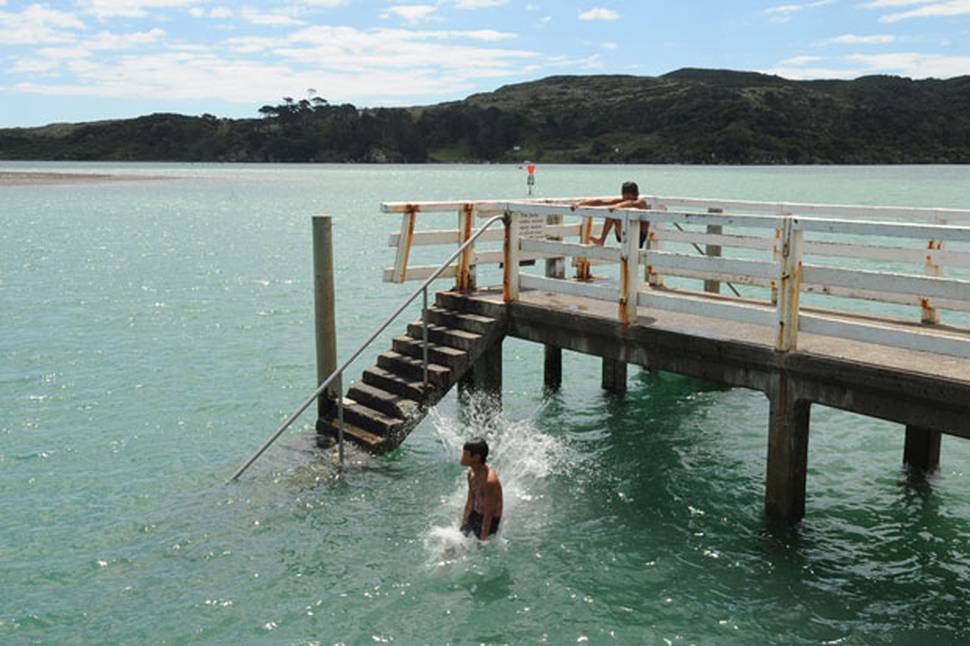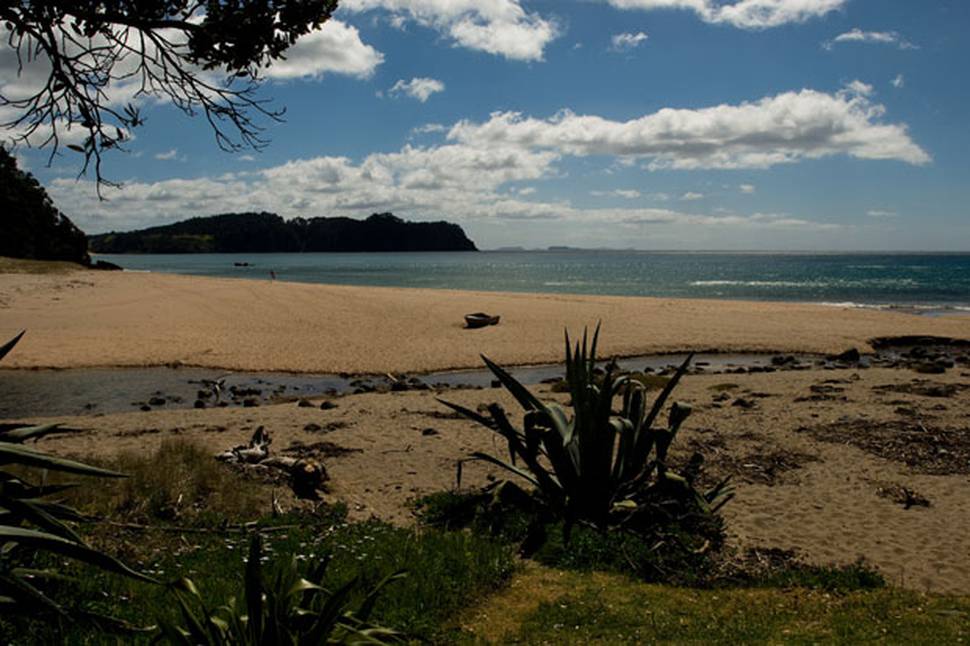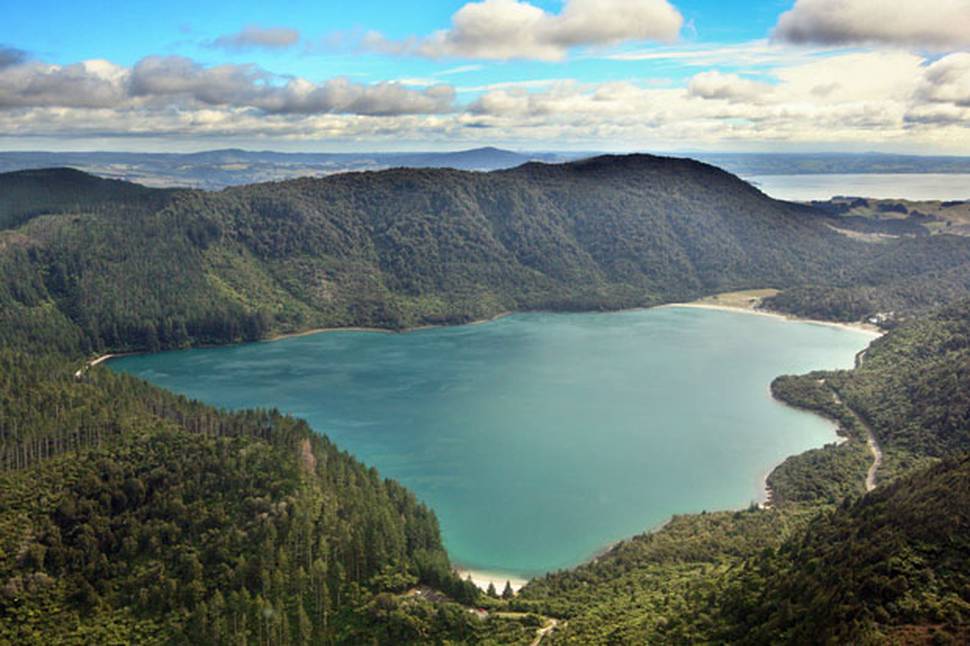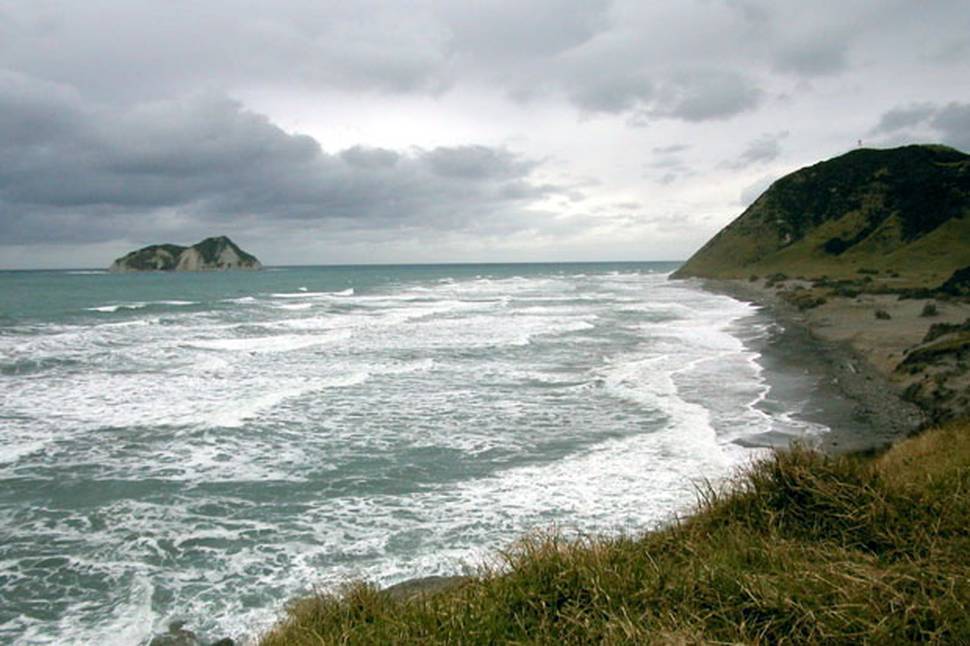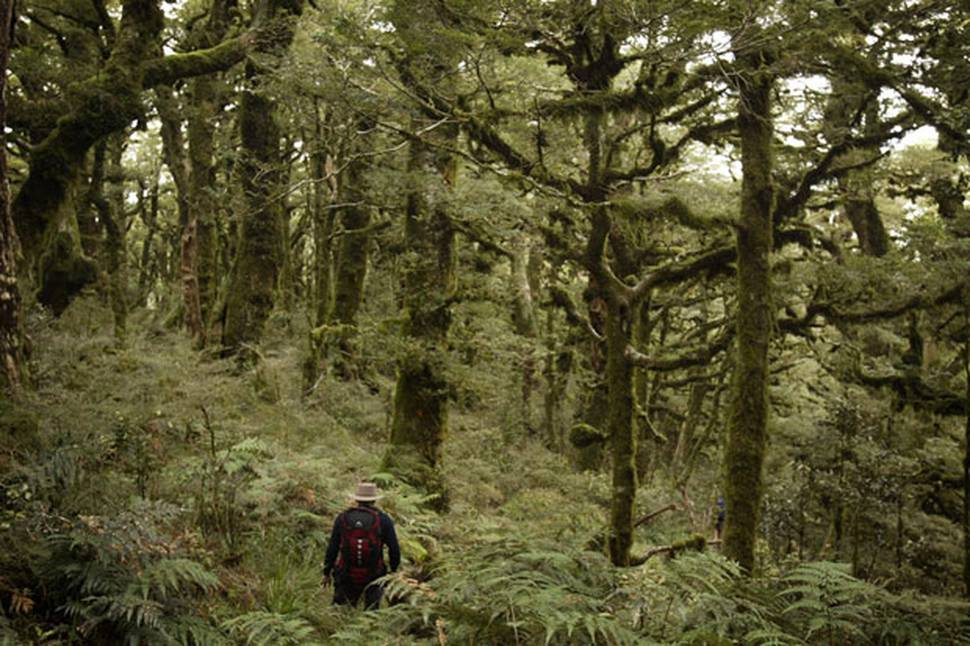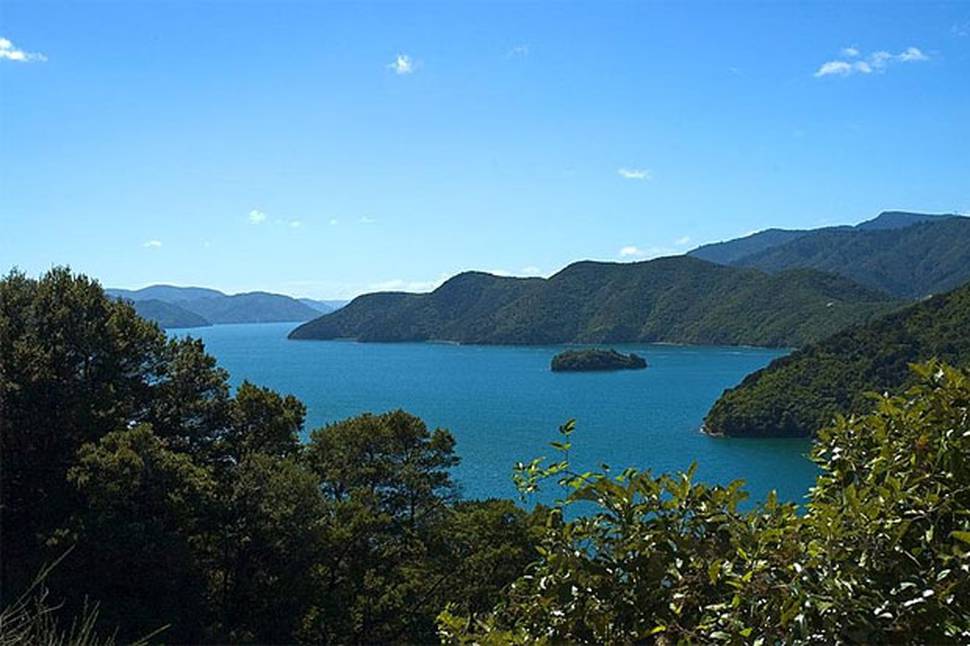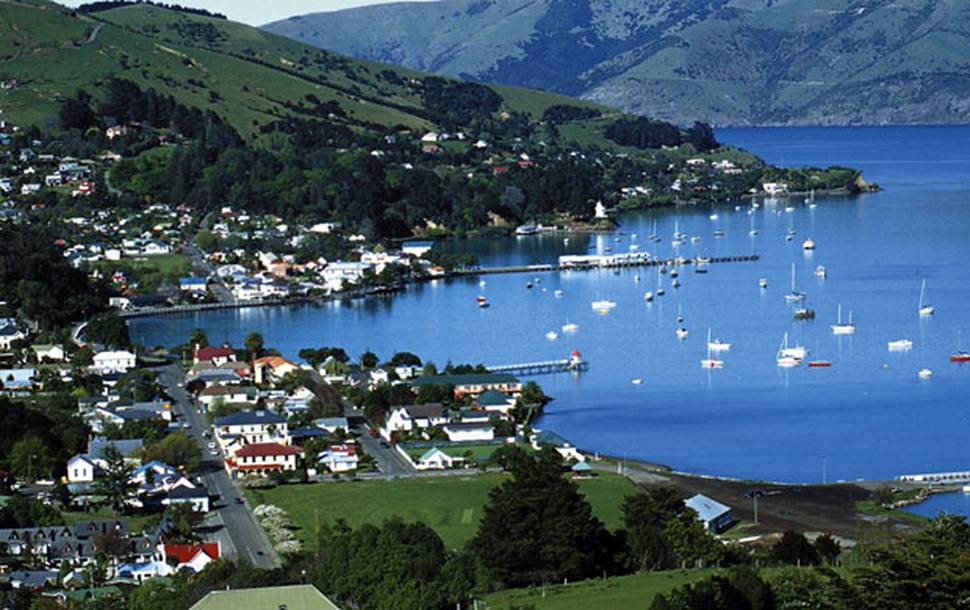 This east coast beach is a quintessential Kiwi holiday spot. It's got a dairy, there are bands in the summer and there's a great walk along the cliff that ends on the beach. The local campsites are good too, my colleague tells me.
The Rotorua Lakes, Bay of Plenty: Beautiful lakes are dotted all across this area and they make a fabulous playground, offering swimming, boating, waterskiing and trout fishing. Special mentions go to Lake Tikitapu (the Blue Lake), which is only a short drive from Rotorua and is very popular with swimmers and boaties; and Lake Okataina, a native bush-fringed body of water south of the also beguiling Lake Rotoiti. Visit at dusk and you might just catch a glimpse of a wallaby hopping through the undergrowth.
Te Araroa, East Cape: This isolated spot was nominated for its laidback vibe, great beach and fabulous star gazing opportunities at night. It's also home to what's believed to be the country's largest pohutukawa tree and the easternmost lighthouse on the New Zealand mainland is just a short drive away.
Te Urewera National Park, Hawkes Bay: This remote national park south of Whakatane provides a glimpse of New Zealand as it once must have been. Driving in from the north you'll find horse is still the preferred method of transport for some... and then you hit the dense rainforests alive with birdsong, brooding valleys and one of New Zealand's greatest tramps: the 3-4 day walk around beautiful Lake Waikaremoana.
Queen Charlotte Sound, Marlborough: Another magic spot which was nominated by more than one person, Queen Charlotte Sound is an idyllic place to get away from it all. A paradise for boaties, it's also got some lovely beaches where you can lie listening to the birdsong from the surrounding bush-clad hills before taking a refreshing dip. The walking tracks in the area are also a great way to see this part of the country.
Arthur's Pass, Canterbury: Isolated and surrounded by mountains, my colleague picked this alpine settlement for its rugged beauty... and cheeky locals: "The best bit is of course all the kea. I had one drink from my coffee at the cafe. I wish I could hang around kea all day. They're fantastic. There is probably nothing better." Arthur's Pass is also serviced by the TranzAlpine train, meaning it's an easy and relaxing trip from Christchurch or Greymouth if you don't feel like driving.
Akaroa, Banks Peninsula, Canterbury: Less than 100km from Christchurch, this quaint Banks Peninsula settlement was another favourite with our team. Settled by both the British and French in the 1800s, Akaroa retains much of its French heritage, which will become apparent as you wander along the likes of Rue Jolie and Rue Lauvaud. Many of the original settlers' cottages are still standing and there are delightful restaurants and cafes dotted around this picturesque seaside town. The more adventurous can head out onto the stunningly aqua Akaroa Harbour and swim with the endangered Hector's dolphins or take one of the many walks that crisscross the local hills.
Mackenzie Country, Canterbury and Otago: This beautiful district which stretches south and west from Fairlie, is home to some of the South Island's most magnificent landscapes. The glassy lakes of Tekapo and Pukaki, the awe-inspiring flanks of New Zealand's highest mountain, Aoraki/Mt Cook, and the masses of lupins which grow along the roadside. We know they're an invasive non-native, but there's no denying how pretty they look against the snowy mountain backdrop. But despite all these attributes, one colleague's reasons for nominating the area was something quite unexpected: "It's got big dams. I love big dams."
Mt Aspiring National Park, West Coast: About 50km north of Wanaka, this is one of New Zealand's true scenic gems. The country's third-largest national park is a tramper's dream, with its beautiful valleys and thick bush opening to a blue sky studded with snowy peaks. Head up to the Rob Roy Glacier from the meadow-like Matukituki Valley for a truly scenic picnic — just watch out for the kea who will inevitably try to share your lunch. More serious walkers have a myriad of multi-day tramping options open to them, but always make sure you're well prepared and that someone knows your plans. This may be beautiful country but the weather can change rapidly in the mountains.
Doubtful Sound, Fiordland, Southland: It's an adventure even getting to this isolated fiord in the South Island's southwest coast. The first stop is the small settlement of Manapouri, several hours' drive southwest of Queenstown. From there, you take a cruise across the vast and beautiful Lake Manapouri to West Arm - site of the engineering marvel that is the Manapouri Power Station. Then there's a ride through the moss-encrusted beech forest, with the bus pausing at the top of Wilmot Pass to offer passengers their first magnificent view of the sound. The trip might be long, but it's all worth it once you descend to sea level on the other side of the pass. If weather permits, cruises of the sound will go all the way out to the Tasman Sea, where vocal fur seals have a colony. Away from the seals and the crashing waves at the fiord's entrance however, the most remarkable thing about the sound is its silence. With the exception of birds calling to each other across the often misty valleys and waterfalls plunging into the fiord, there's a stillness seldom found even in the most isolated corners of New Zealand.