A Hawke's Bay bed and breakfast has been named the best remote wilderness hideaway in the world by the The Times.
Little Tom's Cottage, near Havelock North, is one of two luxury accommodation options on Linda and Van Howard's property, which is nestled between the Tukituki River and Te Mata Peak.
"This tiny hideaway scores major points for its location and style, with a fabulous alfresco bath thrown in," The Times article said in naming Little Tom's Cottage number one.
"The coolly renovated old cottage has squashy sofas in the petite living room, and a bedroom with French doors opening onto the valley.
"Waimarama Beach is close, as is food and vino at Craggy Range winery."
The UK newspaper's list was compiled following the announcement of Prince William's engagement to Kate Middleton last month.
William's decision to propose at Kenya's isolated Rutundu Log Cabins, which are only accessible by 4x4 or helicopter, has focused the world's attention on luxury accommodation options far off the beaten track.
"[The royal proposal] is high-profile proof that luxury no longer means six-star bling, butlers and 24-hour room service," The Times article said.
"Now it's all about getting back to basics. ... For a true escape we desire walls of stone, wood or canvas to be warmed by flames rather than central heating, with fresh air on tap and a night sky drenched with stars.
"It need not cost the earth, but it must be high on nature and low on fellow guests."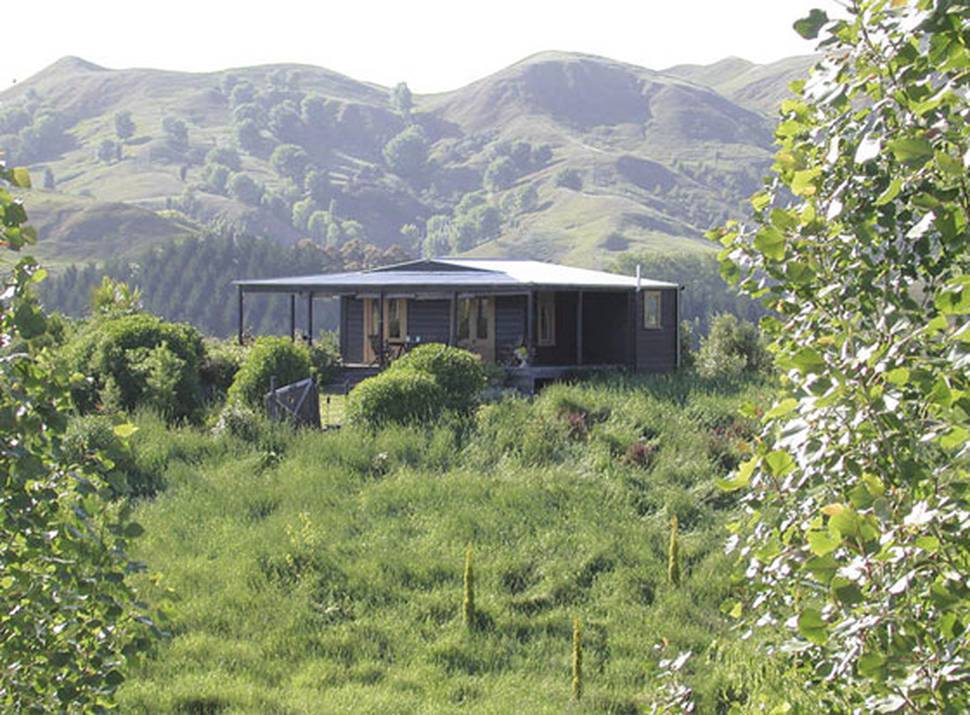 Mr Howard told nzherald.co.nz he and his wife were "very excited" at the recognition and had already taken bookings from people in England who were keen to stay at the cottage having read the article.
He said although the strong dollar had increased costs for visitors from the UK, the global recession had caused many travellers to forgo high-end, expensive accommodation options in favour of getting back to basics.
"I sort of feel that people are saying ... 'perhaps in the recession, we'll go to more interesting places, but they're not so expensive'."
The cottage is already popular with honeymooners and a number of weddings have also been held at the property.
"We're selling romance," Mr Howard said.
"The cottage is private and it's not huge but it's got an outdoor bath and Linda puts rose petals on the beds [for honeymooning couples] ... We make bread for everyone and we have our own hens."
Mr Howard says the Tukituki Valley is beautiful and the cottage is a great base for exploring the local wineries and cheese factory.
"It's just peace and tranquillity really ... As we're small we try to personalise [the experience]."
Other places to be singled out by The Times include a remote wooden cottage in the Chilean Andes, a wattle and daub-thatched mud hut in Sri Lanka and an Alaskan lodge fringed by mountains and lakes in the centre of a 'critical habitat area'.
The Times' top 15 remote luxury hideaways
1. Little Tom's Cottage, Hawke's Bay, New Zealand
2. Ooraminna Station Homestead, Northern Territory, Australia
3. Old School, Lundy Island, England
4. Dunton Hot Springs, Colorado, USA
5. The Secret Ranchito, Patagonia, Chile
6. The Roundhouse, Dordogne, France
7. KuanguKuangu, Namib Desert, Namibia
8. Blencathra, Cumbria, England
9. The Mud Hut, The Mudhouse, Sri Lanka
10. Ghillie's Rest, Alladale, Scotland
11. Erg Chebbi Dunes, Sahara, Morocco
12. Shakti Village houses, Ladakh, India
13. Redoubt Bay Lodge, Alaska, USA
14. Aman-i-Khás, Rajasthan, India
15. Loisaba House, Loisaba Wilderness, Kenya