The Warehouse Group chief executive Nick Grayston sits in his sparsely decorated office, notes on the table in front of him.
Unlike predecessor Mark Powell, Grayston has eschewed the bright red Warehouse top in favour of a navy shirt and suit jacket, dark jeans and polished black shoes.
A year into his tenure as Warehouse boss, Grayston gives all indications of being a man with a plan.
"I think it's really exciting, I see so much opportunity," he says. "But it is very important to front-foot change here and for me, I'm very excited to see it coming to fruition and starting to be executed.
"It is going to be a process, though, it's not going to happen overnight."
Grayston's office is a reflection of the man. Highly organised, the room is minimally decorated with a few plants, a photo of his children with their dog - a cane corso which moved to New Zealand with the family - and several of his children's drawings on the walls.
A Nespresso machine sits on his desk next to neatly ordered notes. Written on the whiteboard is the message: "The future is now!"
A self-confessed perfectionist, Grayston's energy and drive are evident in his discussion of the company and the opportunities he sees.
The Warehouse may have provided him with opportunities, but he is also facing some serious challenges.
The latest first-half net profit, reported this week, was down 76 per cent on the previous year, although adjusted net profit was down just 12.9 per cent.
Restructuring plans, while arguably necessary, have their own associated costs - including the loss of about 130 head office jobs announced last month.
According to Grayston, however, the biggest challenge is the inevitable arrival of the likes of Amazon and Alibaba in New Zealand.
He says that, having seen how these online giants have disrupted retail, particularly Amazon in the US, his role in New Zealand is to future-proof The Warehouse to enable it to continue to compete effectively.
"It was tempting to think we could make the omelette without breaking the eggs but of course you never can," he says.
"It's appropriate to be doing what we're doing and the theme of [the result] was really that the most irresponsible decision would be to not take the action we need to to position the company where it needs to be for the future."
Born in the English Midlands in the early 60s, Grayston has spent almost all his working life in retail.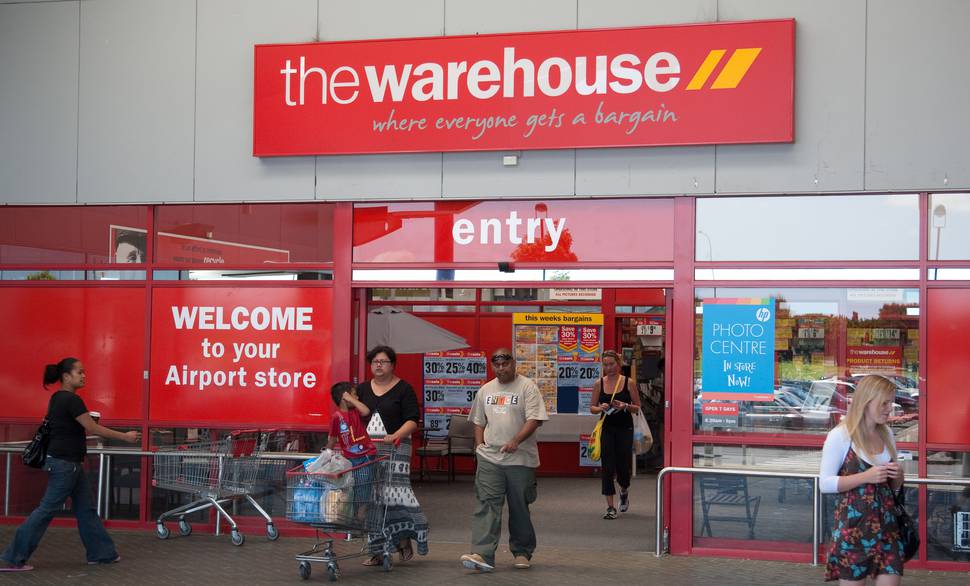 He grew up in Bristol with his sister, and after high school he completed a degree in American studies, drama and television film production in Birmingham before going on to a postgradruate degree in marketing in Bristol.
He wanted to get into advertising, but in the mid-1980s, when many agencies were getting retail accounts, he says the feedback was to get some retail experience first.
After joining Marks and Spencer, he "caught the retail bug".
Grayston worked his way up the retail ranks, eventually heading the marketing department at textile firm Laura Ashley in 1996.
He was then headhunted for US company Foot Locker, where he spent nine years in various roles.
In 2008 he moved to retail giant Sears - his last job before taking on the role of Warehouse Group chief executive and heading Downunder with his wife, Helene, and their three children.
"We felt [Grayston] was the right man for the job out of a number of other candidates that we interviewed," says former Warehouse Group chairman Ted van Arkel.
"At that time he was head above everyone else so we gave him the nod.
"We knew that we needed to have some changes - online continues to be a major threat and challenge to the retail world, to the bricks-and-mortar stores, and Nick has a lot of experience in that area.
We needed someone with a fresh pair of eyes to look at the business, and that's what's happened."
In October 2015 The Warehouse Group announced Grayston as its incoming chief executive, and over the next three months he took the reins from Powell, who had been chief executive for almost five years.
While Powell was in charge, The Warehouse Group had undergone a huge revamp, spending hundreds of millions of dollars to overhaul its red sheds and buying new businesses to drive future growth.
That included acquiring its financial services division, which has so far operated at a significant loss and is expected to keep losing money for the next few years.
Before Powell took over as chief executive, The Warehouse had been through seven years of declining sales.
He was brought in to turn that trend around, which he achieved, leaving the company in a state that Grayston describes as being well organised, with the right tools to bring it forward.
Grayston says he hasn't questioned his decision to take on the job, in spite of the challenges he knew the business faced.
"In all honesty, when you're in the depth of battle in disruption in US retail, you don't think, 'I'm going to head down to New Zealand,' but it wasn't a hard decision.
"Firstly, New Zealand is a fabulous place to live but the thing that really appealed to me is that here is a wonderful opportunity of a company that has a heart, a soul and a heritage, that has made some missteps in the past but is fundamentally solid."
Talking to founder Sir Stephen Tindall also helped with the decision, with Grayston saying Tindall's community and environmental focus was very much in line with his own values.
"But also, because of the geographical distance from the rest of the world and the size of the population and market, I feel there's a limited window of opportunity for us to disrupt ourselves before we get disrupted - it's not a question of if, but when, Amazon lands on our shores.
"There's still a lot more to be done."
In September last year, the board approved Grayston's three-year strategy for the company, starting by amalgamating the head office and support structure for its four brands - The Warehouse, Warehouse Stationery, Torpedo 7 and Noel Leeming.
Warehouse Group chairwoman Joan Withers says Grayston was part of the reason she accepted the role, after meeting him and hearing his vision for the company.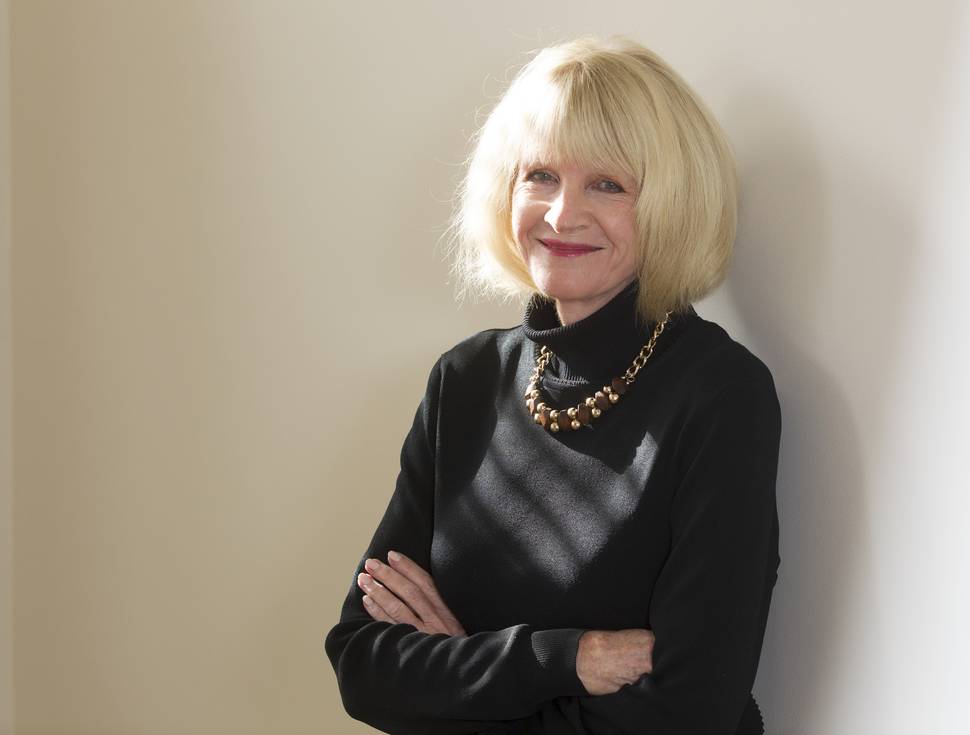 "He is quite uniquely qualified in that he is a career retailer," Withers says.
"So he has worked in some very large organisations in the Northern Hemisphere both in North America and in the UK and Europe - he's done the bricks-and-mortar thing on a very large scale but he's also obviously been involved in e-commerce as far as retailing is concerned."
Withers notes that in his last role at Sears, Grayston managed about $12 billion in revenue, showing the scale and breadth of his experience.
Grayston says his global experience has also given him what he describes as a fascinating ringside seat to watch the disruption happening to legacy retail, and to see what worked and what didn't - lessons he is now bringing to The Warehouse.
"One of the paradigm shifts is the idea of high-low retailing," Grayston says. "The whole idea of artificially inflating prices and then taking 50 per cent off and saying 'we're having a sale', which has been how retail has been done for 40 or 50 years, that business model is collapsing the world over.
"So Amazon specifically is not a high-low pricing retailer and isn't driven by broad-brush marketing vehicles like mailers - it's all about personalised marketing and understanding people's needs and want - that is what is succeeding the world over."
Having seen the successes and failures of international retailers, Grayston is preparing The Warehouse for battle with successful online retailers including both Amazon and Alibaba.
He says it would be easy to run a few more years as a high-low pricing retailer with strong sales and good margins, but that would mean being on the back foot further down the track.
Instead, Grayston says, he is prepared to make the tough calls to bring the company up to speed, even if it means sacrificing larger profits for a few years in between.
Nick Grayston
Age:
54
Married: To Helene, with three children
Career highlight: "One of the things I'm most proud of was at Kmart we set up a giveback brand called Protege with US basketball star Al Harrington. It was an athletic brand and part of the launch of the brand was that we gave away a million pairs of shoes to a charitable endeavour called Samaritan's Feet which is dedicated to putting shoes on 60m people worldwide, mostly in Africa. So that's one of the things I'm most proud of - being able to use business to do so much good."
Toughest thing you've ever done: "Career wise it's always having to get rid of people. It's one of the things that always hurts but at the end of the day you have to tell yourself, as I've had to pretty significantly lately, that my responsibility is to the other 11,900 people, not the 100 or 130 - but it's always tough."
Best advice you have ever received: "Trust your gut."
Favourite way to relax: "I love to cook. The thing I like about it is unlike everything else which seems continuous, it has a beginning, a middle and end. But I like outdoor activities as well."
Dream holiday destination: "I would have said New Zealand but now I'm here my dream is to have time to explore it."
What are you reading right now: "I've just finished a very good book called Reinvention - Accelerating Results in the Age of Disruption. I read all sorts, though, I'm a voracious reader. I read a mixture of business philosophy, literature and fiction."