For once, the promise of the most dramatic season finale ever for The Bachelor US actually lived up to the hype. And it was excruciating.
As the tabloids have been hinting for days, Bachelor Arie Luyendyk Jr did the worst possible thing during Monday night's episode.
After proposing to Becca Kufrin, he changed his mind and broke up with her. Because he couldn't stop thinking about the runner-up, Lauren Burnham.
The cameras showed Arie and Becca in the weeks after the proposal (which occurred last fall), joyously spending secret weekends together so they wouldn't spoil the result of the show before it aired.
Then all of a sudden, the show cut to a scene of Arie walking sadly in the rain. Something had changed.
"I told Becca I would choose her every day and I know I made that commitment, and it kills me that I'm going back on that, but I have to follow my heart," Arie told the camera.
"Just thinking about the possibility of something with Lauren is making me want to risk it all, because I really feel like I made a mistake."
What followed was stomach-turning television, as Arie informed host Chris Harrison and the producers that he was going to dump Becca. So, as apparently contractually obligated, cameras followed along as he blindsided Becca with the news of their broken engagement.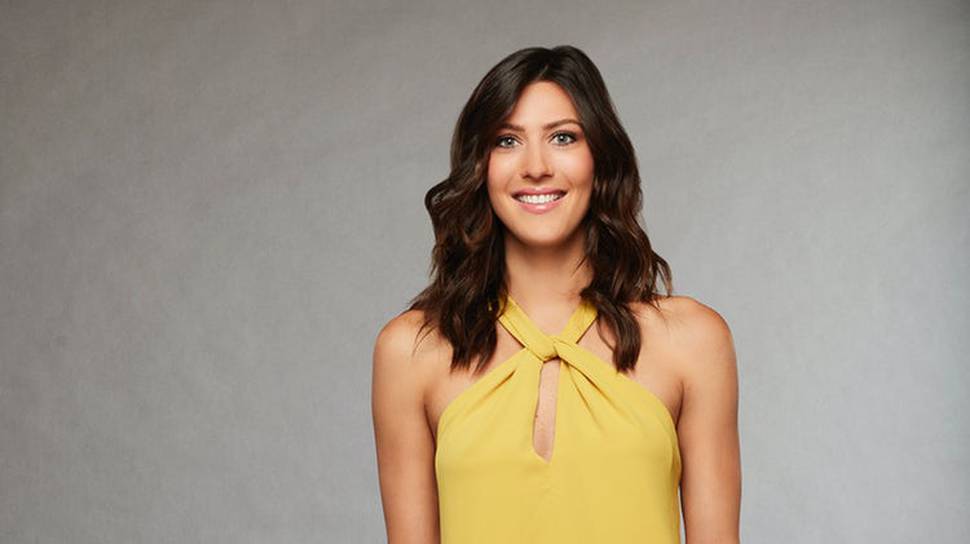 The whole scene was very upsetting to watch, as Becca started out thinking she was spending a romantic weekend with her fiance - and then ended up wracked with sobs as the cameras eagerly captured every moment of their surprise breakup.
It was all spliced together with shots from a live special hosted by Harrison, who repeatedly gushed to the audience that it was "the first uncut, unedited scene in reality TV history."
"To say this is trending and blowing up social media right now is a gross understatement," Harrison exclaimed.
This was true - partly because many viewers were furious with ABC for airing the footage that showed Becca in so much pain. As she cried, she repeatedly tried to get Arie to leave, and he refused.
Overall, it seemed like an especially uncomfortable invasion of privacy, a special achievement considering it's hard to have sympathy for people who voluntarily signed contracts to be on a reality show.
Even former cast members of The Bachelor thought the show went too far.
Before the episode aired, creator Mike Fleiss and ABC executive Robert Mills urged viewers to stay calm. Fleiss: "Please try to have sympathy for all involved (tonight). These are real people with real emotions."
Mills: "Let's also remember that these are real people with real feelings so please be mindful and respectful of that."
Viewers ignored this advice, as Arie's social media accounts were flooded with furious comments. And people continued to vent on Twitter.
In the closing minutes of the show, Harrison welcomed Becca to the live TV special.
Looking very unhappy, Becca said it was "brutal" to watch the footage.
"I feel like I kind of blacked out," she said. "So much was going through my mind, I couldn't take it all in or even focus on what I wanted to say."
Becca has even more to say, and good news! Harrison reminded everyone that on Tuesday night, the network gave them two additional hours to air a special After the Final Rose, where Becca will be reunited with Arie and the drama will continue.