A top Cathay Pacific executive says the airline has had to be humble in dealing with some feedback that was hard to hear.
The airline is trying to fly its way out of trouble after two years of heavy losses as competition in its home patch hit hard and it was caught out by its fuel hedging policy.
Cathay has staunched losses in its last full-year result and is expanding aggressively into new markets where it believes it can make topline gains.
Chief customer and commercial officer Paul Loo said that since the middle of last year the airline had changed its approach to the market and listened to feedback from customers.
"We've tried to be as humble as we can," Loo said.
He said in Toulouse, France, that Cathay was an international brand in Hong Kong and its customers expected a lot from the airline.
''When people tell you things that they don't like it may not feel comfortable but at least they care but that's why they tell you and they want you to improve so you make some changes.''
Loo said the airline may have ''dropped the ball'' with food and beverage but it was working to improve this on flights with a new, more flexible approach to meals on board and a revamped menu.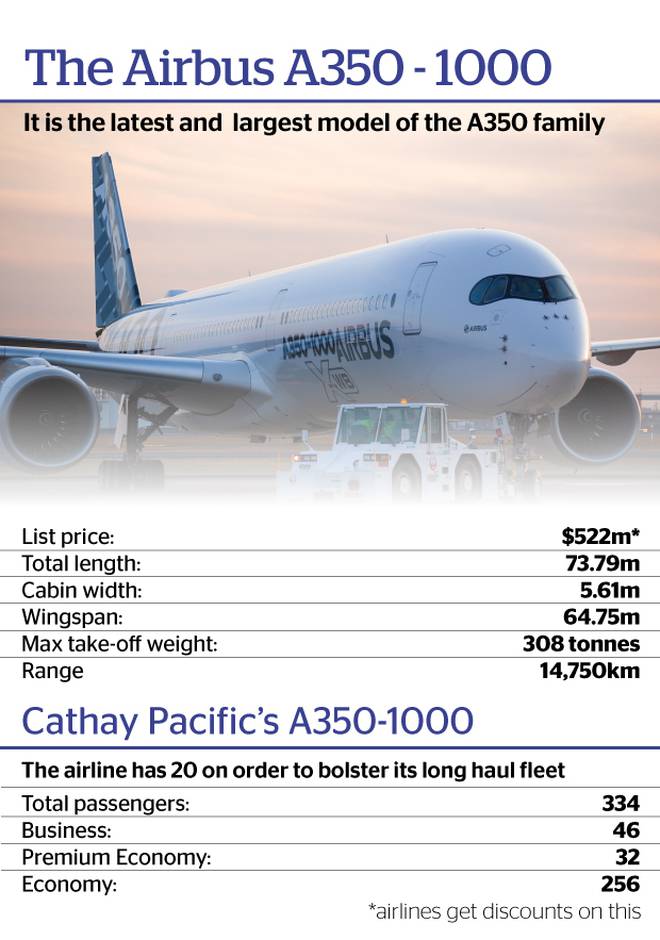 Cathay has laid off 600 staff in the last two years among its workforce of 33,000, which includes staff for regional carrier Cathay Dragon.
Over the next few years, it aimed to add about 4 per cent capacity with new aircraft and reconfigured existing planes in its fleet of more than 200. Over the current 12 months, it would add nine new destinations to its network, including summer seasonal flights to Christchurch and would later this year launch its longest route from Hong Kong to Washington DC.
The company already has 22 A350-900 aircraft (which fly from Hong Kong to Auckland year round) and 20 of the -1000 series will be used to build its long-haul services. The airline is in Toulouse picking up the first of the new planes.
The new planes will allow the airline to open up long-haul markets not otherwise served from its hub in Hong Kong.
The new model plane will be initially be used on routes to Washington DC, Tel Aviv, Amsterdam, Manchester and Zurich afters on regional routes in Asia. The plane will start scheduled flights to Taipei on July 1.
The airline's general manager of corporate affairs, Kinto Chan, said the Hong Kong-Auckland route was not immediately in the plan for the new plane but it was possible given strong demand, particularly during summer.
The new A350-1000s planes will bring the average age of Cathay's fleet to around five years old, well below the industry average of about 9.7 years.
While Airbus says the A350-1000 can seat around 360 in a three-class configuration, Cathay's planes have 334 seats, 46 in business, 32 in premium economy and 256 in economy.
The airline had some initial problems with Zodiac seats in its A350-900s introduced in 2016 but the ones in the new planes have the improvements and more robust parts. Problems with lavatory doors had also been tackled.
Cathay also says the Panasonic Avionics-supplied inflight entertainment and Wifi has been enhanced and components improved.
• Grant Bradley travelled to Toulouse courtesy of Cathay Pacific and Airbus.