Kiwi scientists have helped reveal the universe in glorious technicolour, with incredible new images reflecting on one of the widest-ever radio wave surveys of space yet.
The new survey, assisted by Victoria University researchers, has produced a new catalogue of 300,000 galaxies.
The data behind the Galactic and Extragalactic All-sky MWA (GLEAM) survey was captured by the Murchison Widefield Array (MWA), a $50 million radio telescope located at a remote site in the West Australian outback.
Victoria University's Associate Professor Melanie Johnston-Hollitt and postdoctoral fellows Dr Cathie Zheng and Dr Luke Hindson were the New Zealand arm of a 19-strong multi-country team that designed and executed the survey and processed the data.
GLEAM began collecting data in 2013 and Johnston-Hollitt said the work had significantly expanded the parameters of scientific inquiry and knowledge.
"There are a number of questions we have about the Universe we can use this survey to answer," Johnston-Hollitt said.
Two studies by Victoria University researchers had already benefited from GLEAM and Johnston-Hollitt was preparing to publish the results.
While it was known from other indicators that our own galaxy, the Milky Way, should have about 1000 supernova remnants, or remains of exploded stars, we could previously only see 300.
"One of the reasons is because the older, dimmer ones are hard to detect at high frequencies," she said.
"With GLEAM, observing at lower frequencies, we have been able to find about 20 per cent more remnants."
Her group are also working on what are called "galaxy clusters".
Galaxies in the universe are not distributed uniformly and cluster together in anything up to thousands of galaxies and those clusters move and at some point collide, producing shock waves and turbulence on an epic scale, she said.
"But those shock waves are very, very faint and when we have looked for signatures of collisions using radio telescopes with higher frequencies we haven't found that many," she said.
"Since January, using GLEAM, we have doubled the number previously known - identifying more than 240 radio signatures of shock waves or turbulence in clusters."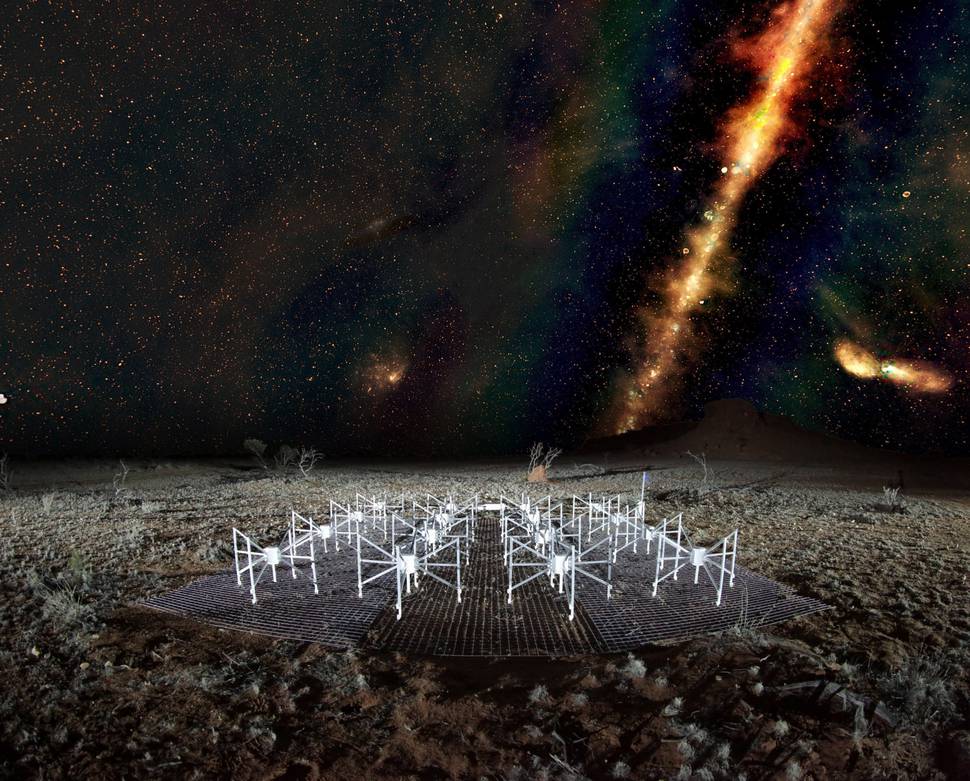 The lead author of the GLEAM catalogue, Dr Natasha Hurley-Walker, from Australia's Curtin University and International Centre for Radio Astronomy Research (ICRAR), said some of the radio waves observed in the survey had been travelling through space for billions of years.
"The GLEAM survey is a significant accomplishment for the MWA radio telescope and the team of international scientists that worked on it," she said.
Completing the survey was a big step on the path to SKA-low, the low frequency part of the international Square Kilometre Array (SKA) radio telescope to be built in Australia in the coming years.
By mapping the sky in this way, scientists could help fine-tune the design for the SKA and prepare for even deeper observations into the distant Universe.
Results of the new survey are published today in the Monthly Notices of the Royal Astronomical Society.