The Brian Darth Funeral Services Stratford Men's A team played Te Kiri Rangers on Saturday. Great sets of play were displayed with the Stratford men showing what's ahead for the season, Stratford coming off with a 6-0 win.
The CMK Stratford Avon Team came up against Te Kiri Rovers. Again, Avon played well. The game was 0-0 at half time. The play opened up for the rest of the game, flowing end to end. Te Kiri snuck a goal in the last quarter giving them a well-deserved win. Player of the day was Adam Sampson in goal.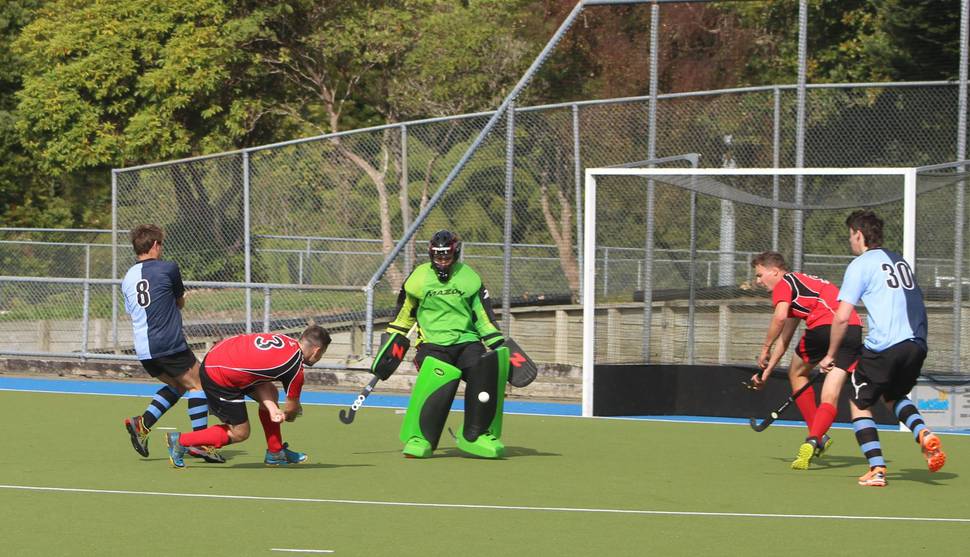 On Saturday, the Matthew & Co Real Estate Stratford B Women took on CMK Stratford Women's A team. Both teams played well with the A team winning. The B team showed strong defence and teamwork against a structured and relentless attack. The final score was 6-0 and player of the match was Taylah Williams from the Women's B team.
Le Dejeuner Catering Stratford Broadway travelled to New Plymouth to take on the Northern Masters.
Broadway worked hard and created breakaways, but Northern's defence wouldn't let them through. Broadway created one good opportunity and somehow slipped one past the goalie. Final result 4-1 to Northern. Player of the day went to Kobie Hey for his continued hard work throughout the field.
■ Games this week: Stratford: Broadway vs Te Kiri Rangers at 1.30pm, Avon vs NPBHS 2nd XI at 3pm, A Women vs NPOB A Women at 4.30pm. New Plymouth: NPOB B Women vs B Women at 3.30pm, A Men vs Northern Raptors at 5pm