The All Black selectors and coaches have lost their way in some areas, lost their authority.
While an abundance of riches exists in the backs, the forwards are a different story with a few more hit and hope chapters opened when the first 2018 squad was named.
There is often a touch of the unknown about test selections, but it is now starting to come across as guesswork 16 months out from the World Cup.
This confusion is most evident in the loose forwards where someone called Dillon Hunt has been replaced by someone called Shannon Frizell as the next great hope. A recent reasonable hope named Elliot Dixon is preparing to pack his bags for Japan, having no doubt realised he is out of the picture two years after his debut.
Added to that, a belated test tick has been supplied to English recruit Brad Shields, and Matt Todd is a goner despite having gone on last year's northern tour.
In almost the same breath, coach Steve Hansen has given Akira Ioane a big tick of future approval, while selecting him as an adjunct in what appears to be a baby sitting exercise. Ioane's lack of test-class resolve was obvious on Saturday night as the Crusaders scored a blindside try while the giant Blues man jogged sideways, backwards.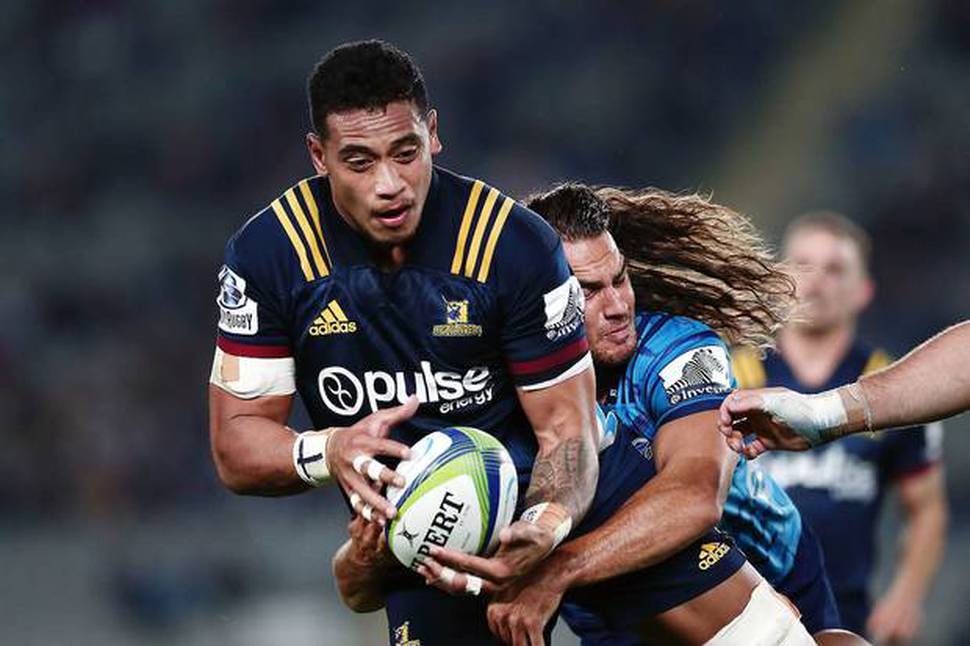 With the World Cup only a season away, Vaea Fifita remains unproven with a capital U. This is a long way from the days when any nerves were settled with three little words - McCaw, Read, Kaino. The loose forward trio has always been a strength, but not in this squad.
On the plus side, Crusader Jordan Taufua - the latest loose forward hope - is a battle hardened tearaway with a great attitude, and has grown up in the best pack of forwards outside of test rugby.
He is not going to fail for the want of trying, although many of us thought the same about Dixon. You just never know, and this is late in the day World Cup-wise.
But that famous Steve Hansen spell is not being cast so strongly anymore.
The justifiable but premature 2017 selection of Asafo Aumua for Europe went badly wrong when the star junior hooker turned up unfit for Hurricanes duty this year. This has been followed by bursts of poor professionalism from two of the most vital All Blacks Joe Moody and Owen Franks.
They have reminded older troops of when Canterbury teams were widely regarded as common thugs.
Indeed, Moody's attack on Kurtley Beale deserved a suspension to wreck his season and expose the All Blacks further. (At the time of writing Franks had yet to appear before the beak).
As for the backs, the All Blacks have been bang on with the selections.
The only oddity was the haphazard pursuit of a third halfback, which involved hanging on to the departing Tawera Kerr-Barlow while taking Mitchell Drummond - never of All Black class - along for last year's ride to Europe.
The All Black backline is a fantastic mix of experience and hope, styles, utility value, power, pace and brilliance. There is something very special about New Zealand rugby when you cast the eyes over that lot.
But what the heck is going on with the Crusaders?
In a week, Moody has smashed Beale in the mouth while Franks threw a swinging arm into Blues hooker James Parsons, who protested with a re-enactment of Franks' action as he left Eden Park.
To make matters worse, Quinten Strange's lifting tackle on the great All Black Jerome Kaino was a disgrace. For a lesson in how to really tackle, Strange should check out clips of Kaino in his prime.
But while Blues coach Tana Umaga appeared unhappy with the aerial battle which left fullback Matt Duffie injured, I would side with the Crusaders and referee Glen Jackson on that one.
Manasa Mataele was launching himself for the catch with eyes on the ball, at the same time as Duffie. If rugby wants to lower the injury risk, it needs radical new safety rules.