The decision to award every national team imaginable All Blacks status has inflicted considerable damage on one of the world's great sporting brands.
If New Zealand Rugby's next act is to change their stance on eligibility criteria and pick players based offshore, they really will kill the All Blacks.
Read more:
French club willing to offer Beauden Barrett richest deal in rugby history
Quins deal could see All Blacks training on doorstep of RFU
NZ Rugby to confront contracting nightmare
A brand which hauled in $250 million last year will suddenly struggle to make half of that and give it 10 years, maybe 15, and Scotland, Argentina, probably Georgia and maybe even Italy will all have claimed their first victories against the All Blacks.
Changing the policy would be an unforgivably bad decision, the consequences of which would be catastrophic for rugby in New Zealand.
It would be an act of madness, failing entirely to understand that it would, in an instant, tell the mad men in charge of French clubs that they now have all the power.
And these mad men don't care much for test football. If they could wipe it off the face of the earth they would be quite happy.
At the moment, NZR has an equal amount of power, if not anywhere near as much money because the All Blacks' selection policy as it stands means the biggest clubs can't waltz into New Zealand and sign who they like.
It drives them nuts that they can offer Beauden Barrett four times as much money to leave and yet here he is, happy as a sand boy because he has the one thing money can't buy – selection in the All Blacks.
NZR, should it change its stance on eligibility, will be conceding defeat: running up the white flag to let the European club owners know that they have won.
The message will be clear – "we give up, come and help yourselves to whoever you like, but please, give us Beaudy back once in a while so he can haul his carcass into a black jersey."
When that happens, NZR will have no clout, no respect and no ability to be taken seriously. New Zealand will be a glorified academy for the vanity products of rich men and the world as we know it will disappear.
It's the enduring nature of the All Blacks' success that marks them as different – and they have been successful for so long because they have never given an easy inch in more than 100 years.
The world is fascinated by that. It gives the All Blacks mystery and mystique. It makes them worth learning about and enables them to garner interest from around the world which is ultimately what their entire brand worth is built on.
Sponsors love the story, the power of the brand and the unique proposition.
And it is the power and brand value of the All Blacks that gives the NZR such a prime seat at World Rugby's table.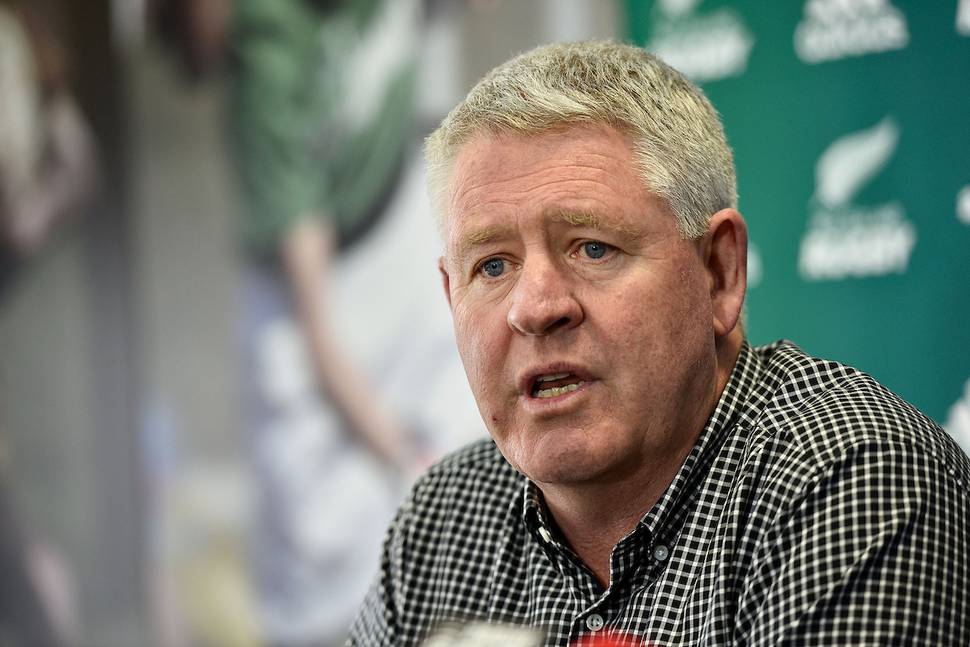 Those who say it is inevitable that the All Blacks selection policy will have to change, should look at the Wallabies and Springboks who both reached that same conclusion.
They amended their national team selection policies in recent years to allow offshore players to be picked and look what good it has done them.
Not only has it not helped them win more, but they are both barely surviving financially. They are losing their place to the rising power of England and the Celts and may never be able to get it back.
That could be New Zealand if they go down the same track – a once mighty rugby nation earning only the world's pity.
Not everyone sees this though. Not everyone agrees either because the issue of eligibility has become one which has been characterised as progressive versus regressive.
The last few years have provided painful evidence of the outdated values and thinking that pervade throughout New Zealand's rugby fraternity.
At an institutional level NZR has been exposed for its lack of gender and ethnic diversity. In essence it has appeared to be an organisation behind the times, never more clearly illustrated than when two years ago they were seemingly unaware that a group of highly paid young men getting tanked and hiring strippers for something to do on a Sunday afternoon wasn't to be dismissed as the lads letting off steam.
NZR needs to modernise and reform and the progressives argue that amending the eligibility criteria is sure evidence of innovative thinking: of accepting that things have changed and that the All Blacks are being re-positioned to thrive in a new world.
By implication, those who profess a fear of change and predict a doomsday scenario if it happens, are easily branded as clinging to a forgotten age. The progressives say there is no better evidence of a male, pale, stale executive than persisting with a protectionist stance in a free world.
But All Blacks eligibility isn't an issue to define modernity or lead transition, it is something to be left well alone for to change it now will be the end of everything.
To get the day's top sports stories in your inbox, sign up to our newsletter here