When sport fans make the decision to move from their comfortable lounge chair into the crowded live arena, they open themselves up to the possibility of having a bad time.
On Saturday, fans were disgustingly shocked after a 17-year-old Sunderland fan appeared to have defecated on one of the stand seats.
A photograph of the teenager squatting with his pants down went viral on social media and he was arrested at the Sunderland V Reading match for being too drunk.
A Northumbria Police spokeswomen said he was dealt with appropriately and to clarify the teenager did not defecate on his seat.
Whether or not the teenager did defecate on the stands, it would nonetheless be remembered as a sports game horror story by spectators.
In light of the disturbing events sports fans have bravely endured, VICE and NB Nation readers have shared their worst experiences at sports games.
The Bacon Thief
Ryan Rosenblatt
I showed up at the Coliseum, a pretty terrible place to watch a game, settled into my seats and watched a three-hour murder. By the time it was over, UCLA had lost 50-0, and it wasn't that close.
But at least I had a bacon wrapped hot dog waiting for me at a random cart that had probably been dragged through mud outside the stadium. It was a delicious slice of greasy heaven -- only I never got it.
The guy in front of me bought them all, then spilled them on the ground so he couldn't even eat them (not that he deserved them). So it was a day of horrible losing in a terrible place and wasted deliciousness. The sun would never shine as bright again.
I sat in the depths of the bleachers at AT&T Park and saw a few fights early in the night, but it all went crazy in the eighth inning.
Had a women about two rows in front of me stand up and yell at another women, "I'm a bad b****!" The other women proceeds top grab her hair and slam her head into the bleacher between my legs.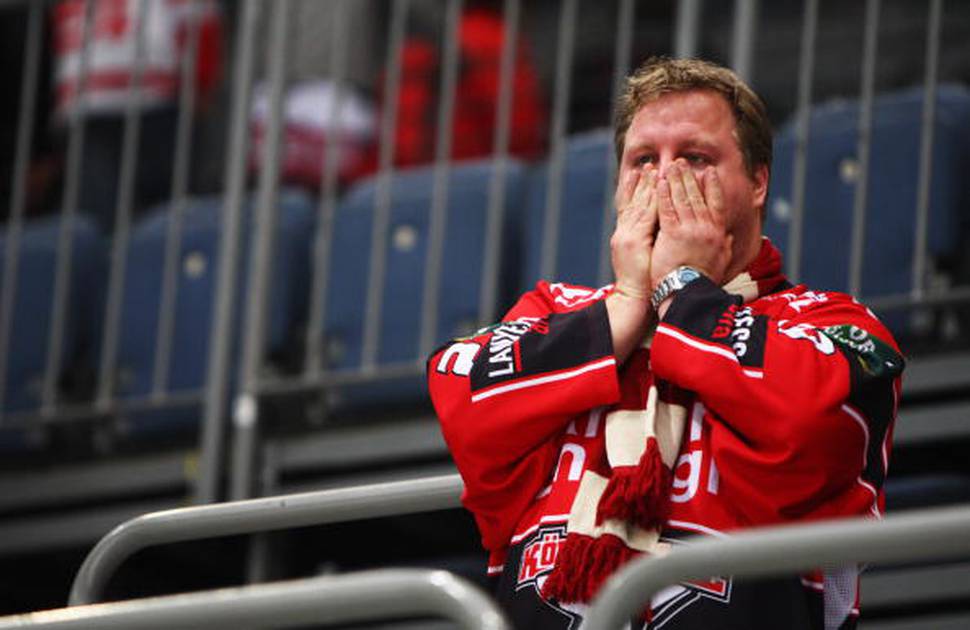 James Dator
The promise of skipping school to watch Australia play a cricket match against the West Indies was something 11-year-old me looked forward to for two solid months. It was supposed to be my Ferris Bueller moment.
Instead my friend's dad took us to the Sydney Cricket Ground for the test to begin shortly after 9 am. By 10:30 he was too drunk to get up, sending us to the concession stand to buy more meat pies.
Every hour or so he'd find the equilibrium to get up and get more beer, and this was at a heady time you could happily buy six and nobody would bat an eyelid.
By 1 pm my buddy asked, "Dad, can we go home? What if mum came and picked us up?" At this time he informed us he'd dropped his phone in the toilet, before letting out a chortle.
We walked up to the boundary and started talking to Australian bowler Michael Kasprowicz, who was in the middle of the game and seemed legitimately concerned for our safety. We kindly declined the offer the next morning to go to the cricket.
The Smelly Spectator
Aaron Gordon
The worst soccer experience I ever had was a 2013 MLS game between the Vancouver Whitecaps and the Seattle Sounders.
The game was perfectly fine, to be honest. The bad part was the person in front of me had the worst body odour I have ever experienced in my entire life. I almost threw up it was so rancid, but there was nothing I could do about it.
I just had to stand there and take it for two hours. Please don't make me think about it any longer. Please.