Fancy watching Glasgow Warriors play a Pro12 game in Tbilisi? Or Edinburgh in Munich? How does a weekend trip to either Houston or Toronto to watch your side in league action sound?
By the end of the decade, such fixtures could become a reality.
A few years ago, having the Pro12, the only professional cross-border league in Europe, expand into Georgia, Germany, USA and Canada would have been dismissed out of hand.
Now there is a realistic chance that at least one - if not all - of these countries could be part of a new set-up over the next three years.
The main priority for league chiefs is to convince USA Rugby officials and also those in Canada to set up their own respective club franchises to play in the tournament.
This is all to do with the desire for hard cash rather than simply spreading the reach of the competition.
Tournament organisers want more television money to close the financial gap with England's Premiership and the Top14 in France and believe franchises in the USA and Canada will open the door to new, lucrative broadcast deals.
Officials in North America are playing hardball, but knocking on the door, desperate to be allowed in, are Georgia and Germany, as revealed by Sportsmail earlier this week.
With the financial backing of Capri Sun owner Hans-Peter Wild, Germany have devised a £25 million ($43.27 million NZD) infrastructure investment plan which includes youth leagues leading up to a new team in the Pro12.
Their dream could become a reality by the end of the decade provided everything goes smoothly.
Hot favourite to beat them to it, however, is Georgia where rugby is the national sport. They also have financial backing from local businessmen and the national government.
Out of all the countries that the Pro12 have been talking to, they seem to tick all the boxes.
The quality of their players is improving, as are their training facilities, and the national team regularly play in front of more than 35,000 fans in the capital city Tbilisi.
For one Scot, seeing a Georgian team in the Pro12, or even Super Rugby, would be a proud moment he hopes one day could lead to them being admitted to the Six Nations.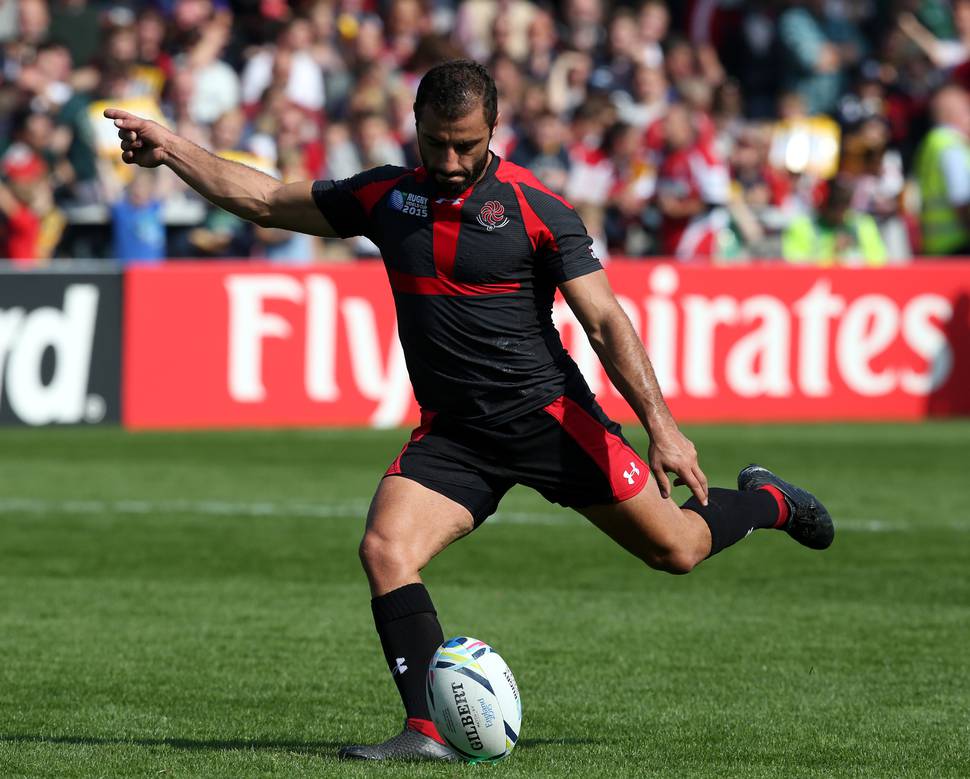 Former Scotland head coach Richie Dixon is one of those responsible for how far Georgian Rugby has come.
He led them to the 2011 World Cup in New Zealand where they narrowly lost 15-9 to Scotland before beating Romania 25-9.
That ignited interest in Georgian rugby and Dixon, in his role as high performance consultant to World Rugby, has been involved in its growth ever since.
"The structures are all in place in Georgia for a Pro12 team to be set up and I think they would enhance the league," said Dixon.
"They have an Under-16 and Under-18 league which we energised by improving the coaches' education programme and getting the guys on licences.
"Go a stage up and the Under-20 team are in the Junior World Cup that is being held in Tbilisi in June.
"If Georgia are playing in the Under-20 World Cup against guys from Scotland, Australia, New Zealand, that sharpens them up. Once they do that, it is a natural progression to want to play at a higher level and a team in the Pro12 or Super Rugby would be that level."
According to Dixon, being in the Pro12 would improve Georgia's chances of reaching their own Holy Grail which is a place in the Six Nations - despite that door being apparently closed at the moment.
"In the Pro12, a Georgian club side would be playing regularly against the likes of Edinburgh, Glasgow, Cardiff, Ulster and Leinster which would drive standards up,' he continued.
"Winning on a regular basis in the Pro12 would give Georgian rugby more credibility rather than expecting them to dive straight into the Six Nations - their ultimate aim."
Dixon does not think the way Scotland brushed aside Georgia 43-16 at Rugby Park last November should be taken as a reason to suggest their rugby is not at the standard required to field a Pro12 team or ultimately be given a place in the Six Nations.
"I was very disappointed with the result against Scotland and also against Ireland," added Dixon.
"They were caught out early in both games. They have not played enough rugby at that high international level, but they are quick learners."
Dixon understands why the Pro12 are keen on the Americans and Canadians setting up a franchise to join the league, but believes it should remain a European one first and foremost.
"They are looking to bring new finance to the party and that is the name of the game now and I can understand what they are trying to do by trying to get involved in the sporting market in North America," he said.
"That is all well and good, but countries like Georgia, Germany, Romania and other European countries where clubs could be based would enhance the Pro12."
A Pro12 spokesman last night declined to comment on how negotiations were going with any of the countries being linked with setting up a team to play in the league.
CANDIDATES FOR THE LEAGUE OF NATIONS
The possibility of teams from other nations joining the Pro12 is moving closer every day as league chiefs seek the financial muscle to compete with England's Premiership and the French Top14.
Currently, there are two Scottish, four Irish, four Welsh and two Italian clubs in the cross-border league, but with Super Rugby in the Southern Hemisphere having allowed franchises from Japan and Argentina to join in recent years, expansion is on the cards.
Here, Sportsmail takes a look at some of the countries who are reportedly looking at the opportunity.
UNITED STATES
Round trip from Glasgow to Houston: 9,000 miles (approx)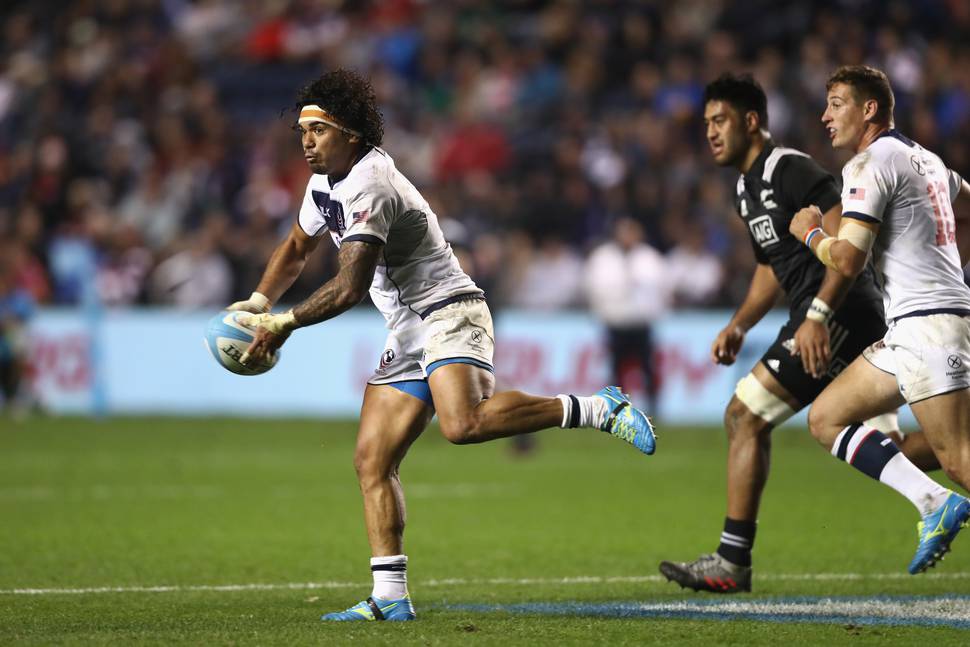 Earlier this season, Pro12 representatives flew to North America to meet with the United States and Canada unions.
At the time, league chairman Gerald Davies said: "It is something we are looking at as part of our plans to grow the league. There are sizeable Italian communities there, as well as Irish and Scottish, and as long as increased travel costs are met by an increase in sponsorship, we have established it would be viable logistically."
Pro Rugby America, who have been running the game in the USA, then described the Pro12 as an "interloper" and claimed the league "does not have a legitimate business plan".
However, just before Christmas, it became clear that the future of the pro game in America was in trouble after just one season of PRO Rugby North America.
And recently, Pro12 CEO Martin Anayi visited Houston, Texas, where he met with interested parties from America who would be keen to run a team should one enter the Pro12.
GEORGIA
Round trip from Edinburgh to Tbilisi: 6,000 miles (approx)
As Sportsmail reported earlier this week, the Georgians have approached Pro12 officials and those involved with Super Rugby in an attempt to have a team entered in either competition.
Head coach of the national team Milton Haig revealed discussions had been held with representatives of both leagues about the possibility of getting involved.
The Under-20 World Championships are being held in Tbilisi and Kutaisi in May and June this year and that will give World Rugby a better indication of whether the infrastructure is in place there to host major matches regularly.
GERMANY
Round trip from Edinburgh to Munich: 2,200 miles (approx)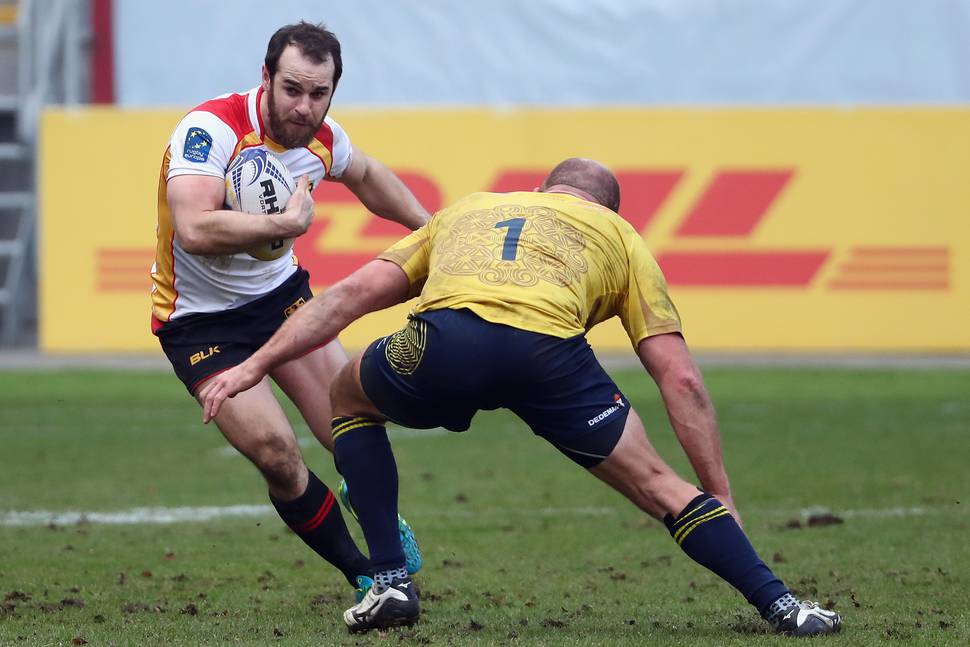 As revealed by Sportsmail, those at the top of the German game know they need to enter a franchise into the Pro12 if the game in the country is to grow.
The national team has never reached the World Cup - they came within three games of making it to England in 2015 - but the sport has a proud history in the country.
The rugby landscape in Germany has moved quickly in the last few years, despite a lack of public funding. That's largely down to one man, Dr Hans-Peter Wild. The billionaire entrepreneur has a deep love for rugby unrivalled in Germany and almost singlehandedly finances the sport.
The major issue in a football-mad nation may be drawing sizeable crowds to Pro12 games.
CANADA
Round trip from Glasgow to Toronto: 6,600 miles (approx)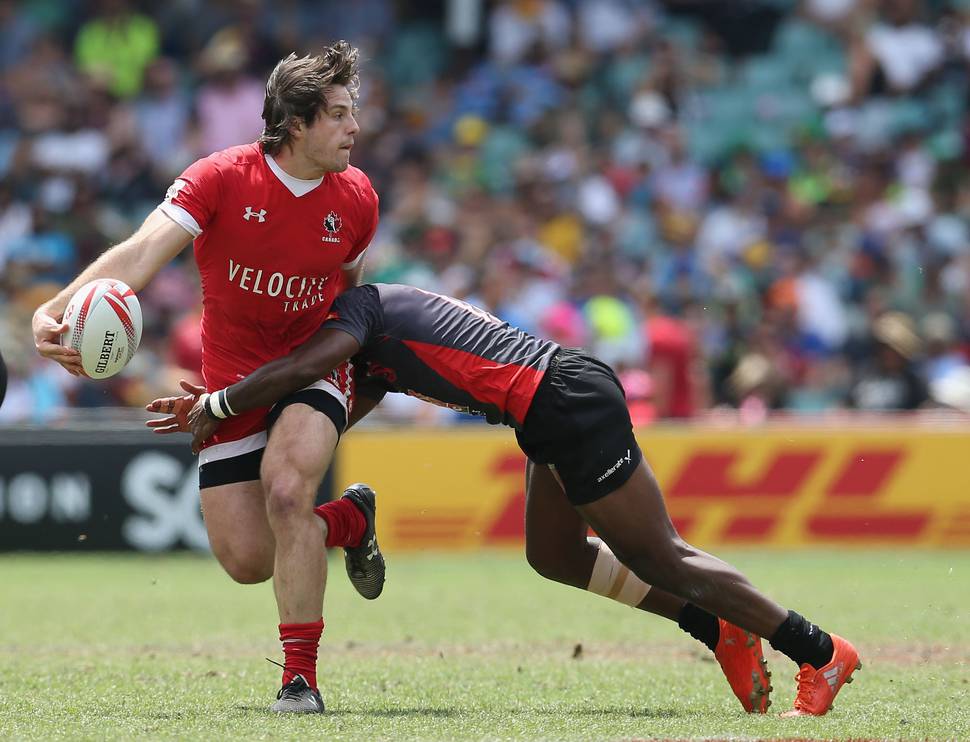 Talk of a Pro12 side in Canada is a new development, with Toronto's BMO Stadium reportedly lined up as the home of the team while Vancouver is also said to be a possibility.
Between 1998 and 2009 in Canada, the Rugby Canada Super League was in operation.
It was a semi-professional competition and rested immediately beneath the North America 4, a former US/Canadian cross-border competition in which two Canadian teams - Canada East and Canada West - took part.
In early 2009, Rugby Canada decided to disband the league in the wake of the establishment of the Americas Rugby Championship, the successor to the North America 4.
As with the USA, some would see travel time and cost as a barrier to entry to any Canadian side looking to join the Pro12, but - as their good sevens set-up has shown - there is no doubt that there is enough talent coming through to be given a chance at the top level.