By Gregor Paul
Whatever way Spygate twists and turns over the next few months, there isn't much hope it will meander down a path to magically fix what is now an irreparably damaged relationship between the New Zealand and Australia rugby unions.
Things haven't been good between the two for nearly a decade. Since 2008, when former Crusaders coach Robbie Deans took over as Wallabies coach, the relationship has been tense, edgy, fractious and occasionally spiteful. Perhaps that was inevitable given that he washed up in Australia only hours after he had unsuccessfully bid for the All Blacks job.
In the last 18 months it has been worse - openly hostile and unpleasant. The dislike is now institutionalised to the point young players come into the respective national teams and are conditioned to accept it is their duty to continue the disharmony.
The whole Spygate incident has created so much ill-feeling in both camps that it is hard, nearly impossible, to see how the Bledisloe series this year is going to be played in anything other than an acerbic and nasty atmosphere. Too much has happened for there to be any legitimate prospect of a kiss and make-up and no hard feelings.
Ill-feeling will now pervade all aspects of the two rugby fraternities - at the executive level, through the respective coaching and management teams and even down to the players. All respect has gone. The rivalry is now founded on nothing but animosity and a lack of trust and the build up to the first test this year could be sensationally volatile.
The last straw was the decision by the New South Wales police to arrest the All Blacks top security contractor Adrian Gard. That has left New Zealand's top brass perplexed. All Blacks coach Steve Hansen released a statement, branding the arrest as "bizarre".
He wasn't able to say what he thought about the decision by Australian Rugby Union boss Bill Pulver to use the arrest as an opportunity to again whine about the timing of the original story breaking.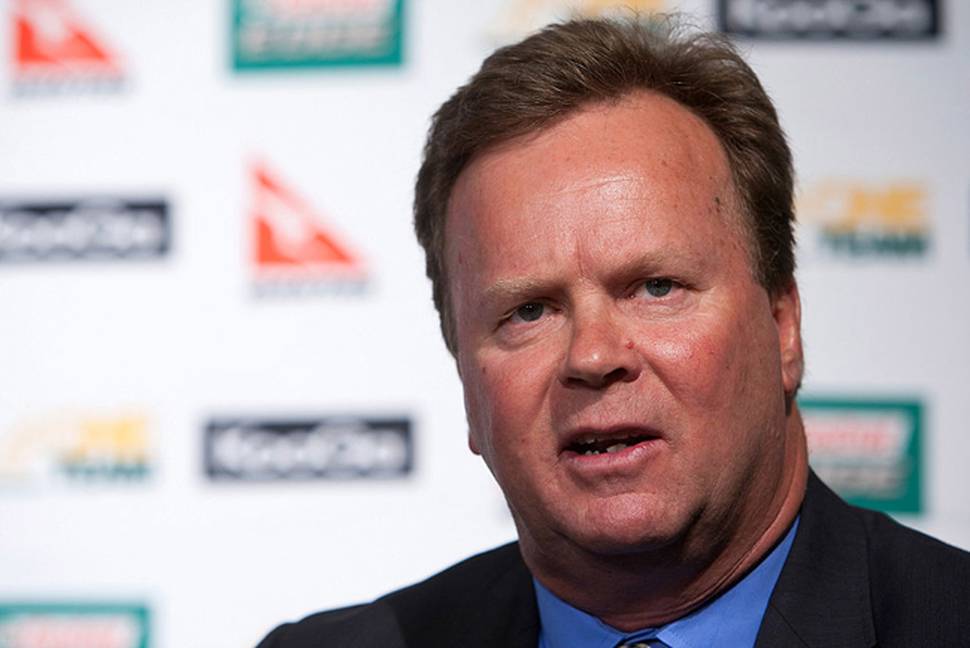 Hansen didn't need to say anything though because it's plain for everyone to determine that Pulver has not only earned himself a PhD in missing the point throughout Spygate, but he's also become a sort of buzzing fridge - an object of near irrelevance making a noise that no one wants to hear but sadly can't block out. And the thing with a buzzing fridge, is that it becomes hugely irritating after a while.
Pulver has not once grasped the seriousness of Spygate. He's been fixated on this idea it was all a big ruse by the All Blacks to gain some kind of competitive advantage and never has he expressed empathy for the breach of integrity or a desire to work with New Zealand Rugby and the police to find the perpetrator.
The Australians appear to have been more intent to defend allegations - that were never made - that they did it. There has been no sense that anyone in Australia has realised that Spygate was the catalyst for both unions to come together and deal collaboratively with an issue that has potential to destroy the credibility of the sport.
But the opportunity to unite, to move on from the petty squabbling has been lost and instead there will be a court case next month where New Zealand and Australia will be hoping for totally different outcomes.