A day after tying the knot in one of the nation's most anticipated weddings, rugby royalty Richie McCaw and his new bride Gemma Flynn were back at their wedding venue yesterday for the much more relaxed after function.
The newlyweds arrived together in a car at the Olive Grove in Wanaka and mingled with guests over a meal and a few drinks after celebrating their union last night in a country-themed celebration beneath a giant marquee.
McCaw wore shorts and a casual long sleeve white shirt, while Flynn gave a nod to her Tauranga roots, sporting a Bohemian-style Love Weave playsuit by Australian designer Camilla Franks from Mount Maunganui boutique Sisters and Co.
Flynn grew up in Tauranga.
Guests were entertained with live music from a female singer and acoustic guitarist. The sat on grey bean bags and hay bales and crowded around wine barrels.
They helped themselves to drinks from glass dispensers on a trestle table and from a caravan bar hired from Wanaka company, The Workroom.
"He was over there talking, she was over there talking to other people," said a Herald photographer at the scene.
"They were looking pretty relaxed everyone was in short sleeves apart from Richie who had long sleeves rolled up. Gemma had a nice flowing summer dress and she had sunglasses on.
"It was just a nice casual afternoon, nice dress, kind of a garden drinks, like a BBQ."
At one point in the afternoon a helicopter landed, causing speculation the couple had made their escape for their honeymoon.
This morning, McCaw shared the celebration with the 500,000 people who follow him on Facebook.
Alongside the first photo of the pair as husband and wife, he said: "Awesome to wake up on our first day as Mr and Mrs McCaw."
Flynn shared the same image, which shows the couple holding hands in front of a view of Lake Wanaka, to her Instagram account which has 50,000 followers.
And it appears guests have been allowed to share after-function activities on social media today.
There was thought to have been strict rules about photos on the day itself with a women's magazine deal thought to have fetched a six-figure sum. Speculation is that the rights have been sold to Woman's Day.
Auckland runner Lydia O'Donnell posted a photo of her with the bride. She said "My BFF got Wifey'd... Such a special day to be part, Richie is one lucky man."
O'Donnell is best friends with Flynn and was invited to the premiere of McCaw's movie Chasing Great at The Civic in Auckland in September.
McCaw's aunt Jill McCaw, who runs a media company in Christchurch, addressed the fact she had not yet shared photos of the day, on Facebook.
She said her husband John, who is McCaw's dad Donald's brother, was the "official unofficial" photographer and there "will be pictures later".
Someone replied: "After the "offical" ones come out".
She wrote of the special day: "My feet hurt. The dancing was awesome, the band were great, the food excellent and the happy couple and all others present were very happy. And yes that was me in the front seat of the bus. Thank you everyone one who screenshot it for me or otherwise let me know. What a crack up."
She had been wearing a large floppy hat but joked that the weather conditions made that difficult, saying to friend she would wear it on an upcoming tramp.
"Might as well get some real use from it. Couldn't actually wear it yesterday in the wind."
She said she had worn a dress she'd made to the function.
While it's not yet know what designer Flynn went with for her wedding dress - with all likely to be revealed in the magazine spread - her post-wedding dress was from a designer she has worn before.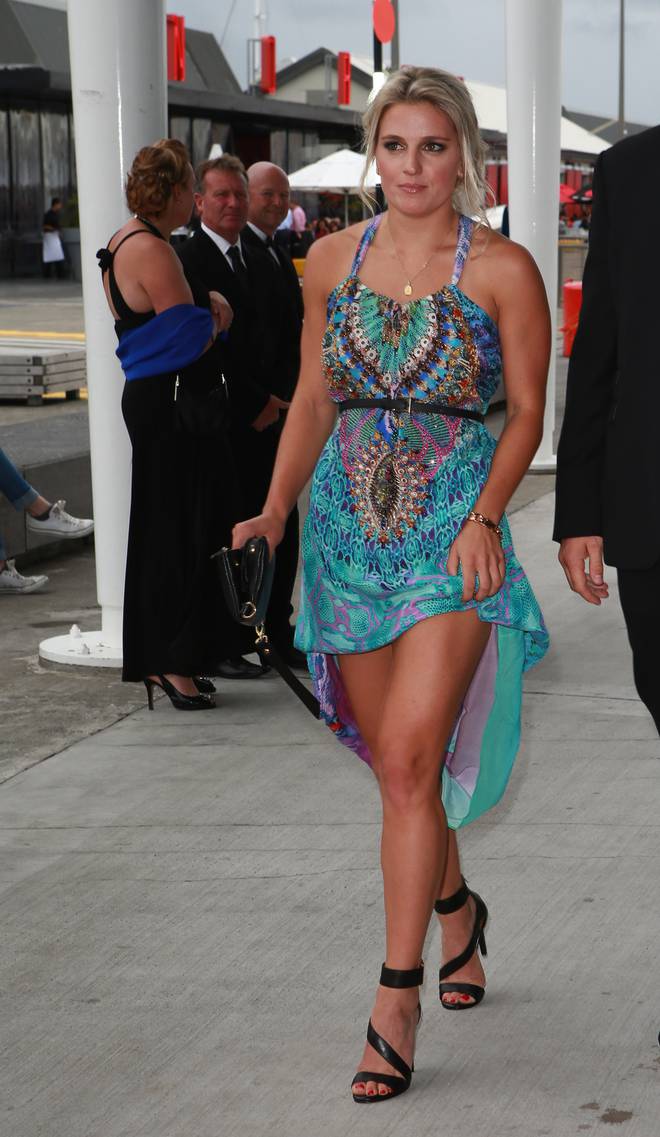 Flynn wore a blue Camilla dress to the 2015 New Zealand Rugby Awards in 2014.
Rodelle Payne, owner of Sisters and Co, said Flynn was a long-time, loyal customer of the shop and she had asked her to be a brand ambassador for the store given her profile as an elite hockey player.
Payne had chosen a wardrobe for Flynn last year and the playsuit was one of the items.
"She nailed it. It's so exciting, I'm very proud that she's chosen to wear a dress from the Bay."
"I think Gemma is an amazing girl and Richie is one lucky guy."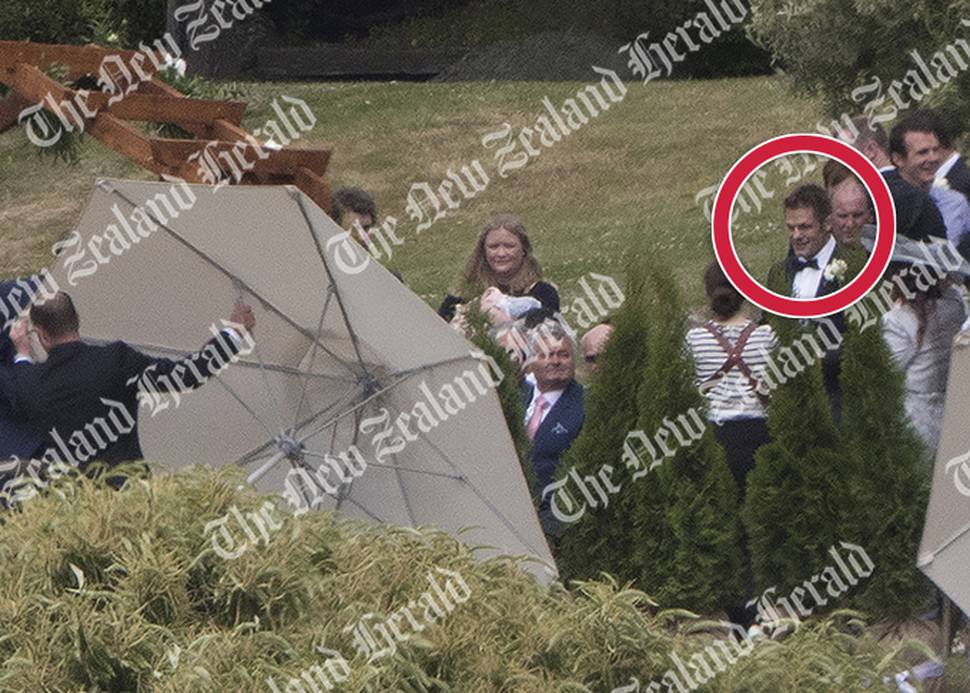 In an appearance on reality TV show Say Yes to the Dress, which screened here in November, Flynn said she wanted a wedding dress that was "classic, elegant" and "something timeless" but with "X-Factor and wow".
She chose a figure-hugging, white satin v-neck dress with a veil while her bridesmaids were in blush.
McCaw work a dark suit with a black bow tie and a white floral buttonhole, understood to be from Working Style.
The sporting couple partied after the nuptials last night with about 80 friends and family members at the exclusive venue near the shores of Lake Wanaka.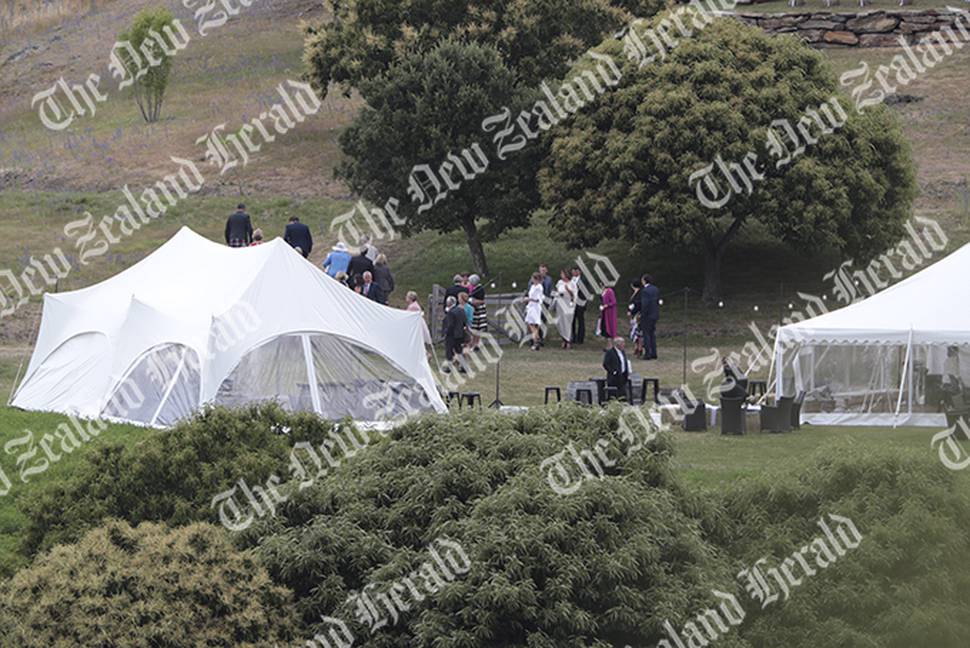 Those included on the guest list were All Blacks Coach Steve Hansen, former Tall Blacks basketballer Nick Horvath and wife Sheree Phillips, a former national hockey player.
McCaw's mate Rob Nichol from the NZ Rugby Players' Association was there as well as members of the Black Sticks, including Rose Keddell.
The couple became engaged last summer, announcing it on Facebook. They have been together for four years.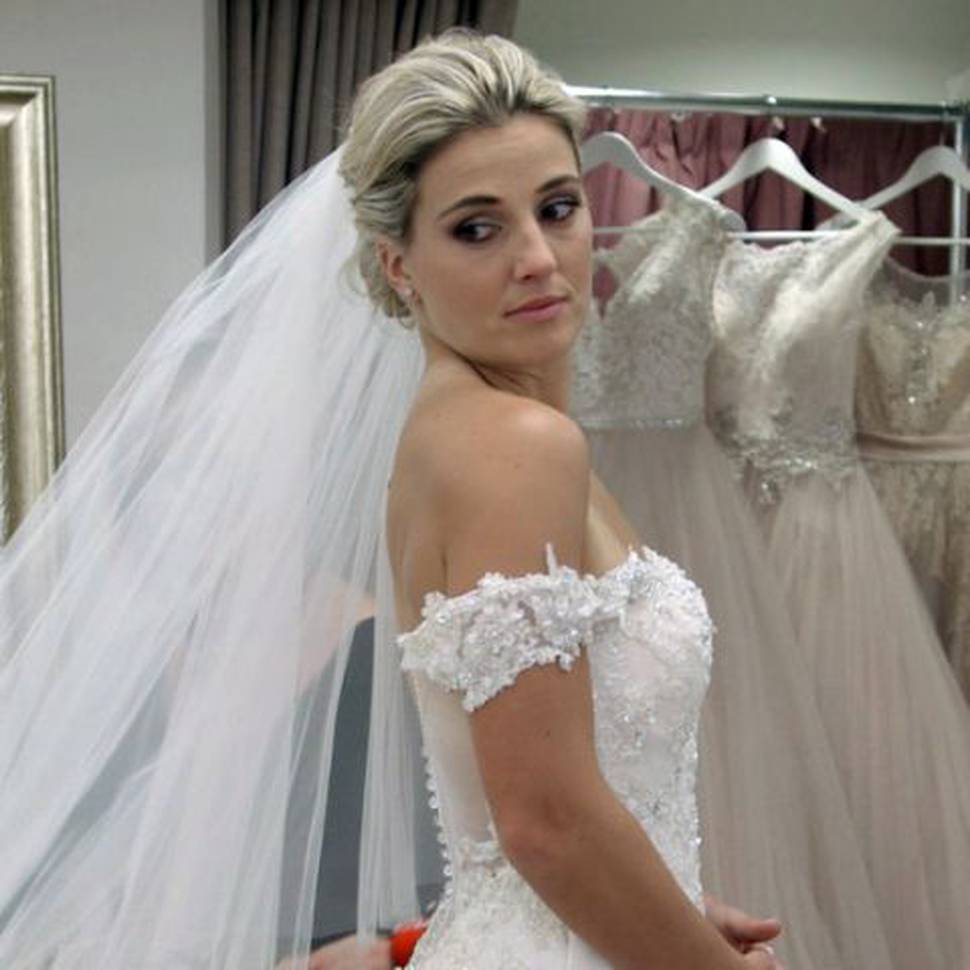 They have been in Wanaka with family on holiday since the New Year, sparking rumours the long-planned wedding was imminent.
More than 1500 people including people from as far as Scotland congratulated the couple on McCaw's Facebook page and some have also offered marriage advice.
Dave Umbers said: "Winning two world cups took an incredible effort of Superman proportions from you and the boys, now you have the wonderful challenge of a lifelong relationship with the woman you love and the prospect hopefully of bringing up a family."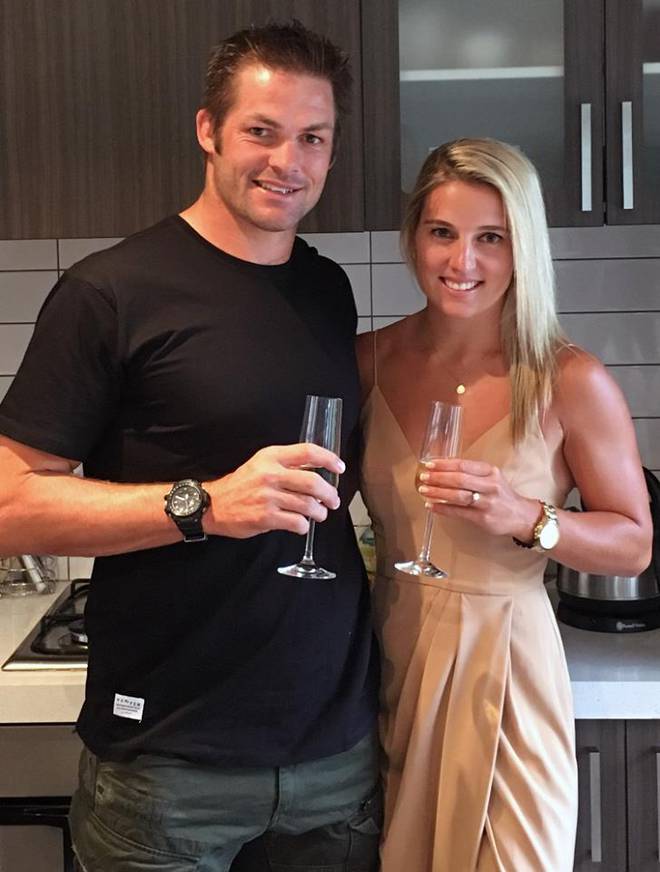 There was also a number of comments suggesting children would be next.
Others also commented on the media coverage and expressed both approval and disapproval over the couple's decision to sell their photos to a women's magazine.