A record number of condoms will be given to athletes as they arrive at their quarters in the Olympic village in Rio.
The facilities available to the visiting athletes have been described as austere, but it's good to know organisers have this facet of touring covered for our competing champions.
Founder of RSG events Paul Rambler has reassured the athletes will have "everything they could possibly wish for" throughout the duration of the Games.
"I've never seen anything like this during all my years at the Games," Rambler told CNN.
According to Ramler, the apartments are equipped with 13,000 toilet seats, 275,000 clothes hangers and 18,500 beds that can be extended in length for taller athletes.
Adding to that, 450,000 condoms will be handed out - which equals to 42 per athlete.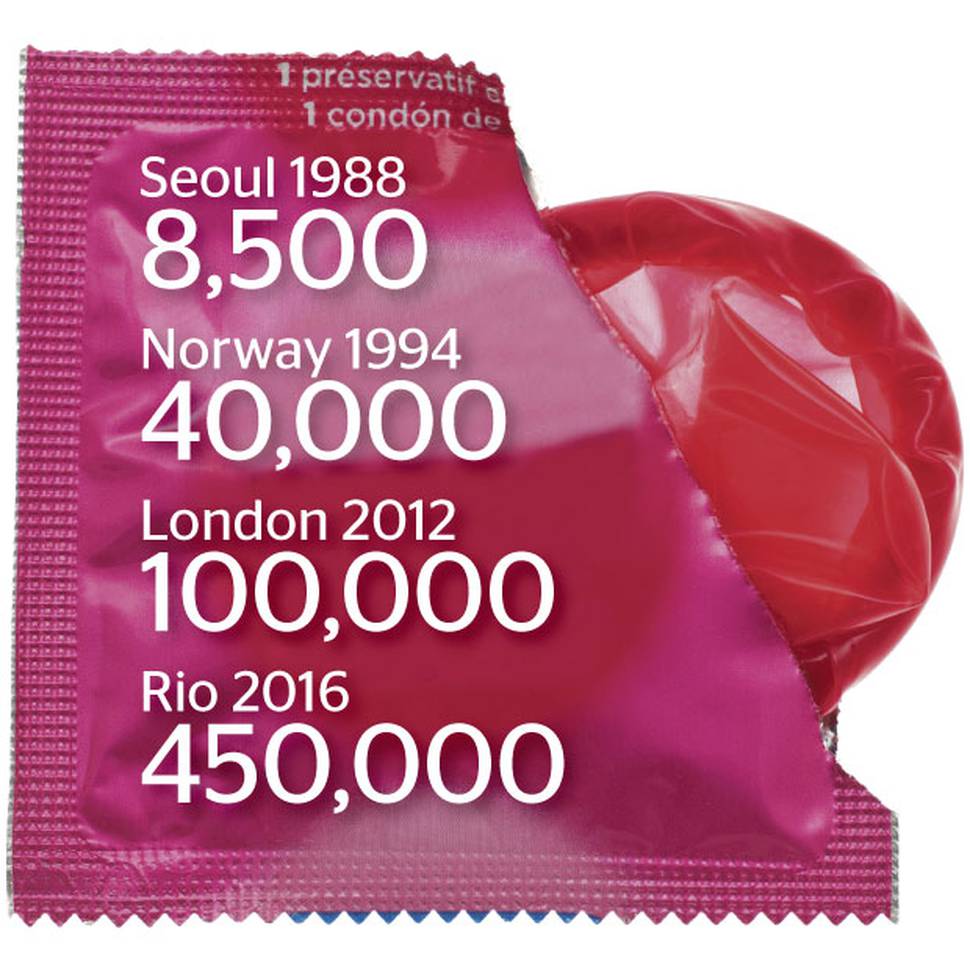 Rambler has been supplying furniture for athletes' villages since Sydney 2000 but has had to work within tight budget constraints for Rio 2016.
Athletes will be given the bare necessities in furniture, including bedside tables and wardrobes made of recycled fabric and a noticeable lack of televisions.
When asked about the lack of drawers in the bathroom to keep their stash of condoms,
Rambler replied: "I guess they're going stick those in the bedside tables."
The quarters have additionally been equipped with air-conditioning amid Zika virus fears for athletes.
The New Zealand athletes started arriving in the village yesterday with members of the rowing team followed by the Football Ferns, the first to arrive.
Consisting of 31 17-story accommodation blocks, 24-hour cafeteria, florist and a beauty salon, the village has been described by organisers as a "city within a city".
The 3600 apartments are to be sold after the Olympics with some prices reaching $700,000. The development costs about $1.5 billion, built by the Brazilian billionaire Carlos Carvalho.
"From the exterior it looks like the Hilton Hotel," Tancred said. "But inside it's not finished."