It's reputedly the worst finishing position at the Olympics – fourth. Andrew Alderson talks to a quartet of Kiwi sportspeople who had varying experiences narrowly missing out on a medal.
The sporting agony of fourth place at the Olympics is hard to match. New Zealand's had 41 fourths involving 87 athletes since debuting at the 1908 London Games. Ten of those athletes subsequently reached the podium.
For some, the question 'what might have been?' lasts a lifetime. Others, such as cyclist Sarah Ulmer and rowers Nathan Cohen, John Hunter and Wybo Veldman,turned fourth into first at the following Games.
Cyclist Linda Villumsen, rower Emma Twigg, swimmer Lauren Boyle and six of the women's hockey team get that opportunity in Rio.
Some refer to fourth as receiving an imaginary 'tin' medal, probably because of its limited value compared with the countless hours of training. Others describe it as the 'leather' medal, to be used for mental self-flagellation.
The memory was still raw for Kayla Whitelock and Gemma Flynn when they were named in the Black Sticks on Thursday. Both were part of the side defeated on penalties by the Netherlands in their semifinal at London. They lost the bronze medal playoff 3-1 to Great Britain, the closest New Zealand has come to a hockey medal since the men's gold of 1976.
"It was bitter disappointment," Flynn said. "It hurt for a while, and you'd wake up in the middle of night thinking 'if only'. I'm lucky to get the opportunity again because that memory is engrained. It could have been so different for us and our sport. The highlight and lowlight was playing the semifinal."
"To lose in a shootout was tough, especially the thought of having to back up in a bronze medal playoff," Whitelock added. "It was bittersweet because no one expected us to be in that top four, or drawing [at the end of regulation time] with Holland. People say it's one of the best games they've seen - and it's probably the best we've played - but it's good to know a number of us have been to that level."
The travesty
Bruce Biddle, Cycling, road race, Munich 1972
How is it possible to come third at an Olympics, yet not feature on the medal table? It might best be termed 'the Biddle riddle'.
He was pipped into fourth by the width of Spaniard Jaime Huelamo's wheel after joining a breakaway in the 200km haul across southern Bavaria. Huelamo was later disqualified for doping.
The bitter pill for Biddle to swallow is that he presented himself for testing after the race, but was told his presence was not required. Because he was never tested, Games and cycling authorities refused to award him the bronze.
The International Olympic Committee ignored Biddle's claims. In Our Olympic Century, sports historian Joseph Romanos writes of the last effort to honour Biddle in 2002 when IOC president Jacques Rogge visited New Zealand.
The late John Davies, 1964 1500m bronze medallist and then New Zealand Olympic Committee president, presented Rogge with a Biddle dossier which included affidavits from the 1972 New Zealand cycling team manager and chef de mission.
Months later, the IOC advised nothing could be done because the race was organised by the International Cycling Union, who refused to budge.
Regardless, Biddle says the 1972 Olympic race was pivotal to his future.
"I was suddenly desirable as a professional. After the Olympics, I came back to Italy, spent one more year as an amateur, then made the switch. Various attempts have been made to get me that bronze but the best thing was that it gave me a career.
"If I'd come third in the actual race, it would've been the highlight of my career," he told the Herald on Sunday from his Tuscan home on the 40th anniversary. "The irony is the Spaniard [Huelamo] actually did a lot of the work in the front of that breakaway, whereas the Australian [silver medallist] Clyde Sefton . . . well, he did less."
A New Zealand cyclist finally claimed an Olympic medal 20 years later with Gary Anderson's bronze in the individual pursuit at Barcelona.
The upset
Nigel Atherfold, Andy Hay (Cox), Greg Johnston, George Keys, Dave Rodger, Mike Stanley, Andrew Stevenson, Chris White, Roger Parsons-White, Rowing, Eight, LA 1984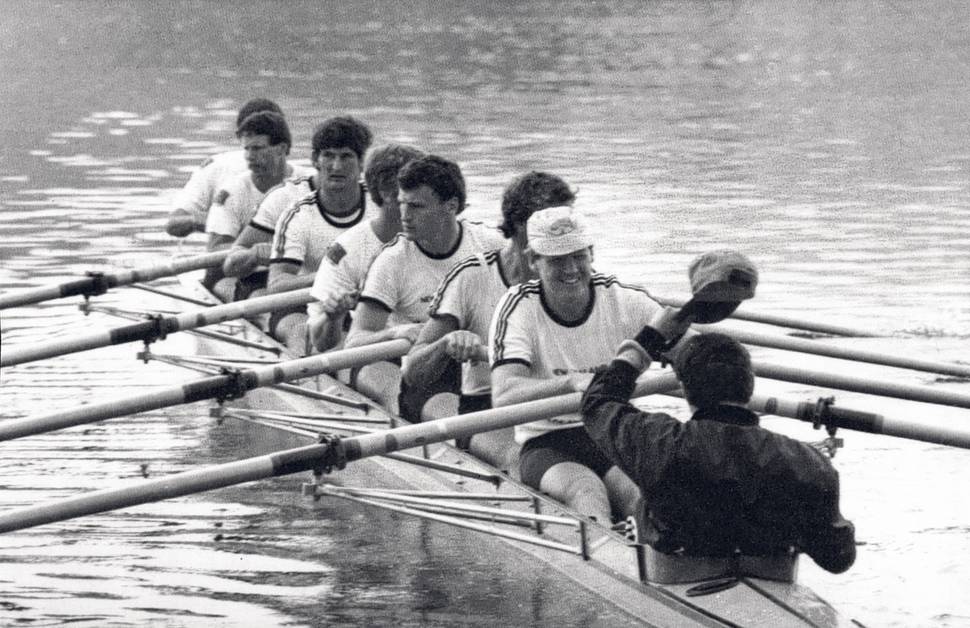 The eight were favourites as double world champions who had also defeated nations from the Eastern bloc boycott. Mike Stanley, the incumbent New Zealand Olympic Committee president, was stroke of the crew as they lined up to emulate their 1972 forebears at Lake Casitas. Their dreams unravelled, a process accentuated by the filming of their campaign for a documentary.
"It was devastating, surreal and numbing," Stanley said. "We haven't spoken about it in any great depth since. We all probably have theories but none can be used as an excuse.
"The stroke has a higher level of responsibility, so I certainly wear some of that. I call it the leather medal because you beat yourself with it for a long time, most of your life probably."
A random draw system saw the Kiwis in lane one rather than the middle lanes, despite winning their heat. They were alongside the silver medallist Americans who raced next to eventual champions Canada.
"Today we wouldn't be in that position," Stanley said. "We tended to dominate the second half of our races. We were getting into a reasonable position by the 1000m mark, but when we went to move, the boat didn't respond.
"I don't think the film crew had an impact. Others might have viewed that as us getting ahead of ourselves, but it wasn't of our making. It didn't affect how we trained. We knew the Americans had broken the world's best time at Lucerne that year, but our stop watch work appeared good.
"I remember that video fading off to the side of the screen at the end, which seemed appropriate. At the time, I was disappointed. A precious moment escaped so quickly. For many of us, that was our only shot at a medal after New Zealand boycotted Moscow [in 1980]. Still, going to the Olympics was a risk worth taking. There's never any shame in having passion. It gave me a perspective on life."
The repeat
Val Young, Athletics, shot put, Rome 1960 and Tokyo 1964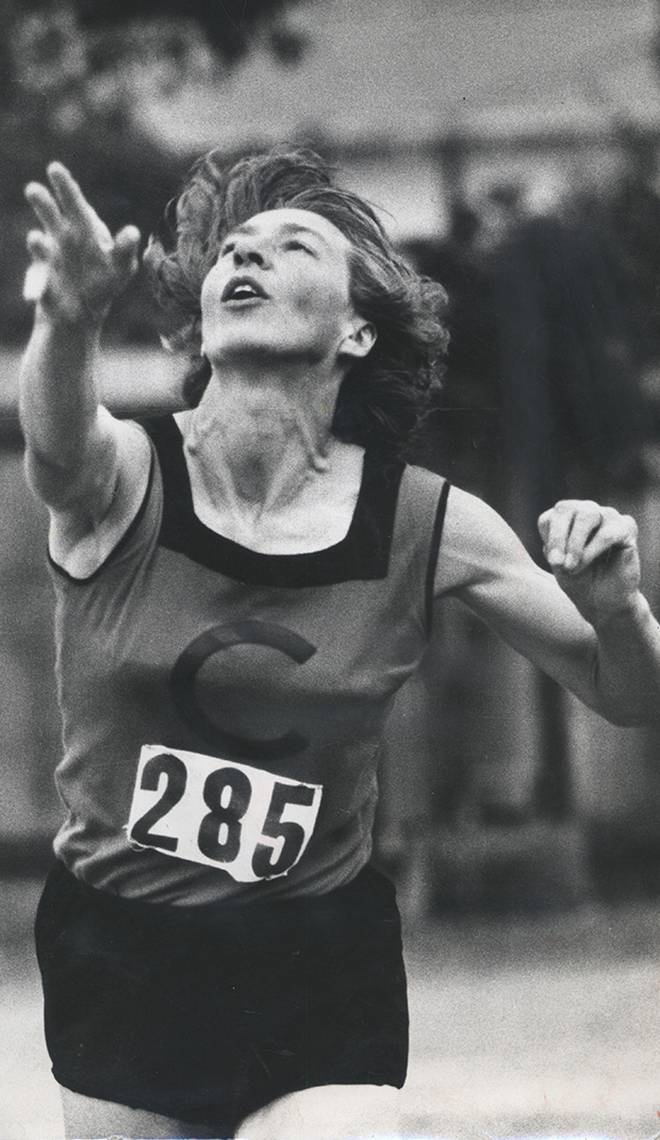 Young is one of three New Zealanders, alongside distance runner Billy Savidan (Los Angeles 1932) and speed skater Mike McMillen (1992 Albertville), to finish fourth twice at the Olympics.
Her Tokyo Games effort of 17.26m was a national record for 38 years before Valerie Adams beat it, and she won a New Zealand-record five gold medals at the Commonwealth Games (three shot put, two discus).
However, she never triumphed over Russian Tamara Press at the latter two of her three Olympics.
"Tamara was always supreme. Unfortunately she dropped out around 1966," Young said.
The retirement of Press, alongside her sister Irina, coincided with the announcement that gender testing would become mandatory, starting with the 1966 European Championships in Budapest.
The Soviets cited the reason behind their exit as a return home to care for their ailing mother. They never competed again.
Young finished 3cm off bronze at Rome behind Press, East German Johanna Lüttge and American Earlene Brown. At Tokyo, she was 19cm behind Press, East German Renate Culmberger and Soviet Galina Zybina.
"I didn't really have any competition until the Games, because we didn't go overseas.
"I loved sport and competing, and because I had a Latvian-born coach [Valdy Briedis], he brought East European training methods. That advanced us a bit more than other throwers.
"He'd know exactly what was going on in Germany and Russia [The Soviet Union], probably from what he read in magazines. He knew what my competitors had done, so I was primed up and knew what to expect."
At Rome, Young's competition spanned the two gold medals won by Murray Halberg and Peter Snell. She can be seen on the telecast skipping along in her black kit, willing Halberg to victory down the home straight.
The 78-year-old Cantabrian will be offering similar support for the class of 2016.
"I'll certainly be watching the throwers and especially pole vaulter Eliza McCartney. They all look amazing."
The redemption
Nathan Cohen, Rowing, double sculls, Beijing 2008
Cohen's chances of a Games medal appeared guaranteed heading to Beijing. Sydney Olympic champion Rob Waddell had joined him in the double sculls and they had secured victories over key opposition in the two World Cups.
Their stocks took a dip when they finished third in their Olympic semifinal. That compounded as they laboured at the back of the field for the first 1500m in the final. They missed the podium by 1.69s, finishing behind Australia, Estonia and Britain.
Cohen had to wait four more years to experience Olympic glory with Joseph Sullivan at Dorney Lake near London. In earning New Zealand's first gold in the men's double sculls, he also exorcised any doubts about his ability.
He and Sullivan were double world champions, including a 0.06s victory in Slovenia the previous year.
However, at London, the way they scythed through the field from last at the 500m mark to the ultimate prize in oarsmanship was the perfect execution of high performance sport. Thousands of kilometres eked out on Lake Karapiro were transformed into
two golden discs.
"Coming from behind made us fight hard," Cohen said at the time. "We've never had the privilege of getting out in front because we're one of the smaller crews. But we had a toughness and belief in each other that we would never give up. I almost enjoyed those last three to four strokes."
Cohen also used the forum to pay tribute to Waddell, whose Sydney triumph inspired him to row.
"I'm a massive sports follower so to see him make that move with 500m to go in Sydney ... I just thought that was the coolest thing.
"It's surreal to think 12 years later the same thing's happened. We probably didn't do it in quite the same style but we got there and that's all that matters."
The transition from devastation to delirium was complete.