Here's a quote from Dr Willie Stewart, a neuropathologist from the University of Glasgow, that should be echoing off the walls of every rugby administration in the world.
"It shouldn't take 14 years [since a coroner ruled WBA striker Jeff Astle died as a result of industrial disease due to playing football] to answer the question: Does participation in football alter your risk of dementia?" he said. "That could be answered in a year or two. Football has to step up and use a fraction of the vast sums of money they have to answer the question."
Replace football with rugby and the question remains the same. Why, with rugby's vast resources and the ever-growing suite of literature and research into the topic, has World Rugby not fronted the question: does playing rugby increase your chances of developing dementia?
SPECIAL REPORT: The Longest Goodbye - Rugby and dementia
A clearly frustrated Dr Stewart was talking to London's Daily Telegraph, which this week launched a campaign against "Football's silent shame".
It calls football's failure to act on the links between the sport and dementia a "conspiracy". It is emotive language but one I've discovered has become easier to believe.
"We have teams in the 1950s and 1960s where five or six of the players have developed dementia," Stewart continued. "One player perhaps would be in the odds but when you see that in team after team you really have to start wondering... There is also a duty of care to current and former players."
In March, the Herald ran a series on articles on potential links between rugby and dementia in several former rugby heroes. At least five players in the Taranaki Ranfurly Shield team of 1964 are suffering or suffered from dementia. We talked to four of the families of the afflicted, all of whom pointed to serious, multiple concussions suffered during the careers of their loved ones.
We highlighted the similar plight of the 1967 All Black tourists to Great Britain, where four players are either living with dementia or, in the case of Mac Herewini, died in the grips of the disease. These players included the legendary Waka Nathan.
The families of several other players came forward, including those of All Blacks Greg Rowlands, who developed early-onset Alzheimer's in his 50s, and Geoff Old, who has been diagnosed with chronic traumatic encephalothapy symptoms and admits to being scared about where he's heading.
The series was unscientific and we are in no position to pin their dementia on head knocks when their could be other factors at play, however renowned biostatistician Thomas Lumley estimated the odds of five players from any team developing dementia could be as high as 3 in 100,000.
New Zealand Rugby's response was for CEO Steve Tew to say their obligation was to current players and that "it is a complicated issue and even the highly skilled and trained medical professionals can not give you a definitive answer on a whole load of really important questions".
Really, the crucial part of this, as Dr Stewart so inconveniently puts it, is whether you actually want to find definitive answers; whether you actively try to collate an irrefutable data-set, or whether you want to massage the numbers you've got to tell you want you want to hear.
If you do want to know, Dr Stewart insists, it can be done.
If not, rugby can continue to go from collision to collision, burying their collective heads in the sand, privately bagging bothersome stories that don't fit their narrative and publicly planting stories about what a great job they're doing on concussion...
Too bad about the players of the past - not their problem anymore.
SPORTS SHAREMARKET



I'm buying... Broke
Had the opportunity to talk to Kiwis legend Mark Graham and his son Luke, who produced this movie. It's a tale that should resonate with retired sportsmen as much as it entertains.
I'm selling... Steven Adams' gentlemen's mustache styling wax*
Two-pronged honesty call. One, I can't grow a moustache worth waxing. Two, I accidentally purchased this with a work credit card, not a personal one, so you, the reader, have an opportunity to win this wonderful Herald prize pack. We'll also throw in a barely used bottle of anti-oxidant pills.
* To win this magnificent prize pack email sportrac@nzherald.co.nz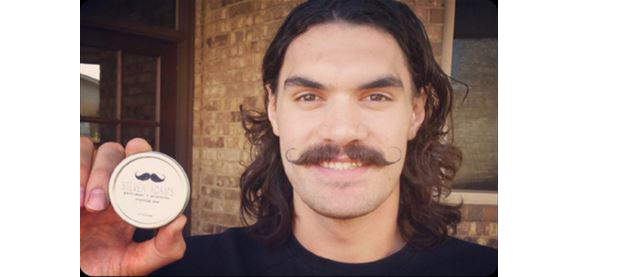 I'M READING ...
Nice first-person piece here about a guy who kayaked from Cuba to the US without any training, courtesy of Deadspin.

MY LAST $10
I have breathing room... Exhale. But not as much breathing room as this anonymous Papatoetoe welder, whose audacious multi defies belief.
Last week: A crazy hunch told me the Chiefs would be exposed in Sydney and the Blues would push the Crusaders but ultimately lose. It was a lucrative, $58.50 kind of hunch.
This week: In the absence of any decent rugby odds, we'll look at a simple AFL double. North Melbourne and Adelaide to beat Richmond and St Kilda respectively. That should return $17.40. A word of warning, Richmond has ruined one of these for me before.
Total spent: $160 Total collected: $227.85