In episode three of She's Got Game, Rebecca Scown talks about attempting what has never been done by a Kiwi rower before - winning two medals in two boats at one Olympics.
Rowing is a sport that has had some of this country's greatest Olympic triumphs, but not even the most famous names have done what Rebecca Scown is attempting to do.
The London Olympic bronze medallist is embarking on an ambitious programme Rio, as she and her partner in the women's pair, Genevieve Behrent, seek to become the first Kiwi rowers to medal in two events at the same Games. Scown and Behrent also form part of the women's eight crew.
For a while there, Scown wondered if she'd get to Rio at all.
After spending the majority of her career in the pair - the boat in which she and Juliette Drysdale (nee Haigh) won two world titles and Olympic bronze - Scown was last year dropped from the pair and placed in the eight. It was a move she greeted with trepidation, having rated the eight only an outside chance of qualifying for the Games.
"It was hugely risky and I knew it was going to be a difficult challenge," Scown said.
Not only did that eight qualify, it's become a genuine medal prospect.
The new challenge also helped reinvigorate Scown, who earned re-selection in the pair after teaming up with Behrent earlier this year, replacing their eight crewmates Kerri Gowler and Grace Prendegast in the smaller boat.
In episode three of She's Got Game, Scown tells us about her battle to win back her spot in the pair, and how she plans to tackle the dual challenge in Rio.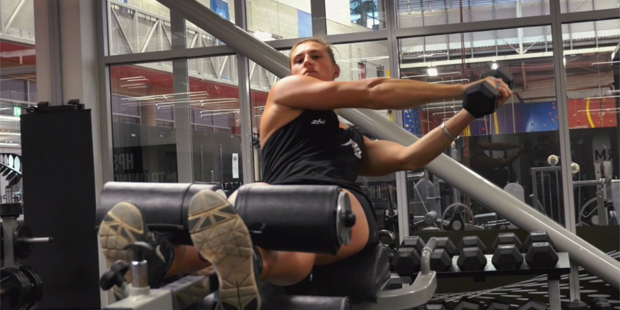 Molly Meech trains ahead of Rio.
Also this week, we join the Olympic 49er FX crew of Alex Maloney and Molly Meech in the gym, in what is sure to challenge perceptions that sailing isn't a physical sport.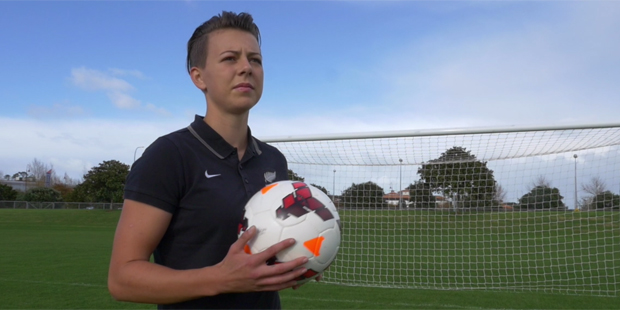 Meikayla Moore is aiming for a shot at Rio.
And finally, we talk to two athletes still chasing Olympic selection - Football Ferns' defender Meikayla Moore and weightlifter Tracey Lambrechs - and find out how they are dealing with the pressure as crunch time looms.
In case you missed it: Watch episode 2
On this week's episode of She's Got Game, NZ Rugby chairman Brent Impey fronts for the first time to explain why rugby must promote women in governance roles.