Richie McCaw has completed the Godzone adventure race in the South Island.
The two-time World Cup winning captain and his Cure Kids team finished the race in 20th place after more than five days of racing.
They launched their kayaks at Totaranui in the Abel Tasman National Park early this morning as they entered the last stage of the demanding race - a final 35km sea kayak to Kaiteriteri Beach.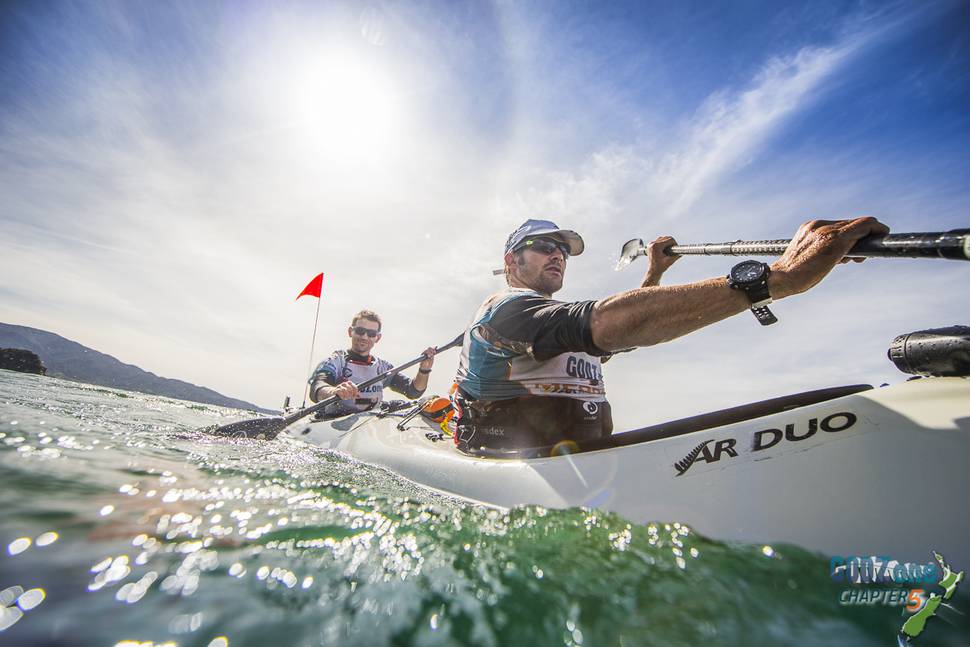 Twenty teams have now finished the 530km course.
"Pretty jaded to be honest. Pretty keen to reach the finish line but I'll be keen for a wee sleep this afternoon," McCaw told Radio Sport's Kent Johns on The Vox.
"Pretty happy to make it around the course. When you try something like that, there's the risk of not being able to live up to it but we got there."
The former All Blacks skipper said the team managed around 10 hours sleep during the five days.
"There was times when you thinking 'how the hell am I going to carry on?'.
"It's amazing what the body will take and that's what it's all about."
Listen to Richie McCaw talk to Radio Sport's Kent Johns

McCaw, who played 148 tests for the All Blacks, said it didn't really compare to playing rugby.
"Yesterday after 24 hours of tramping the old bottoms of your feet weren't in pretty good shape and then you get straight onto a bike for another 10 hours. That can be a pretty mammoth thing that if you don't get your head around properly, it can break you," he said.
McCaw said the team enjoyed a pie and a Coke last night after travelling past a dairy that was still open.
"I'm pretty sick of muesli bars I must say."
"When you've been racing around for that many days, normally you wouldn't be crave that thing, but that's the tucker you crave."
Local team, Motueka, arrived at the finish line just on 11pm last night to a rousing welcome. Over 300 people gathered on the beach to cheer them in after four days, nine hours and 58 minutes out on course. Team captain Brent Steinmetz said it was overwhelming to see so much support.
"Paddling around the point into Kaiteriteri Bay we wondered what else was going on at the beach because we could see crowds and lights and hear the noise but didn't think it was for us. It was amazing."