New manuka honey hits market; NZ should protect honey like champagne to reap $1b potential.
New Zealand manuka honey must be put on the same pedestal as champagne and scotch whiskey before counterfeiters and mimics ruin a potential $1 billion industry.
So says Adam Boot, international brand manager of Puriti honey – a new, high-spec, top-end manuka honey designed to defeat counterfeiters and the imitators trying to cash in on New Zealand's success.
Manuka honey is prized, including by many celebrities like tennis champion Novak Djokovic, the Duchess of Cambridge, Kate Middleton and Kourtney Kardashian, for its alleged healing properties – particularly when applied to skin or wounds.
Puriti, to be launched this month, is producing a range its makers say will shake up the New Zealand and international manuka honey market – with 250gm jars ranging from $30 to $1500 and with quality standards and anti-fraud protection measures not previously seen within the industry.
But Boot says while Puriti is "raising the bar" as far as ensuring New Zealand's manuka honey is not usurped by other people and countries, the industry and government need to take longer-reaching and more permanent action.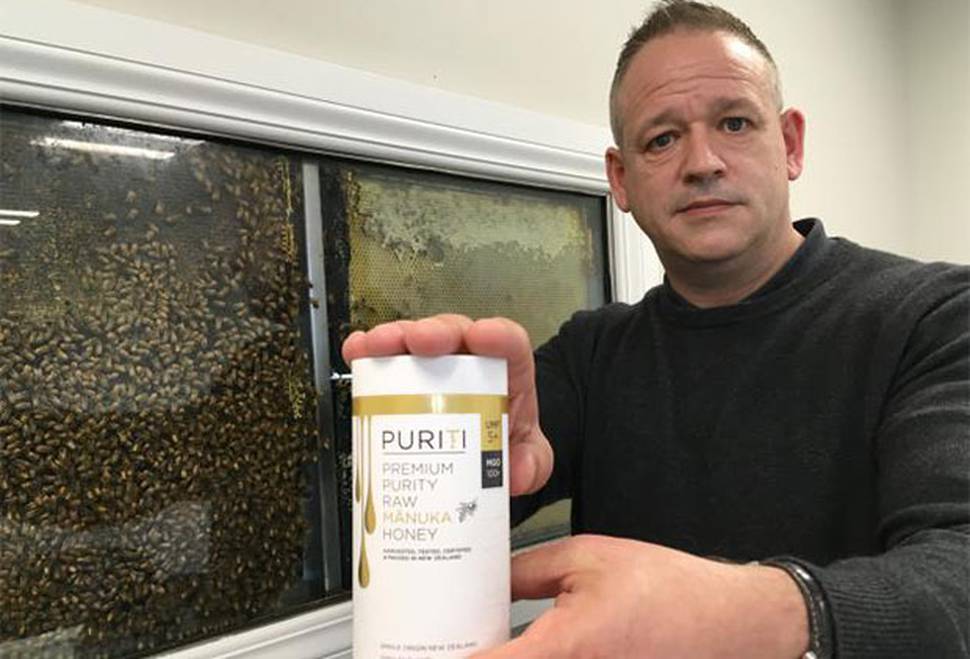 "It took scotch whiskey and champagne producers decades before they managed to firm their position legally [trademarking those products as only from the relevant regions in Scotland and France]," says Boot. "They fought incredibly hard and consistently to defend their name and challenged anyone who tried to ride on their success."
The New Zealand manuka honey export market was valued at $180m currently but the government had estimated it could be a $1 billion industry, Boot says.
"To do that, we need a united industry and government approach, plus consistency of standards and grading systems – and we don't at present," he says.
The Ministry of Primary Industries late last year unveiled the Manuka Honey Science Definition to officially lay down rigorous standards governing what is and isn't manuka honey. But those standards can be circumvented by honey exported as bulk and Boot says: "That means we are facing not just fake manuka but doctored and adulterated manuka – the bulk honey is delivered overseas to someone who doesn't have to conform to the MPI standard.
"So, for example, you can go to a UK store and find a jar of honey that says it is manuka but actually has a bit of Bulgarian honey, a bit of Czech honey and a bit of manuka. That's why there have been media reports from the UK where it is often stated that only 1700 tonnes of real manuka honey is produced – so how come there are 10,000 tonnes sold?"
Such opportunism is why prestigious UK grocer Fortnum & Mason pulled some New Zealand-made honey off their shelves last year, sparking media coverage that the expensive honey consumers were buying might not be the real thing.
It is also why Puriti has applied a vast range of security measures to its jars (previous manuka honey jars could easily be copied) and taken the manuka honey testing process to higher standards than even the MPI's.
"We wanted to raise the bar again and make our own testing harder to pass. What we do is not legally required but it speaks volumes to all Manuka honey lovers that they are getting the real deal, guaranteed, certified testing beyond the toughest legislative requirements."
Most of New Zealand's honey jars are almost identical, he says, making it easier for counterfeiters to copy the product's packaging while inserting non-manuka honey.
Consumers could spot Puriti jars easily on the shelves, protected by 11 built-in security measures, including anti-tampering, with each jar laser-etched with a keyword or reference unique to every production batch.
"We think this will help re-ignite the demand for pure New Zealand manuka honey as it gives certainty and surety to customers, de-mystifying it," he says.
However, the New Zealand industry was also facing challenges from other countries, principally Australia. Our near neighbours have 160 different species of tea-tree which Boot says were previously known as "jelly bush".
"Now the Australians have decided to re-name their jelly bush honey and call it manuka, trying to ride on our coat tails. The problem is that we have basically only one species of tea-tree (manuka) and the chemical and DNA properties of what makes manuka honey comes from that – and that is what the MPI and our more rigorous tests are based on.
"We have even found that, if you move a manuka tree from one part of the North Island to another, it changes the strength and qualities of the honey. It is not as simple as taking seedlings from New Zealand and re-planting in another country – that does not qualify as manuka honey either.
"Real manuka honey is a product of New Zealand land evolving over millennia, the soil, climate, and how the tree interacts symbiotically with the bees and how they react to the nectar."
Which was why, he says, the industry and government need to align further to take manuka honey into champagne and scotch whiskey territory and not just be satisfied with smaller, short-term gain.