After a destination with rich history, diverse culture, lovely people, fantastic food and jaw-dropping scenery? Taiwan, the Heart of Asia, has something for everyone .
If you're the sort of traveller who likes to experience a little of everything, you won't be bored for a second in Taiwan.
This beautiful island off the southwestern coast of China may be small but it packs a lot in - including 23 million people, golden beaches, verdant forests teeming with wildlife, vertiginous mountains, steaming hot springs in natural settings, and vibrant cities pulsing with art and culture, temples, exquisite food, world-class shopping and exciting nightlife. Thrill-seekers can get their fill of activities -- such as cycling, surfing and hiking -- while history buffs could spend weeks revisiting Taiwan's fascinating past.
And New Zealand has a special link with this tiny country halfway around the world -- it is believed that the indigenous people of Taiwan and Maori are genetically connected, making Taiwan the ancestral land of many Kiwis.
One of the most appealing aspects of a journey through this special place is that the distances between its major cities are manageable via car or public transport -- in fact, it takes less than four hours to drive from the northern capital of Taipei to the southernmost city of Kaohsiung.
Taipei may be home to 2.7 million people but it moves at a gentle pace, making it an easy place to explore over a few days. For a bird's eye view of the city and its surrounds, begin your stay with a visit to the observation decks on either the 89th or 91st floor of the iconic Taipei 101 tower. One of the tallest buildings in the world, the tower dominates the cityscape with its striking design reminiscent of a stalk of bamboo.
You'll find Taichung City less than an hour south of the capital. Famous for its thriving cultural scene, pleasant climate, historic sites and great food, Taichung is one of the access points for the country's lush interior. Active travellers will enjoy the hiking trails at the Dakeng Scenic Area, a half hour from the city, and the lovely scenery along the 12km Dongfeng Bicycle Greenway, the first bicycle lane in Taiwan to be converted from an abandoned train line.
The country's oldest city, Tainan, should be the next stop on your tour of Taiwan.
Established by the Dutch East India Company as Fort Zeelandia during the period of Dutch rule from 1624 to 1662, Tainan's rich history can be explored at Anping House, a former Dutch fortress that now serves as a park and museum showcasing important historical events of the Dutch colonisation era, and at the country's first Confucius Temple, which was built in 1665. In fact, Tainan is regarded as one of Taiwan's cultural capitals thanks to its many Taoist and Buddhist temples and historic churches, and its unique cuisines and traditions.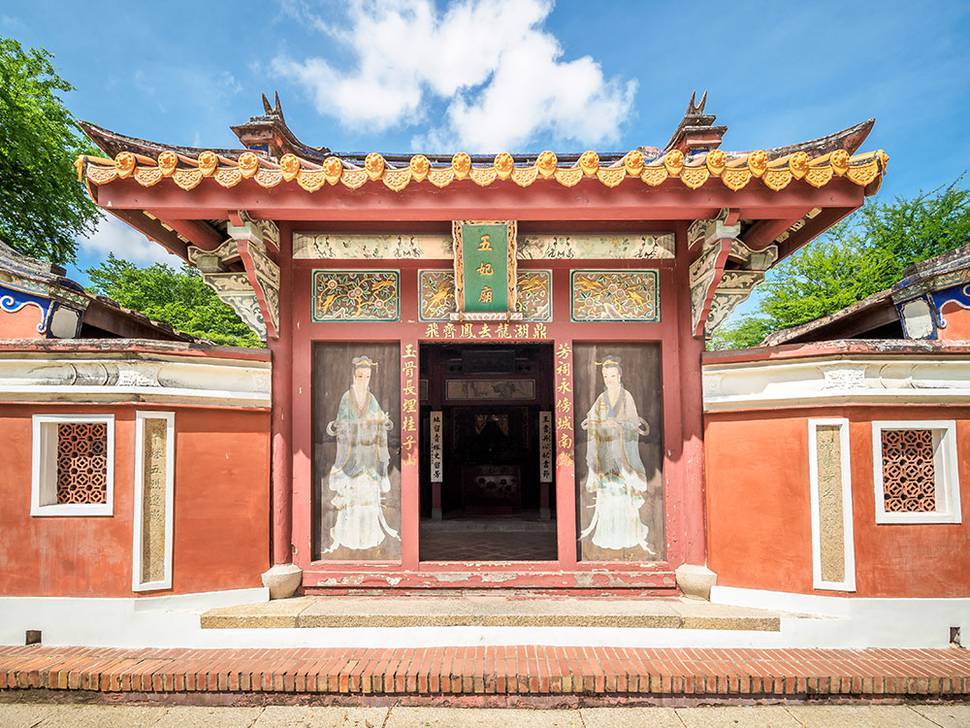 In the southwestern corner of the country, Kaohsiung is a recently new city in comparison to Tainan, developing quickly once it came under Chinese Nationalist administration in 1945. The city has been experiencing a post-industrial renaissance of late, with a burgeoning arts and culture scene, trendy restaurants and cafes and a buzzing nightlife.
Be sure to check out the Pier-2 Art Center, a reimagined colonial-era pier on the waterfront which features all manner of interesting sculptures and art installations to admire as well as a miniature vintage train, old locomotives, live entertainment and 25 retro warehouses from the 1970s which have been converted into unique boutiques, galleries and eateries.
On the northeastern coast of the island is Hualien City, three hours from Taipei, which is home to Taiwan's largest population of indigenous people and the perfect place to access the famous Taroko National Park. Home to the Taroko Gorge, must-see areas of this world-famous park include the Yanzikou (Swallow Grotto) Trail, the spectacular 21km-long, 800m high Qingshui Cliff and the Changchun (Eternal Spring) Shrine which commemorates the more than 200 military veterans who died during the construction of the Central Cross-Island Highway in the late 1950s.

From top to bottom, Taiwan and its many riches is guaranteed to capture your heart. Find out more at Eng.taiwan.net.tw