Cruising the highways of the United States on two wheels is a dream come true for Kiwi friends.
It's a bit like having an alter-ego, Superman-style.
Just as the fictional character of comic book and movie fame, Daily Planet reporter Clark Kent morphs into the super-hero Superman, so two Auckland friends, both pillars of their respective communities, take on a different persona after hours – as leather-clad bikers.
Businessman Stephen Theobald, owner of real estate firm Harcourts Kumeu and Harry Hillebrand, a respected GP in the small north-west Auckland community of Waimauku, both have a passion for two-wheels and the road.
Most years the pair ditch their suits and ties to fire up their Harley Davidsons and hit the highways of the United States, powering tens of thousands of miles to chase their dream.
Although Hillebrand has not gone this year, Theobald has; the 62-year-old is now in the US with his wife Debbie (who also sells real estate from the Harcourts office) riding passenger at the Daytona Beach Bike Week in Florida, an event that attracts up to 500,000 bikies every year.
Their story has come to light as Brand USA - the official destination marketing organisation for the USA- is promoting bike tours and sporting trips to the US as a holiday option for Kiwis looking for something a little different in tourism experiences.

The US has some of the most highly regarded motorcycle riding routes in the world – and for sports-mad Kiwis there is also a long list of major sporting events to make a trip there worthwhile.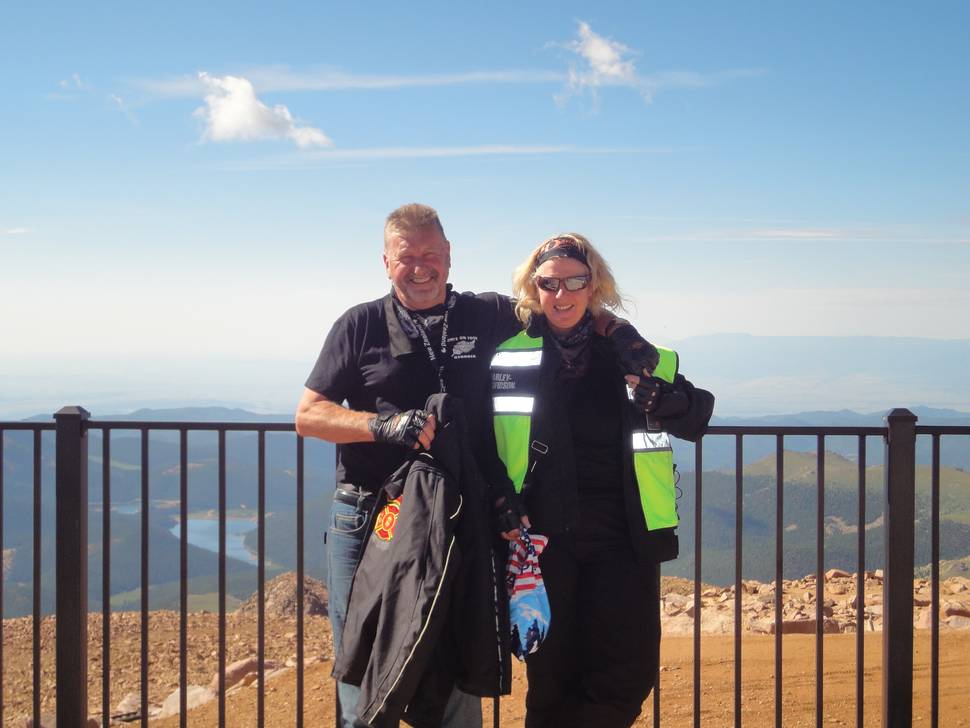 Theobald says he is "blown away" by thinking not only of the huge miles he's put in in the seven bike tours he's made to the US, but the people he's met and the places he's seen.
"We talk about New Zealand being beautiful," he says. "But there are some amazing places to see in the US too like the Grand Canyon. I reckon I've covered 40,000 miles in total - their interstate roads are great for cruising, big long straights and they all go one way.
"Americans make you feel very welcome and over the years we have made many firm friends with whom we stay in contact; we have a number plate for every state we've been to – I think we've been to every one of the 50 states except for Alaska," he says.
Theobald says it is not just the riding he and Debbie remember, but the serendipities of being in America.
"We've been to Dealey Plaza in Dallas (the spot where President Kennedy was assassinated in 1963), I've stood at the very spot at the Lincoln Memorial in Washington DC where Martin Luther King Jr made his famous 'I have a dream' speech in 1963 and been to (Elvis Presley's home) Gracelands in Tennessee.
"For people of my age these things are big stuff," he says.
Theobald is one of five brothers and motorcycles have been in his blood since his childhood days living near Dargaville. But it was after his father moved the family to Auckland that his passion for two-wheels really took hold.
"We used to go to speedway at Western Springs a lot," he says. "Those were the days when Kiwi riders like Ivan Mauger and Barry Briggs were racing and doing well (both were multiple world champions) and it seemed so exciting."
Although Theobald stopped riding for a few years while bringing up a family he has returned to biking "because it's part of you and you go back to the things you enjoyed in the same way you listen to the same music you did as a teenager."
These days he has three Harley Davidsons in his garage although when in the US he prefers to hire the machines rather than ship his own over.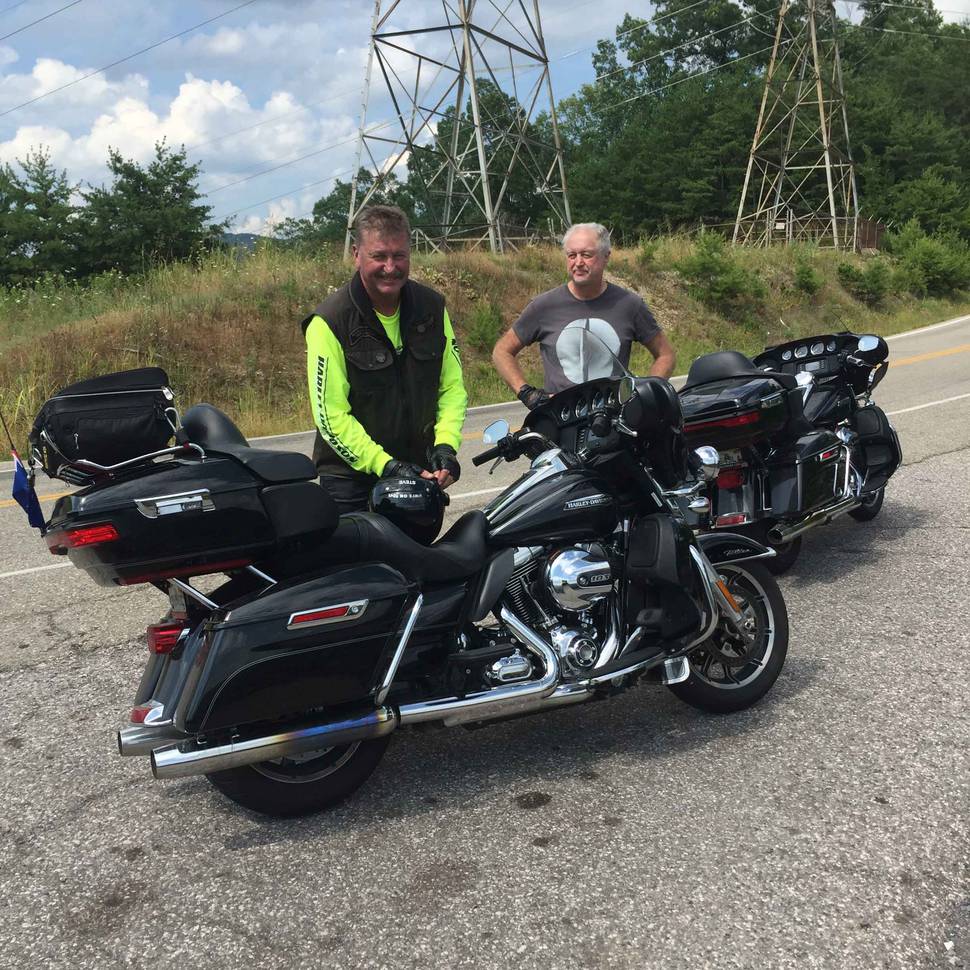 Hillebrand was in Alaska last year, but says one of his most memorable trips was his first several years ago when he rode coast to coast – covering almost 3,000 miles from Los Angeles in California to Miami in Florida.
"I love everything about the riding but especially being in the outdoors and touring places like their national parks. That's my passion."
Among the motorcycle trips on offer across America are routes like the Tail of the Dragon in Tennessee, the Twisted Sisters in Texas, the Beartooth Highway in Virginia and North Carolina, the Pacific Coast Highway in California and the Skyline Drive in Georgia.
The Daytona event the Theobalds are at is one of a number of notable rallies held in the US every year. Others include the Sturgis Motorcycle Rally, the Republic of Texas Biker Rally and the Laconia Motorcycle Week – along with a myriad of smaller regional events.
But for sports lovers in general, the US offers many major international events to go and watch from the US Masters golf (the 2018 version tees off next week so maybe now is the time to plan for next year), the Kentucky Derby and, for motor racing fans, the iconic Indianapolis 500.