Handshake agreements don't always come to fruition, especially in the cut-throat world of professional coaching.
In John Plumtree's case, turning down the All Blacks to pursue the Hurricanes head coach role now feels justified.
When Wayne Smith departed the All Blacks last year, Plumtree was shoulder-tapped to apply alongside Scott McLeod, the then Highlanders assistant, for the defence brief.
Under Plumtree's guidance, the Hurricanes stonewalled their way to a maiden title in 2016 – not conceding a try in three straight home playoff games.
He was, therefore, a strong candidate.
Smith's successor was only ever a two-horse race. Plumtree considered but then declined the approach, leaving McLeod's appointment to be rubberstamped ahead of the Rugby Championship.
From a coaching perspective so much of cracking the All Blacks comes down to timing and relationships.
Having grown up in Hawera, Taranaki, coached Wellington and waited the best part of a decade to take the reins at the Hurricanes, Plumtree wasn't about to walk away from a dream role.
"Now it feels good. I didn't feel it was the right time for me to go into the All Blacks. That could happen in the future – hopefully, I'll get an opportunity. But being with the Hurricanes right now is what is really important to me so I followed that gut feeling.
"There's a lot of time away from home when you're with the All Blacks management. I feel like I want to be around for my family but that might change a bit in the future."
Ironically, Plumtree may have to give up masterminding the Hurricanes defence when Boyd moves on to Northampton next year.
The head coach role is all-encompassing, and to do it justice someone else may be recruited to handle the specialist portfolio.
Jason Holland has signed on with Plumtree for the next three years in a broadened assistant role which includes overseeing the attack, while at present Richard Watt and Dan Cron combine for set-piece duties.
"It's something I'm going to have to think about over the next few months, how I spread myself amongst the group and whether I do defence.
"I still think I will do a lot of on-field coaching because I don't want to change who I am and what I enjoy. It's just making sure we don't neglect other areas."
With a coach of Plumtree's experience already ensconced, the Hurricanes never went to market.
Continuity is the approach. And so the long-held handshake agreement between Boyd and Plumtree for the latter to take over will be honoured as it was envisioned.
"That was something discussed but we didn't know how it was going to go. We had to be successful and the players had to enjoy what we brought to the party. I don't take anything for granted coaching at this level it can be a real rollercoaster. My focus has just been to work hard and enjoy my role."
It helps, too, Plumtree has the support of senior All Blacks and the first genuinely aligned playing group at the Hurricanes. At this level talent alone is not enough.
"Luckily things have been good and I feel I do have good relationships in the Hurricanes. I'm looking forward to the next three years."
Plumtree had designs on the leading the Hurricanes as far back as 2006 when he coached Wellington and Colin Cooper had the Hurricanes. But it has been a long road to reach this point.
Plumtree's family has trekked with him from Wales to New Zealand, South Africa and Ireland. His three boys are now settled in the capital – one an apprentice electrician, one at Victoria University and the youngest at Scots College.
They all now consider themselves Wellingtonians.
Through his extensive travels Plumtree soaked up experiences. The 52-year-old won two Currie Cup titles with the Sharks; lost a Super Rugby final against the Bulls as an assistant, lost a semifinal as head coach to the Chiefs and won and lost a final with the Hurricanes alongside Boyd.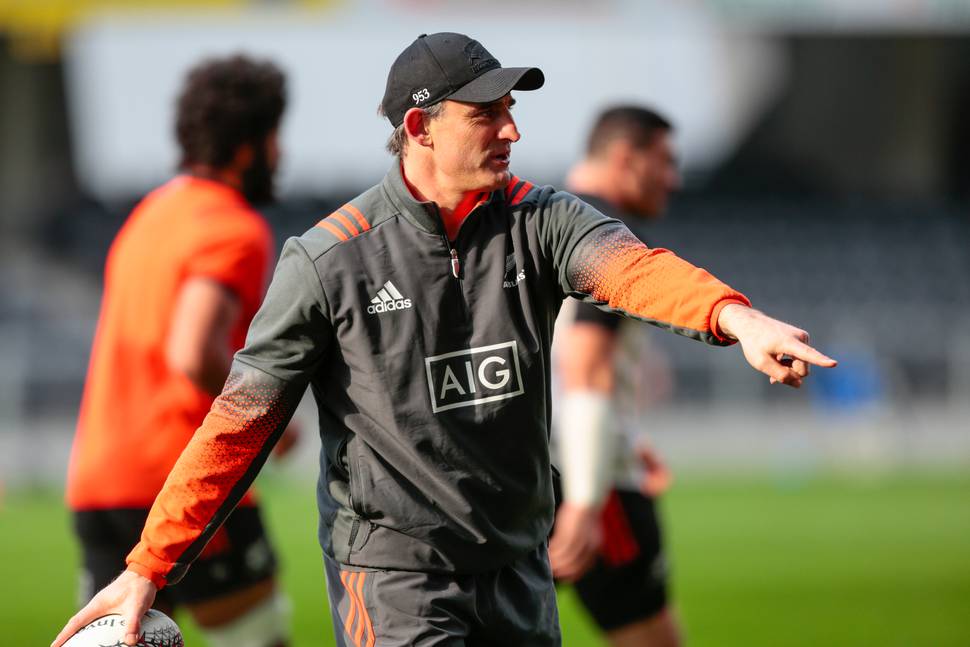 "It's been a bit of a mixed bag. It does feel like I've been there done that with most things because I've been around for a fair while. I've lost finals that we should have won. That's probably been the worst thing in my career but I've always been very proud to take teams to the top in those arenas. Hopefully over the next few years we'll see more wins than losses.
"If I don't do it now I'll never be ready. I'm still motivated and hungry to achieve. I've got a massive desire to continue the work that's already been done here."