Andy Farrell believes the introduction of Six Nations bonus points this season will boost the British and Irish Lions' hopes of defeating the All Blacks for the first time since 1971.
Farrell, the defence coach for the 10-match tour in June and July next year, says bonus points will encourage teams to be more attacking.
Last month, the Six Nations confirmed that a new scoring system would be trialled for the next three years - four points for a win, with an extra point for scoring four tries or more.
Losing teams will also claim a point, if the margin of their defeat is seven points or fewer.
The championship starts on February 4. A similar system has been in place in the southern hemisphere's international competitions since the Tri­-­Nations was launched in 1996.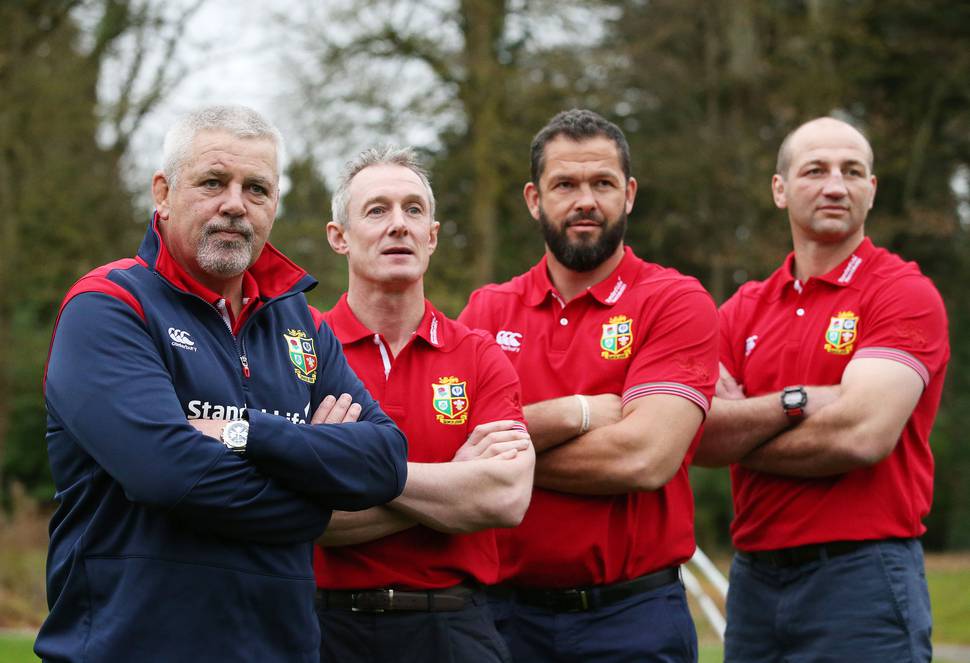 Farrell, who already has two ­defeats of the All Blacks on his coaching CV, with Ireland in ­Chicago in November and with England in 2012, claims the move will prove a significant step forward in developing the attacking mindset of the Lions.
"We have been in front against them [New Zealand] with teams I have been involved with and they are masters at the comeback, staying calm and being clinical," he said.
"The way to score that ­bonus-point try is exactly like that - staying calm, being clinical, not being frantic, and going about your job as you should do,rather than ­being too emotional.
"It will create excitement as it goes. You'll know what you need to do along the way, but you still won't get away from the fact that you need to win.
"It is good for us, because we want to play a good attacking style of rugby in Ireland. We have shown that with the tries we have scored of late.
"I believe it is going to be good for us, but everyone knows that you have to score points against New Zealand."
But Farrell's over-riding priority, as it was when Ireland recorded an historic 40-29 victory last month and in his former role as England defence coach under Stuart Lancaster, will be to stop the All Blacks from scoring points.
Farrell ­estimates that any side hoping to defeat New Zealand will have to score at least 28 points and recent history suggests the target will probably have to be significantly higher even than that.
In this year's Rugby Championship, Steve Hansen's side scored 262 points in six matches, at an ­average of more than 43 points per game.
"They are pretty good at scoring point themselves," said Farrell. "It is my job to keep it as low as possible.
"Everyone talks about 24-28 [points]. I said to the boys in Chicago, 'You need to score 28 to 30 points against them, because they are very clinical'.
"We managed to score 40 and five tries, which was a dream. That was pretty special."
Ireland appeared to frustrate New Zealand by limiting their counter-attacking opportunities, but Farrell insists he does not possess the blueprint to defeating the world champions.
"I have had a lot more losses than wins against the All Blacks and people very kindly pick up on a couple of wins," he said.
"They were two special team performances in those. The over-riding thing for me with the wins we have had over them, either for England or for Ireland, was that when we played them again the second time, they became a bit of a different beast and that is what ­Lions rugby is all about.
"New Zealand play the game differently to Australia and I think both of the nations are the hardest to defend against. It doesn't take a rocket scientist to know that they score tries in abundance, but they are different.
"What New Zealand are renowned for - everyone knows they love to counter-attack, turn over ball and are pretty good at set-piece rugby - but their strength is the conversion rate from the chances that they have.
"It is very clinical. Limiting those situations in the first place has to be the key and that isn't just defence, it is team cohesion, game understanding - set-piece, attacking and kicking game.
"If you give them five chances, they tend to score four. That is what they are really good at."