A rickety Ponsonby villa with a hole in its kitchen floor and grass growing in a front room has fetched $1.21 million at auction.
The five-bedroom home - called the "mother-of-all-do-ups" by a Barfoot & Thompson auctioneer - sold today after a long bidding war that stretched through more than 30 bids and could now be sharpened into a new renovation within three months.
The Herald earlier reported when the house at 16 O'Neill St was put up for sale, quoting a would-be buyer as saying, "Wow, what a dump".
Marketing photos showed the rundown heritage home sporting rusty downpipes, overgrown grass, smashed cupboards, graffiti, missing floor and wall boards and an upturned kitchen sink.
Yet - due to its location about 50m from Ponsonby's cafe and restaurant strip - Auckland Council valued it at $1,575,000 - just $100,000 for the house and $1,475,000 for the land.
Buyer and developer Murphy McDade said he was rapt to get the villa for a "good price".
He was also undaunted by the work needed to fix it up, saying he would board the site up and put a work crew in, with neighbours barely noticing until the renovation was complete.
"No one will know who is doing it, but it will just be all changed one day when the boards come down," he said.
"I think it will take three months."
McDade, who has renovated a number of homes in the area, said the auction had been hard-fought but there were now more opportunities to pick up good buys because the "market is tough".
Today's auction started with an opening bid of $800,000, then climbed to $1.12m - at which point the owners agreed to sell - before three bidders drove the price up to its final sale value of $1.21m.
Ponsonby's median house price in the three months ending in September was $1.925m, according to the Real Estate Institute of NZ.
McDade said the key to creating value in Ponsonby renovations was to build off-street parking for homes that did not have any.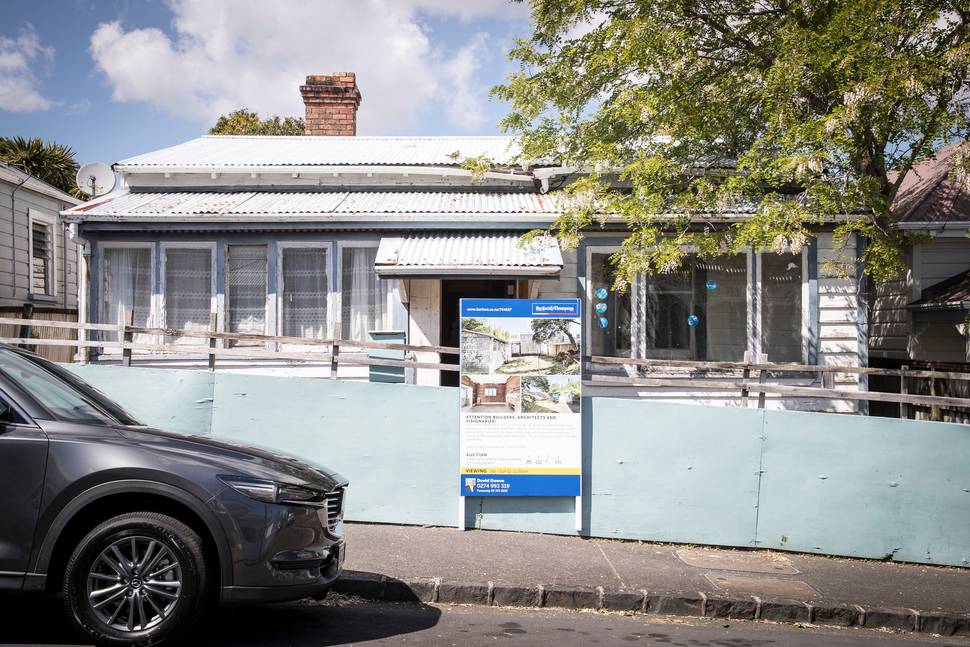 Because the O'Neill St house was big with five-bedrooms, he thought he could take out the front bedroom and turn it into off-street parking without the need to go through a lengthy process to get consent from Auckland Council.
He also thought he could retain much of the old kauri wood used in the walls of the heritage home, built in 1909.
The sellers of the home - the St John's Ponsonby Samoan Parish of the Methodist church - were also happy with the sale price.
They bought the house in the 1970s and used it as a home where young parish members could stay until they became financially stable.
But in recent years the house had become run down, and the church believed it was better for those with more resources and time to complete the renovation.
Parish secretary Daina Tupou said the church would now use the money from the sale to help it meet goals in a long-term plan it had mapped out.
McDade, meanwhile, expects to be back bidding for his next project before too long.
"Every auction is like this – you are bidding like hell," he said.
"I've had some really interesting auctions here."