Colin Taylor asked commercial property leaders for their opinions about prospects for the 2018 market:
Mike Bayley, Managing Director, Bayley Corporation Limited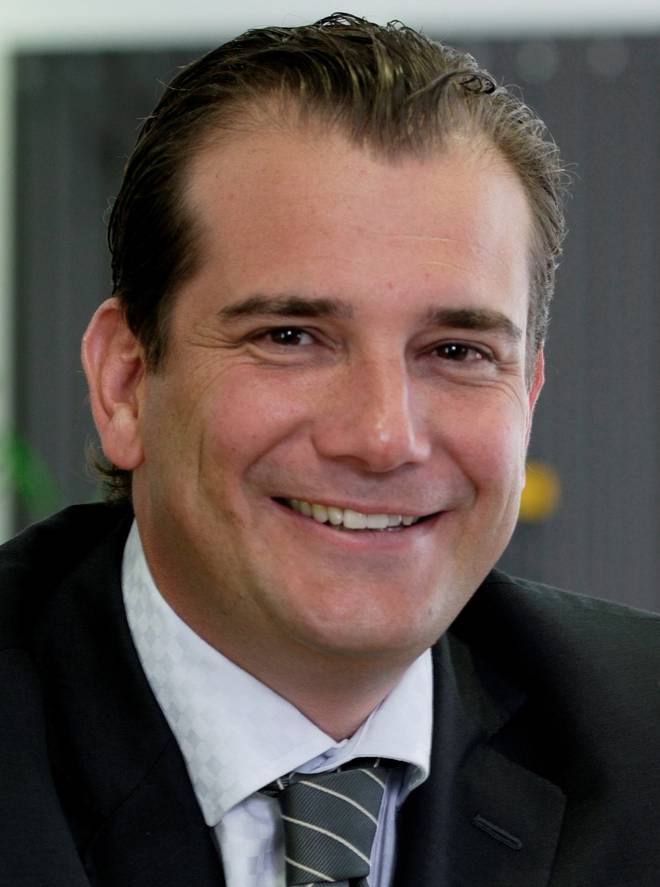 I believe 2018 will be the year when the 'Golden Triangle,' linking Auckland, Hamilton and Tauranga, morphs into a diamond.
The 'Golden Triangle' is where the best commercial and industrial property opportunities generally lie. It's where about 50 per cent of New Zealand's population lives and its economy is still growing.
The positive effects of that solidifying growth will extend:
• north through to Warkworth and potentially Marsden Point;
further along the Eastern Bay of Plenty boundary to include Te Puke with its strong •Kiwifruit infrastructure growth; and
•Rotorua with its strong tourism/visitor numbers; and
•Cambridge as a satellite/commuter township of Hamilton, with its growing sporting tourism sector.
Overall, income performance, returns and cash-flow will be crucial for those in the commercial and industrial property markets in 2018; and property managers will be under pressure from owners to work assets hard.
Finance could also be more difficult to obtain for those with lower equity levels on their portfolio, as the retail banks become more conservative in their lending.
Those owners/investors with approved funding though will be able to make bold moves where others can't. Meanwhile some of the corporate players are shifting their focus toward more value-add aspects in redeveloping their existing stock, rather than buying new property at a tight price.
New developments of commercial and industrial property will be based around population nodes and transport infrastructure. Existing transport hubs – particularly in Auckland – will be ripe for intensification and redevelopment.
Tighter Government-driven controls on foreign investment in the residential and rural sectors will likely benefit the commercial sector as offshore investors refocus to commercial property opportunities.
Investors who base their decisions on social-analytics will be keeping an eye on the Government's signalled intention to tighten immigration numbers which would reduce GDP growth and have an impact on business demand for premises.
Most economists believe the Reserve Bank of New Zealand (RBNZ) will lift the Official Cash Rate – currently at a record low of 1.75 per cent – but there is some disagreement on when.
The prevailing view is that this will be the end of 2018 or beginning of 2019.
With the US Federal Reserve lifting its rates at the end of last year, that could influence the Reserve Bank to move earlier.
However, inflation is still low, so any lift by the RBNZ will be small so as not to upset the economy.
John Urlich, Commercial Manager, Barfoot & Thompson
Like most investors, if your readers prefer 'routine' over 'interesting' then 2018 will be a good year.
When one ignores the ever-present geo political risks, the state of the domestic and world economies is more predictable than at any time in the last 10 years.
The economic growth rate globally this year will be higher than recent years. Despite some concerns about China, the outlook for our small trading nation is favourable and New Zealand consumers and business leaders will proceed cautiously over the next year.
This 'steady as she goes' approach will be reflected in the manner in which the Reserve Bank will manage the Official Cash Rate where we are unlikely to see any significant movement.
Offshore, however, all central banks are operating to a common mandate.
All will slowly normalise monetary policy at a conservative pace. Rate hikes and inflationary pressures have been well signalled and will occur at manageable levels.
As a result, the availability of investment credit should continue to limit the purchasing ability of many throughout this year and this is unlikely to improve as we see upward pressure on yields and the cost of borrowing through to 2019.
But we temper this prediction with the fact that there remains an acute shortage in the supply of commercial properties. We firmly believe there will be inevitable rental growth across all sectors and particularly in the industrial sector.
Vacancy rates remain at below optimal levels and the costs of building due to capacity constraints in the already pre-committed development sector are likely to do little to improve supply issues.
As December's figures proved, the retail sector will remain steady and mirror the past year, while the office sector will see a necessary increase in the availability of high quality space in the short term as some larger projects come to completion. These developments are setting new norms in both rental rates and the expectations of tenants.
In Auckland the consequent availability of 'back fill' space in older buildings is going to provide opportunities for firms to consider their lease positions.
Well-located industrial property will remain in continued demand and any properties that are centrally located, offer transportation efficiencies, and employee amenity, will continue to represent an excellent investment this year.
We are not altogether as bullish on the re-emergence of offshore investors. Opportunities will exist globally and the reality is that the best current conduit to offshore interest remains our immigrant community.
This previous calendar year we sold six significant CBD buildings at price premiums to 'new' New Zealanders.
The face of direct investment in Auckland is changing and the demand for investments at higher price points up to $100m is significant.
We do not see this trend changing as Auckland remains the nation's gateway city.
Mark Synnott, CEO, Colliers International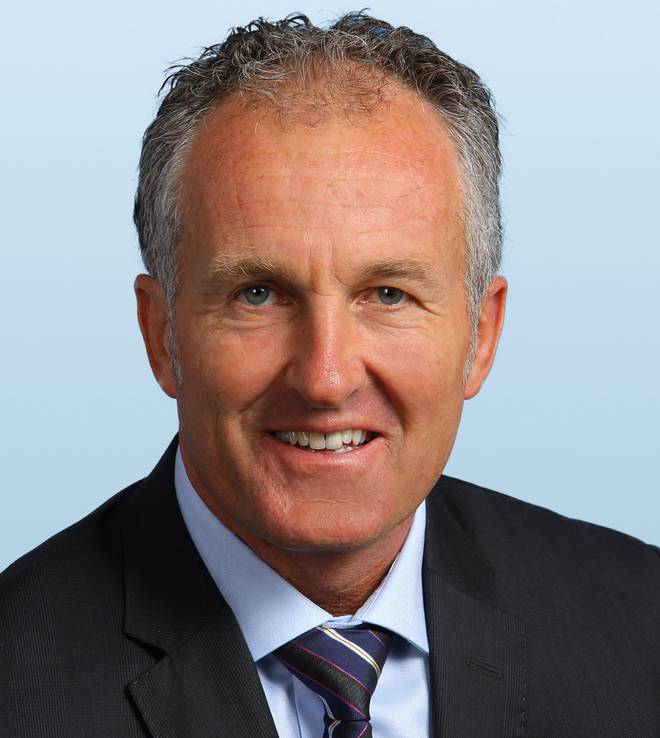 A bounce in the commercial property market looks likely after a significant slowdown around last year's election, with the industrial, office and tourism sectors all continuing to show promising signs of growth.
However, uncertainty around the implementation of foreign ownership restrictions may put off some overseas investors, resulting in a shallower pool of buyers at the top end of the market.
We expect on- and off-market sales volumes will trend upwards as vendors look to offload the significant amount of stock that remained unsold during the latter months of 2017.
Corporate owner-occupiers will continue to divest via sale and leaseback to free up capital to invest in their businesses, while significant institutional and private investors will offload non-strategic assets to improve the quality of their portfolios.
The room for further yield compression is small, but still possible in prime assets. However, the major contributor to capital growth will continue to be rental growth, driven by record low vacancies and new supply not meeting demand.
New Zealand will continue to be attractive to offshore investors, thanks to ongoing net immigration and GDP growth, coupled with little likelihood of material interest rate rises.
However, the government's proposed foreign ownership restrictions are likely to create uncertainty until there is greater clarity about what types of assets will be caught in the Overseas Investment Office's net.
We expect this will have the biggest impact at the top end of the market, where the pool of local buyers is shallow. Of the 12 Auckland commercial property transactions worth $50m or more last year, only one was sold to a local buyer.
The property at 2-4 Fred Thomas Drive, Takapuna, was sold by Colliers International to syndicator Maat Group for $60.85m, representing a yield of 7 per cent.
New Zealand's ongoing tourism boom will continue to buoy the commercial property market, particularly the hotel and retail sectors. Visitor arrivals are likely to top 4m this year, after a record 3.7m arrivals in the year to October 2017.
Undersupply continues to be the hotel sector's biggest constraint.
In response, investors have been buying up residential units and renting them out through Airbnb.
We expect a number of councils will follow Queenstown's lead in introducing bylaws to limit Airbnb's negative impacts – notably residential rent increases driven in part by Airbnb's pressure on rental housing supply and affordability.
In the industrial sector, the tightening market will continue to be the single biggest issue.
Rental and land value appreciation will continue, while yields will hold firm as undersupply worsens. Demand for industrial space will increasingly be driven by the growth of online retail.
In the office sector, yields will remain low as new supply fails to meet pent-up demand. Rents will continue to rise from an already strong base; we are aware of rents in excess of $500 per sq m being regularly achieved - in 151 Queen St in Auckland's CBD, for example.
In the retail sector, online competition will continue to be a challenge, but this will be offset somewhat by the growth of food and beverage retail, driven partly by sustained tourism growth.
Shopping centres will continue to capitalise on this trend by curating new dining, entertainment and leisure precincts that emphasise indoor-outdoor flow, such as Sylvia Park's newly-opened The Grove.
In Auckland, the year will be bookended by the closure of the Two Double Seven shopping centre in Newmarket, which Scentre Group is refurbishing and expanding over two years, and the opening of the first retail stage of Commercial Bay in the CBD in mid-2018, with the balance of the centre opening in the first quarter of 2019.
Auckland's undersupply across the office, industrial and residential sectors will continue to have positive flow-on effects for the other centres in the 'Golden Triangle', which is the fastest-growing area in New Zealand.
Hamilton will continue to attract large industrial users, as evidenced by Visy's $100m design-build deal to establish a new plant at Hamilton Airport.
This growth is being enabled by substantial infrastructure investment including Ports of Auckland's Waikato Freight Hub, Tainui Group Holdings' Ruakura Inland Port, and continuing improvements to the Waikato Expressway.
The Tauranga market will be fuelled by growth in the industrial sector with the Tauriko Business Estate continuing to attract substantial industrial users like freight and logistics company NZL Group, which plans to move from Mount Maunganui to a $20m purpose-built facility.
Nick Hargreaves, Managing Director, JLL