LANDSCAPING
Spruce up the paintwork and do a little landscaping: it will pay dividends. Pictures / Doug Sherring, supplied
Souping up the street appeal of a property is a great way to woo buyers. But it's surprising how few sellers take heed of the advice.
If you've been living in a property for a few years since it was last landscaped, the chances are that you can do an awful lot to make it look better.
Otherwise, says real estate agent Mike Pero, potential buyers may not even get out of the car. "You only get one chance to make a first impression," he says. "Get it right and you could have the buyer emotionally attached before they walk through the door.
If the street appeal is good, the image could even be your "hero shot" used for all the marketing.
The basics of getting your street appeal right are trotted out to sellers repeatedly. They include waterblasting the paths and driveway, washing the paintwork, trimming trees, removing tired old plants, staining or painting the fences, replacing an old letterbox, buying a new welcome mat and cleaning your entranceway until it sparkles.
Sellers can go a whole lot further if they want street appeal on steroids. Spending a few hundred dollars extra on a million-dollar property -- aka the average Auckland property -- can enhance your chance of getting top dollar and a fast sale.
Don't just replace the letterbox. Buy a designer one and put trendy mosaic or other designer numbers in keeping with your home on it. Have your numbers painted on the side of the house.
Or if you have a villa or other property with a glass door or panel over the door, buy frosted glass with the number sandblasted into it, says Anthea Baker of home staging company Homebase.
More and more sellers are hiring plants, says Baker and she suggests using companies such as Green Air, Ambius and Hire Plants.
On occasion, Baker has recommended sellers hire a line of conifers or similar trees to screen out the neighbouring factory or unkempt house. "That way buyers see a lovely green space, not a really ugly industrial building," she says.
Or if there's a nasty unkempt fibrolite garage jutted up against the fence line install a "living wall" or artificial living wall.
Instead of traditional ivy, which takes ages to grow, the green wall can be installed for instant success.
If you're going to these extremes, it's a good idea to get an overall plan done. As well as street appeal, says Simon Chamberlain, managing director of Green Air, he will usually create a plan that encompasses the front, inside and rear of a property to give it synergy.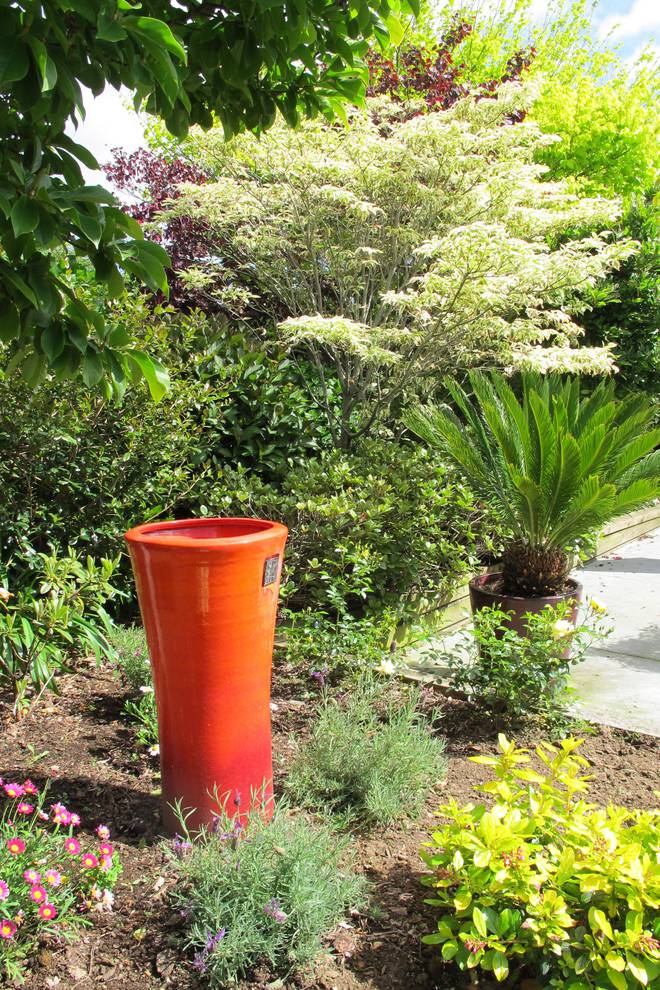 Each property is different, but to give an idea of the cost a planted single large architectural pot will cost around $80 to hire for the five-week marketing period.
Huge planters make the entranceway, in particular, glamorous and can highlight where the front door is if it's not obvious from the street, says Baker.
Another option, if you want to take the planters with you when you move, is to buy some large ones, keep your plant in its original plastic container and fill any space in the planter with potting mix or moss.
Chamberlain says to ensure the pots aren't on your chattels list. Your buyer might be expecting them to come with the home -- which is difficult if they're hired. Always be up front about this with your lawyer and real estate agent.
And don't just mow your own lawn, says Baker. Get your lawnmower person to mow the neighbour's lawn and berm and even edge it. This makes the entire neighbourhood look better and can pay off. But do get permission.
Baker has even told people to paint the neighbour's fence -- especially if they're down a driveway. They don't want the neighbour's shabby fence running down the neighbourhood.
If your property would appeal to families with young children, consider buying a swing to hang from a large tree in the garden or on the verge.
If the plants in the front garden need a makeover, says Baker, try to have some consistency.
"If you are going to get succulents, get all succulents. Don't stick in some tropical," she says.