20 ATUTAHI ST, TOKAAN
SIZE: Land 901sq m, house 130sq m.
PRICE INDICATION: $375,000
INSPECT: Sun 12.15- 12.45pm or by appointment.
CONTACT: Maurice Heappey, Bayleys Turangi, 07 386 8686, 027 277 1674.
Buying homes sight-unseen is common in today's internet age but not 23 years ago when Margaret Scott and Don Brown acquired their Tokaanu bach.
Margaret says: "It was a post office that had been closed and empty for seven years and Lands and Survey decided to sell it.
"Don saw it on a mailer that came through to him and we got in first."
She and Don were keen to have a bach in an area that has easy access to snow skiing, boating, water skiing, fishing and thermal pools.
And they weren't disappointed when they did lay eyes on their new holiday home in the small village at the southern end of Lake Taupo.
"It was a typical government building in that it was wonderfully built but everything was covered in off-white paint and lino," says Margaret.
They spent a good deal of time getting rid of paint and lino to reveal the rich kauri and matai timber beneath.
As with a lot of country post offices, the weatherboard building was set up for postal business at the front with accommodation at the back for the postmaster.
The post office now serves as the main living/dining/kitchen area, although there are remnants of its previous life -- the mail-sorting box with names on the cubbyholes still stands against the wall in the living area, and the old phone booth now serves as a pantry off the kitchen and one of its wooden doors is a dining table.
In this room, the rich grains of the timber joinery are on display with forest green-paint providing contrast above the panelling. The bathroom also features timber panelling and the native wood joinery is on display in the bedrooms.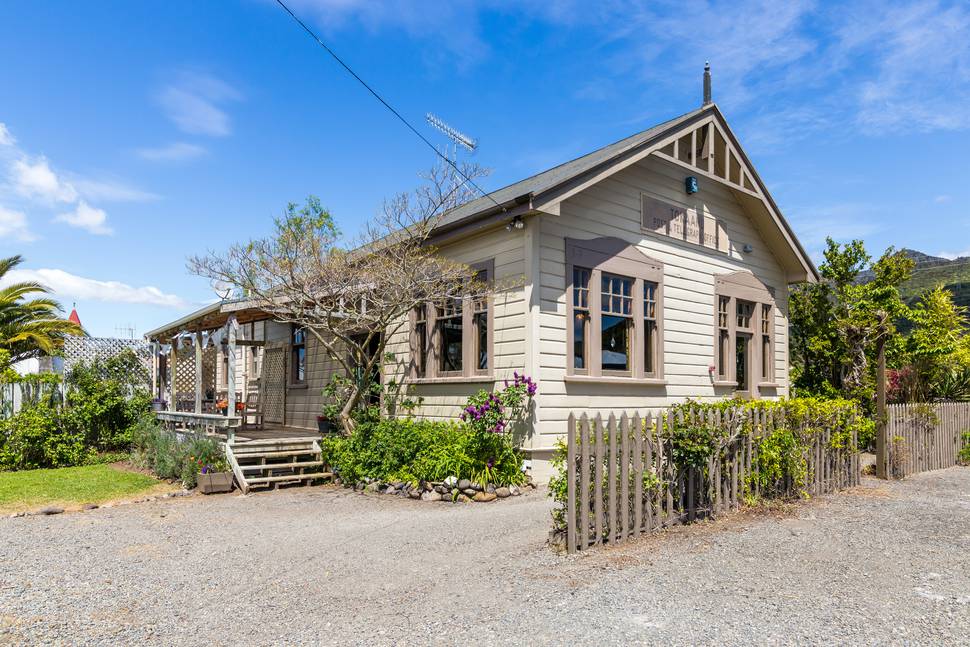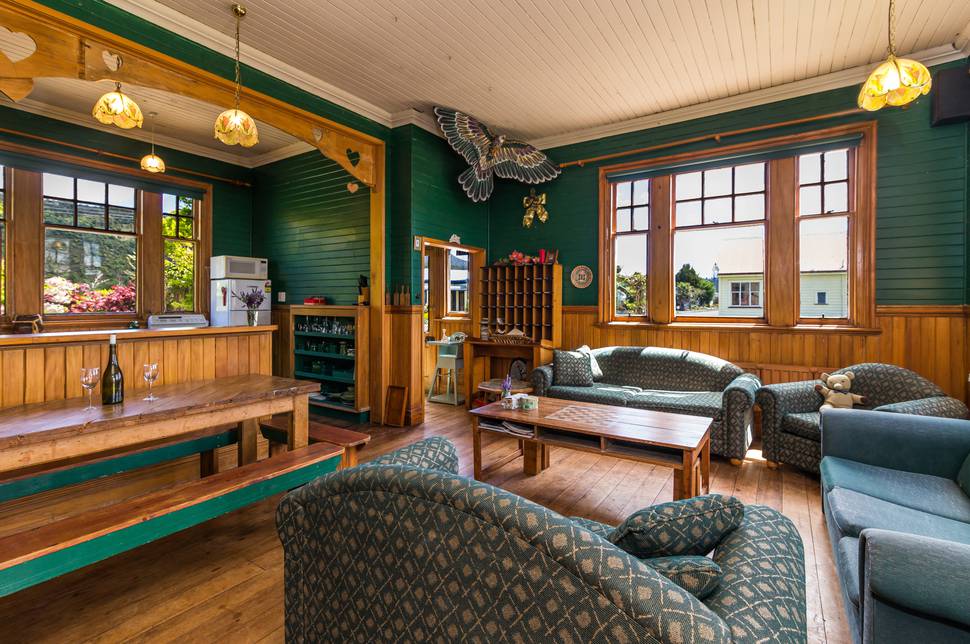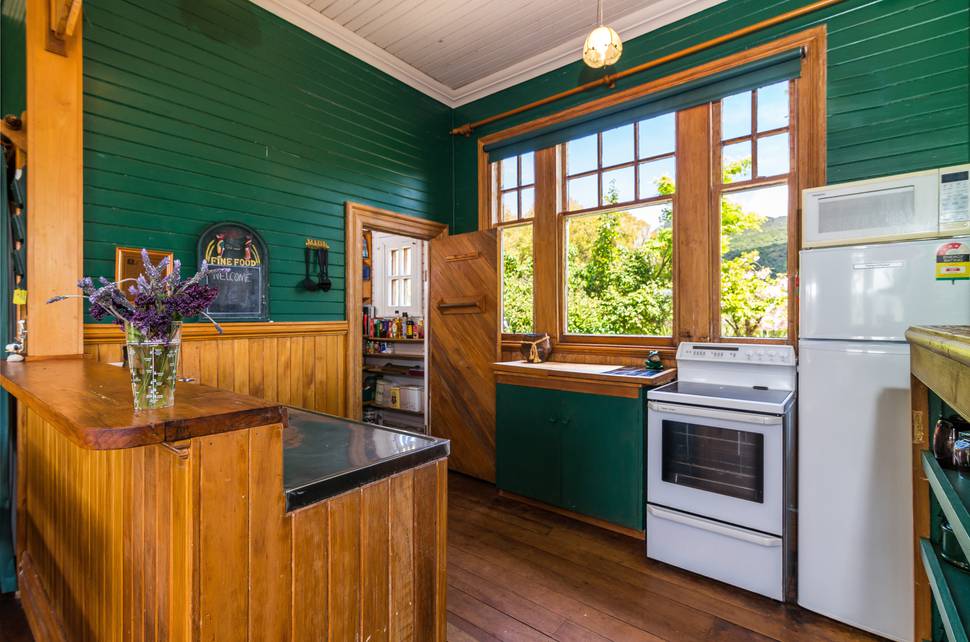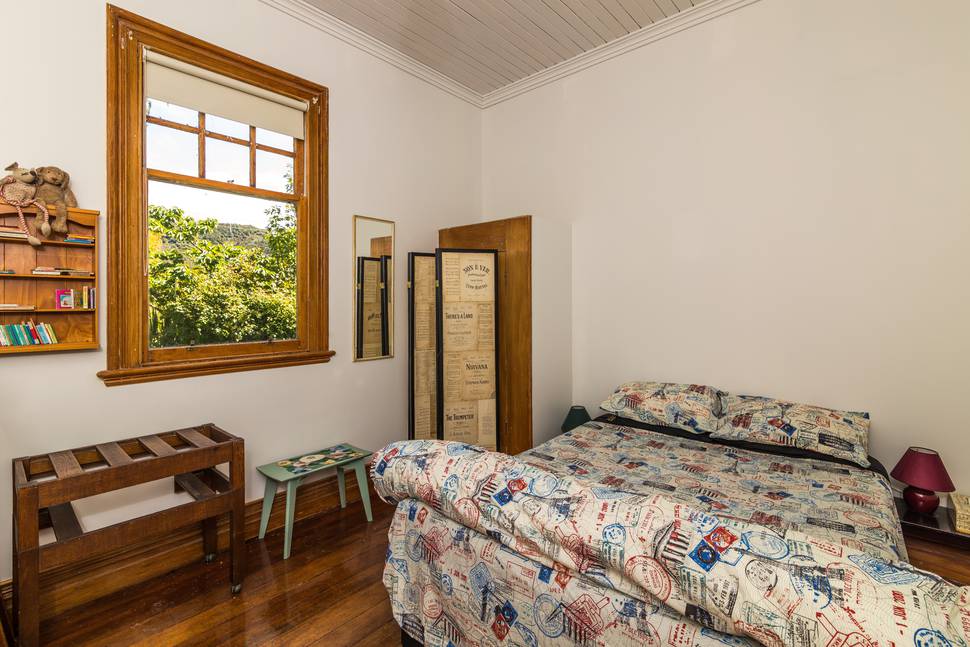 The couple removed a rotten porch and have repainted the building a couple of times. They also reconfigured the entrance to make it more user-friendly and put in two sets of french doors to open up the building more. They paved a courtyard area and tidied the garden, which is framed by a picket fence on the street front.
As well as the main living area, the home has a separate lounge with a piano that is being sold as part of a fully furnished package -- right down to a box full of toys.
Another bathroom was added that could be turned into an en suite for one of the three bedrooms.
Margaret says the home can sleep up to 14 people.
To keep their boat under cover, the couple added a garage.
They also created a covered barbecue area and put in a spa pool on the deck. The spa pool is fed by natural spring water that has been cooled to a comfortable temperature. The thermal waters are also used to heat the radiators throughout the house.
Margaret says Tokaanu has been a "wonderful play area", offering great trout fishing, a boat ramp nearby and easy access to scenic highlights such as the Tongariro Crossing -- consistently recognised as one of the world's great walks.
Margaret says she and Don are selling because they want to spend more time closer to the sea but will miss a property that has been a great place to unwind and easy to rent out as holiday accommodation when they haven't been using it.
"It's been a wonderful holiday house but also a nice community to live in," says Margaret. "We've got to know all the locals and they are really nice people."