Frantic buyers try to get ahead of the competition with early high bids.
Desperate buyers are making high pre-auction offers in the hope of cutting competition in the property market.
The number of auctions brought forward has doubled in the past year as buyers try to secure property by tempting sellers and catching other buyers unprepared.
Daniel Coulson from Bayleys said most pre-auction offers were made by buyers who had already missed out on other properties.
Bayleys figures show that in the first four months of this year, 96 auctions were brought forward compared to 108 for the whole of last year and just 65 in 2013.
"A pre-auction offer has to be a show-stopper and convince the vendor not to listen to the rest of the market," Coulson said.
Five years ago, accepting a pre-auction offer halted the auction process and the property was considered sold. Now, the auction proceeds earlier. The pre-offer is the opening bid and the house is then deemed to be on the market.
Last week, a two-bedroom brick-and-tile unit on Ruarangi Rd in Mt Albert was one of 45 TradeMe listings that had an urgent notice of the auction brought forward.
The house, marketed through Barfoot and Thompson, had an accepted pre-auction offer of $582,000 and sold at auction for $620,000. Other properties have sold for up to $500,000 more than the signed pre-auction offer.
The Mt Albert unit sold two weeks earlier than the set auction date and was not bought by the person who made the pre-auction offer.
Barfoot and Thompson auctioneer Campbell Dunoon said 1,262 of 5,638 auction dates were brought forward between January and July compared to 654 out of 1,262 during the same period last year.
Dunoon warned buyers could be burned in the pre-auction offer process if they panicked and bid without doing due diligence. He said the seller was also under no pressure to accept pre-auction offers.
Sellers risked cutting potential buyers out of the process if they accepted a pre-auction offer but were also guaranteed their property would sell at, or above, an amount they were happy with.
Harcourts auctioneer Chris Kennedy said sellers needed to make sure their property had been marketed well and that potential buyers had a chance to do their due diligence.
Recent Barfoot and Thompson statistics showed house sales for July were at their highest in 15 years.
Last month, 1388 houses were sold through Barfoot and Thompson compared to 983 in July last year.
The figures are a reflection of the heated market in which QV statistics show average house prices in Auckland are rising at about $3,575 a week. In April the average price was $809,200 in July it had risen to $855,672.


Eyes in the sky seek nooks for new houses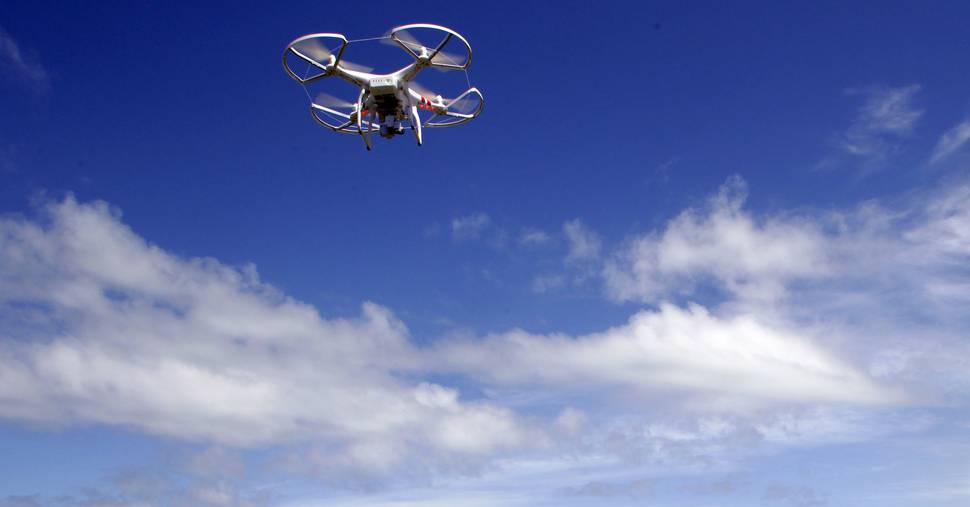 Drones could be used to help provide solutions for Auckland's housing crisis.
Auckland Council hopes that high-tech drones can reveal the sites of potential Special Housing Areas (SHA) more easily than manual surveys of land plots.
Recent flights commissioned by the council's stormwater team photomapped two 4km grids over Otahuhu and Orewa to update topography and survey records last revised in 2008.
The quality and detail of the results means the drones could now be used to help identify new stormwater development sites, unlocking land previously deemed unsuitable for building. Access to more detailed data will allow the stormwater unit to figure out new ways to channel water away from land, making it suitable for construction.
"Each of those 4km grids took a morning for the [drone] to map," Simon Aiken, a council stormwater specialist who led the trial, said.
"The alternative - having people carrying GPS devices on the ground - takes far more resource and far more time."
Aiken said council would now seek advice from the Government, the Privacy Commissioner and Civil Aviation before taking further steps to increase drone use. That could include adding them to the Special Housing Area project.
Within the next decade Auckland will need 100,000 more homes, and the council is reviewing its property portfolio to unlock land and cash for projects. That includes its ownership of 13 city golf courses worth more than $40 million. Developers estimate up to 8000 homes and apartments could be built on the land.
On Thursday, the council's finance and performance committee will decide whether to approve the sale of seven other council sites. One, 27 Normanby Rd, Mt Eden, is close to a proposed new City Rail Link station and carries a council valuation of $12m. Last year it was independently valued at $14.3m.
The six other properties are three small plots in Manurewa and three tiny strips of land in St Lukes, Waiuku and Pukekohe.
A 142sq m splinter of land in Crisp Ave, Pukekohe, has a valuation of just $250. It is being used by neighbours for car parking.