I've never considered borrowing from anywhere but a bank before but for many people with poor credit histories or uncertain incomes their options are limited.
Pay day lenders can charge the equivalent of several hundred per cent per annum for those desperate for money and choosing a finance company can be costly too.
I remember my sister coming home one time after helping her now ex-boyfriend buy a new motorbike on finance. They never even considered a bank loan and she was shocked when we asked what the interest rate was and discovered it was close to 30 per cent.
Read also:
• Lending service aims for shake-up
• Tamsyn Parker: Do you have the right attitude towards money?
But now there could be an alternative option for both those with a good credit history and not so good.
The first peer to peer lender has been given a license by the Financial Markets Authority and Harmoney boss Neil Roberts is keen to undercut the opposition.
Unlike the banks Harmoney won't have to find money to fund branches or offices and call centres.
A loan application will be able to made online in five minutes and you won't have to leave home to prove who you are.
Photo identification supplied online will be verified through its systems and then it will be a matter of finding an investor willing to lend the money.
Like a dating website peer to peer lending relies on the borrowing being funded by a lender in a match that is hopefully beneficial to all.
Roberts is expecting more than half of its borrowing business to come from consumers who want to refinance or pay back credit car debt, a further 45 per cent will be motor finance, home renovations and life event related such as having a baby, getting married, paying for a funeral or going on holiday.
Punters could pay less than 10 per cent to borrow money compared to 12.9 per cent interest on a low interest credit card.
Other the other side of the coin Harmoney hopes to attract lenders with the offer of a return that pays on average 12 per cent per annum.
That's way above what any of the banks or finance companies are offering. But with the higher rate of return comes greater risk.
How does it compare for Borrowers?
Harmoney loan from $1000 to $25,000
- Interest charged will be single digit up to 30 per cent
Credit card
- Standard interest around 19.95 per cent
- Low interest cards from 12.9 per cent
Store credit cards
- The Warehouse interest 22.75 per cent
- Q Card interest 25.25 per cent
- Farmers Card interest 24.95 per cent
Personal loans unsecured
- Interest 14.5 per cent to 24.95 per cent
Debt consolidation
- Interest 13.5 per cent to 15.95 per cent
Car loan (secured against car)
- Interest 12.45 per cent to 16.95 per cent
How does it compare for Lenders?
Harmoney
- Average annual return of 12 per cent
Top rate for term deposit at bank
- One year 4.6 per cent
- Two years 5 per cent
- Three years 5.25 per cent
- Five year 5.75 per cent
Top rate for term deposit at finance company
- One year 7.5 per cent
- Two years 7.8 per cent
- Three years 8.95 per cent
- Five years 8.5 per cent
Source: Interest.co.nz
Rob Everett, chief executive of the Financial Markets Authority, says the first thing lenders need to understand is that it is not a bank.
"It is critical people understand it isn't a bank."
While banks have to have a certain amount of capital on their balance sheets to meet prudential rules and are monitored by the Reserve Bank peer to peer lenders won't have any cash reserves and are there to just facilitate the transaction.
"It is not a bank. It is not a term deposit. There are no government guarantees to fall back on should the platform fall over. You may get a higher return but there is a reason for that.
"Many of the borrowers will be those who can't get money from the banks or for whom it is too expensive and there is a reason for that."
Everett says lenders also need to remember their money will be tied in for the period of the loan.
You won't be able to access your money instantly or pay a break fee to get it out before the end of the term which can be possible at a bank.
There will be credit issues, he says. Some borrowers won't pay back the money.
"You have to be able to afford to lose the money you are putting in. If you can't, maybe it's not for you."
Peer to peer lending is new to New Zealand but has been around for more than five years overseas.
Everett says in the early years of peer to peer lending in the US some investors were disappointed with the returns because the default rates were higher than expected.
For borrowers the downside risks are not as high.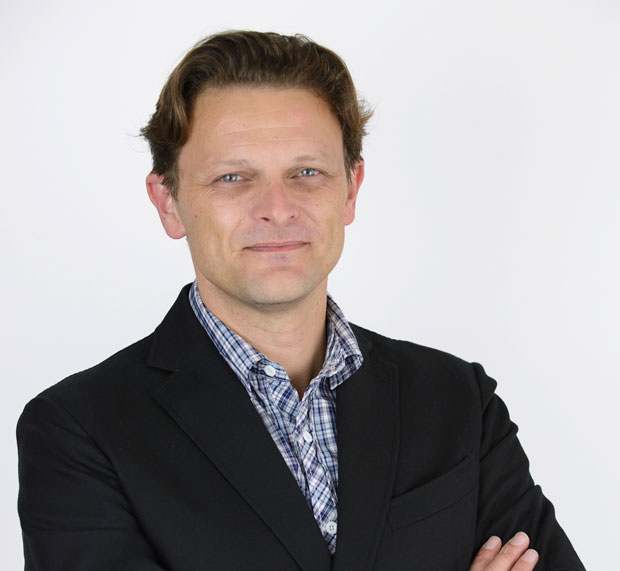 Neil Roberts, chief executive of Harmoney, NZ's first peer-to-peer lender to be licensed by the Financial Markets Authority.
Borrowers will be charged a fee as well as interest for use of the money by the platform and will have to ensure they are providing accurate information.
But in theory they should pay less interest than borrowing from a bank.
The borrower will have less of a direct relationship with the lender and there is likely to be many lenders rather than just one.
Being able to borrow the money will also require being matched by those wanting to lend it to you.
"Some of the borrowers, particularly in the early days are going to end up disappointed they can't find that match," says Everett.
Sam Shuttleworth, a banking expert with PriceWaterhouseCoopers expects there to be some take up of peer to peer lending but says it's unlikely to be a major threat to the banking sector any time soon.
"It is a completely different market to banks."
"Banks have got very strong brands built up over decades. Peer to peer lenders face the challenge of needing to build up their reputation to become a trusted organisation."
Shuttleworth says lenders may want to see some track record before they jump in.
"People maybe happy to sit on the sidelines for a while or dip their toes in but not fully immerse themselves."
Shuttleworth says just like other investments lenders need to do their homework and get advice from a professional.