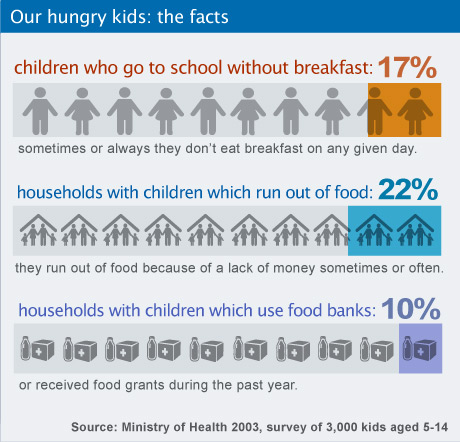 The days of giving kids milk in school are about to return - but this time it will be cold.
From the start of next week KidsCan will send out 5000 servings of fresh milk into 11 schools for a trial that will hopefully be expanded around the country.
KidsCan chief executive Julie Helson said children weren't receiving enough milk in their diet so the charity decided to launch a programme to try to fix that.
From Monday - the start of term three - 2500 children from 11 lower decile primary schools will each receive half a litre of milk a week, roughly two glasses each.
"We will then evaluate the outcome from there and look at whether we introduce the programme into our other schools on a national basis."
Miss Helson said the milk would be delivered once or twice a week in three-litre containers.
It will be kept refrigerated and then given to students at a time of the school's choice in cups that will be individually named.
"It might be something that happens at morning tea or lunchtime but essentially it will probably be something that teachers decide to do as a class with their kids."
Miss Helson said the initiative was started after schools indicated there were many children not getting enough milk at home.
"For the children we support, sometimes buying coke is cheaper than milk so we want to get that nutrition into the children so they can have the benefits of that.
"Essentially we are bringing back milk in schools but the difference will be that it won't be going warm in the sun."
Milk was given to all school children from 1937 after the first Labour Government decided to improve the health of young Kiwis and help to use excess milk during the war.
The scheme, which supplied half a pint of milk to each student every day, ran until 1967 when it was cut due to cost.
Elaine Herbert, principal of Glenavon School in Avondale which is participating in the trial, said it was a great idea.
"Milk is actually quite dear at the moment so two free drinks of milk a week might not be happening [in many homes]."
And, it appears her pupils are looking forward to the trial, saying they like milk and are looking forward to getting some at school.
"Milk's good for you because it's healthy and it gives you energy," said 7-year-old Kairangi Takai-Latu.
Classmate Darren Iese, also 7, added "it's good because it makes you grow taller."
Ms Herbert said she also decided to participate in the trial for "nostalgic" reasons. She still remembers having her daily milk when she was at primary school.
The schools chosen for the trial are not involved with any other kind of programme in which children receive milk. additional reporting Jessica Beresford
What you can do
Sponsor a hungry child for 50c a day.
(to help provide the basics they're missing out on.)
kidscan.org.nz
Donate to Salvation Army food banks.
salvationarmy.org.nz
Donate to Auckland City Mission winter appeal.
(you can text help to 305 to instantly donate $3.)
aucklandcitymission.org.nz
Use your business or community group to feed hungry kids in your local school or community.