The Head Hunters have released a video featuring young children hanging out with gang members and pulling gang signs.
The video, posted on YouTube on October 31, appears to be used as a recruitment tool to entice young children and members of the public to join the Auckland-based gang.
In the video, produced by Outsiders Films, gang members are seen pulling wheelies and doing burnouts outside their Henderson headquarters.
Riders can be seen speeding through tunnels and overtaking cars on Auckland's motorways.
The video, which has more than 23,000 views to date, features the music of Kiwi rapper and producer Kings as well as American hip-hop artist DJ Skandalous.
It also features footage from inside the headquarters which show off the Head Hunters' bikes and memorabilia on the walls.
It is believed the gang has used children as a way to promote the feeling of family and encourage young people to join the Head Hunters.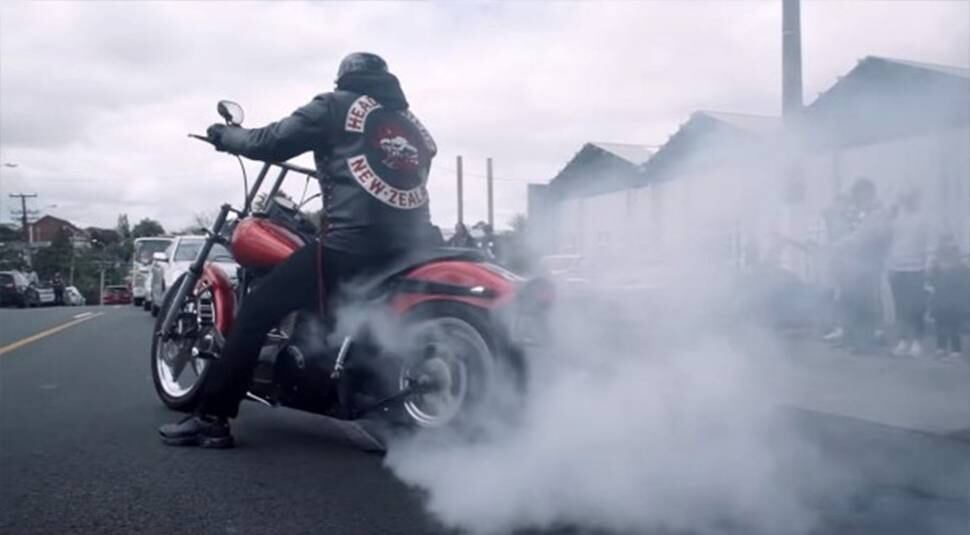 Police are aware of the video and have encouraged members of the public to report any illegal or reckless behaviour.
The Head Hunters was formed in 1967, initially at the Freaks and then the Head Hunters.
The motorcycle gang are linked with drug trafficking and other illicit activities.
In 1978 the moved to West Auckland, but have chapters around East Auckland, Wellsford and Wellington.