A former Hastings prison officer has been jailed for more than four years for the covert filming of 34 women in the shower of his Hawke's Bay Airbnb.
Tony Mark Greathead, 36, committed the offences between December and February in the Whakatu home where he lived with his wife and two children.
Greathead's interim name suppression was withdrawn as he was sentenced to four years and four months' jail in Hastings District Court this afternoon.
The 69 charges he pleaded guilty to mostly related to the covert filming and distribution of images of unwitting guests, who ranged from locals to backpackers from around the world.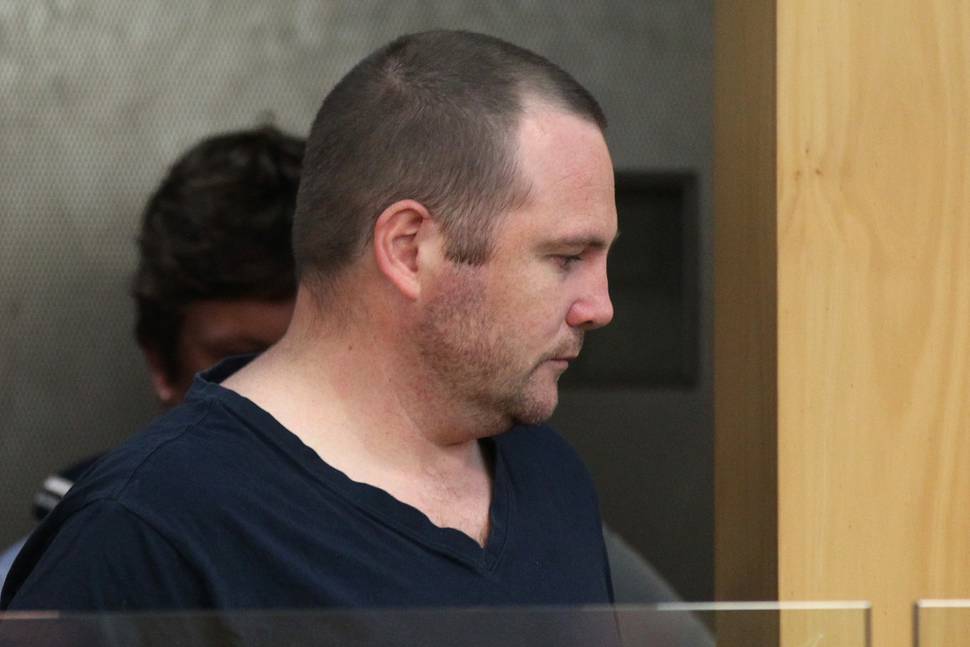 A total of 34 women mainly aged under 30 were filmed, and 11 videos were uploaded to a site under the profile "bathroomvoyeur". Seven were objectionable.
A summary says Greathead co-operated immediately with the inquiry, producing the camera and computer he operated, and he pleaded guilty at an early stage to seven counts of making an objectionable publication and seven of distributing an objectionable publication, each of which has a maximum available penalty of 14 years in jail.
He also pleaded guilty to 51 charges of making an intimate visual recording and four of publishing an intimate visual recording, which each have a maximum penalty of three years' jail.
Interim suppression of name and identity ordered when he first appeared in court in July lapsed today with no further application to conceal his name nor occupation.
The charges were laid in an investigation after police were told in February of a woman being displayed on a pornographic website without her knowledge.
An immediate police response revealed the scale of the offending, involving covert filming of guests in the shower at the home Greathead had set up also as Airbnb accommodation.
Greathead focused on female guests, although sometimes male partners entered the area when cameras were filming, hidden and directed to capture mainly the knees to shoulders area.
He used text and other images to transform them into suggestive material for display on the website.
Police sought classification of the material from the Office of Film and Literature Classification, which stated:
"All seven computer moving image files are classified objectionable because they promote and encourage the criminal acts of making and distributing intimate visual recordings to such an extent and degree that their availability is likely to be injurious to te public good."
"They also degrade and demean their subjects to a high extent and degree by exposing their subject's nudity and making them identifiable, and for the derogatory comments about their bodies which are strongly sexually objectifying."
Police said all victims were "shocked, ashamed, angered and degraded", but Greathead told police there was no sexual element to his offending and that he had done it for the "thrill and risk of being caught".
Greathead stood between male and female corrections officers as Judge Bridget Mackintosh handed down her verdict.
An Airbnb spokesperson said it had fully supported the police's investigation and was pleased justice had been served.
Incidents like this were "incredibly rare", the spokesperson said.
"There is no place in our community for this type of egregious behaviour."