Another year, another Auckland Marathon - and with it came surges of released endorphins, aching legs, sore feet and goals ticked off the list.
Auckland-man Brendon Stratton crossed the finishing line first in the pilot wheelchair event, reaching speeds as high as 80km/h during the race.
"I had no brakes, let's just say they were optional ... I just had to throw it into corners and hope for the best," he said.
This year was the first time in its history a wheelchair category was included in the ASB Auckland Marathon which boasts a catch line of "Run it Your Way".
Despite fighting illness for the last few months, Stratton soldiered on to compete in the race, which is attempting to diversify its competitors' contingent.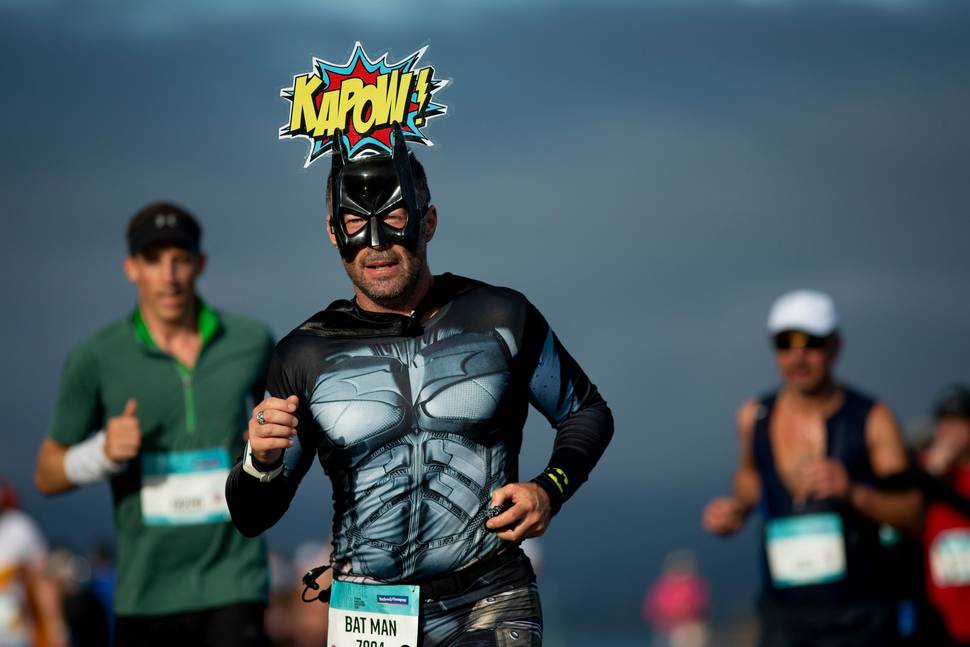 "I think being invited to do it is fantastic, it shows people are more accepting of it," he said.
"Just because you achieve the end goal differently, you can still achieve the end goal.
"People are always looking for excuses in life not to do something, I prefer to just get out and do it."
Stratton was joined by more than 15,000 other competitors who signed up in the 2018 event which was marred temporarily by drizzly weather.
However, the poor weather quickly gave way to near-perfect running, walking and wheeling conditions.
Conditions started off wet with drizzle coming through from 4am before easing around 8am when conditions became fine, reaching a high of 17 degrees.
Australian man David Criniti crossed the finish line first for the full marathon with a time of 2 hours 24 minutes and 6 seconds.
In second-place finished Daniel Jones with a time of 2:24:43, and finishing in third was Isiais Beyn with a time of 2:25:06.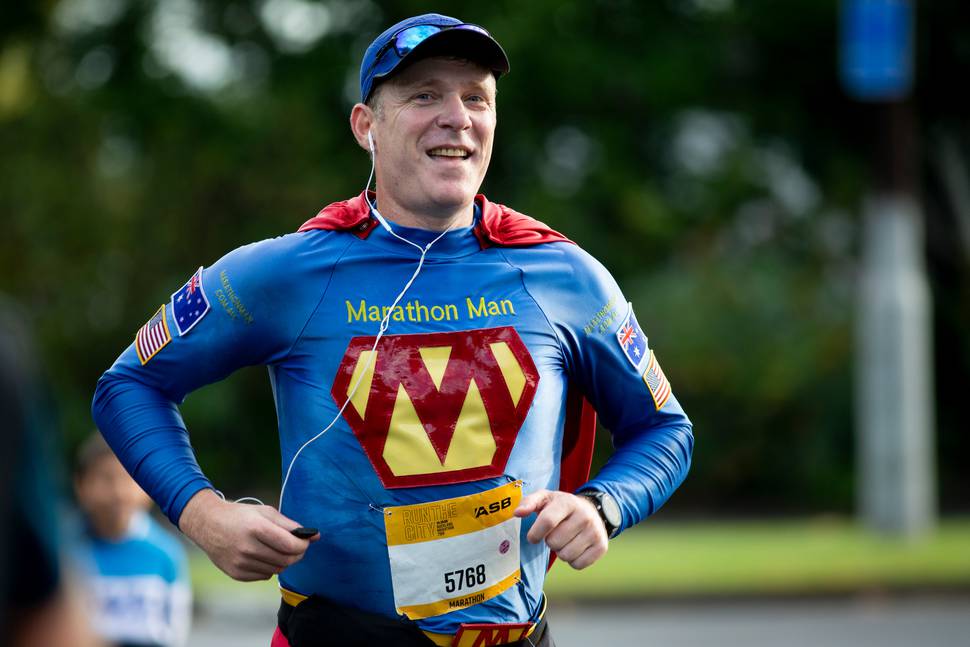 The iconic event brought together veterans and first-timers with the track spanning across the North Shore through to Auckland city.
For some the physical strain was too great as six competitors were hospitalised, three in serious condition.
One half-marathon competitor said she saw three people collapse during her run.
"I saw people lying on the ground being helped by medics at three different spots on the track.
"It looked like one woman had collapsed just past the highest point of the harbour bridge - she was being helped onto a stretcher by St John ambulance staff," she said.
"Another man, who looked quite young, was being stretchered away from the track just 3km from the finish line. He was as white as a ghost."
Another competitor taking part in the 12km traverse said she saw St John ambulance staff attend to a man, a racer, on the ground of Halsey St.
A woman at the start of the traverse fell and scraped her face, the woman said.
One runner competing in his 349th marathon was working against another challenge - doctor's orders.
Trent Morrow, an Australian dressed in a superhero outfit with "Marathon Man" emblazoned on his chest said all he wanted to achieve in the race is to inspire others to reach for their dreams.
"Whether it's running or other things in our lives we are all running a marathon.
"It's about one foot in front of the other whether it be in your finances or your fitness.
"It's a matter of understanding there is going to be some rocky time ahead so then it's time to dig deep and have enough in store when you really need to call on it."
Unlike Morrow, one set of racers were in uncharted territory as the 2018 marathon trialled a new class of racers.
All runners who were hospitalised during the race were in a stable condition, the Herald was told by an Auckland District Health Board spokeswoman.