Uncle and nephew, Raymond Fleet, 51, and James Fleet, 26, were beaten to death with a shovel, the older man run over several times.
Justice Geoffrey Venning revealed this as he outlined the circumstances surrounding the pair's murders at Mamaku on August 7 last year.
He was sentencing Martin Hone, 36, in the High Court at Rotorua on Friday before a public gallery packed with members of the Fleet family and following a tearful victim impact statement from the younger Fleet's mother.
The judge described how Hone had become paranoid that Raymond Fleet had been withholding some of the drug that had been commissioned by the Mangu Kaha chapter of Black Power.
Hone's paranoia began when the first batch yielded only an estimated 120g when more had been expected. Hone had suspected he had kept some back for themselves.
After burying the "clan lab" (clandestine laboratory) Hone, with alleged associates who cannot be named for legal reasons, took the Fleets into the bush near Mamaku where violent assaults were inflicted on them.
Enraged, Raymond Fleet had started to fight back but was attacked with a shovel then, when he fell to the ground, driven over several times.
James Fleet had also been attacked with the shovel, both men suffering severe head injuries which caused their deaths.
The judge said James had been killed because he witnessed his uncle's death.
It was 10 days before police found their bodies.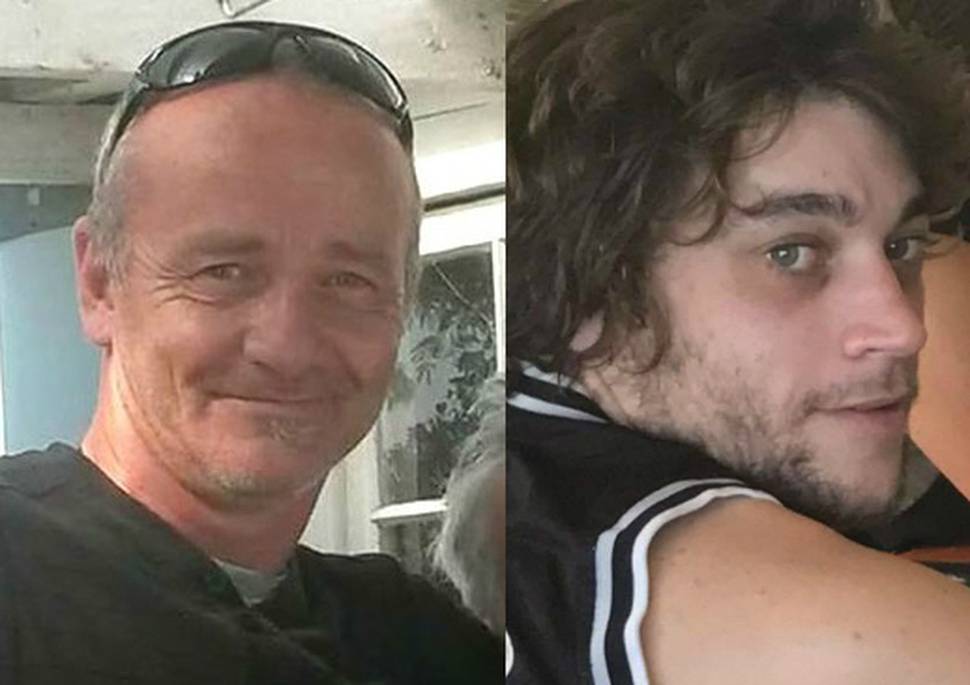 Turning to Hone's personal circumstances, the judge noted he was a patched Black Power member and had already been issued with a first strike warning which meant any term of imprisonment he served for murder would be for life. That first strike had come when he was convicted and jailed for a serious sexual assault on his partner.
The judge noted a medical report found Hone suffered from an anti-social personality disorder and post traumatic stress syndrome. He had a serious mistrust of others and recurring attacks of panic and paranoia.
He branded Hone's actions as "vicious, violent, deliberate double murders" which had a huge impact on the Fleet family.
"These were senseless deaths [caused by] some mistaken belief about a poor manufacturing yield," Justice Venning said.
He branded methamphetamine as a pernicious drug
A tearful Bronwyn Fleet eyeballed the man who admitted murdering her son James as she gave a chronological account of the "unique" pain and suffering that's plagued her since his death in August last year.

Facing Hone in the dock in the High Court at Rotorua today she told him he had robbed her of hearing his voice, his laughter and how her suffering kept creeping out, overtaking her.

"It is like having a scab ... James is lost to me ... I have this longing, craving for my boy ... at times immune waves of frustration wash over me ... my grief is massive, there is a gaping hole in the middle of me," she told Hone.
She began by describing how the men had died of massive brain injuries, their bodies left in an area used as a rubbish dump.
She delivered her statement in front of a gallery packed with members of the Fleet family.
Before he began the sentencing process, Justice Geoffrey Venning acknowledged their presence saying any sentence he imposed was on behalf of the community and warned them the circumstances of Raymond and James Fleets' murders would be distressing for them but had to be canvassed in open court.
Hone was sentenced to life imprisonment on the double murder charges, seven years behind bars on a manufacturing methamphetamine charge and two years for threatening to kill Raymond Fleet and Darius Fleet. He'd earlier admitted them all.

The latter jail times are to be served alongside the life sentence.
Justice Venning ordered that Hone is not eligible to apply for parole for 20 years.
Hone's lawyer, Bill Lawson, said his client's decision to plead guilty was his alone.
- Earlier versions of this story contained incorrect information, including Raymond and James Fleet's ages, the manner of their deaths and James Fleet's involvement in the drug dispute. It is regretted.