A New Zealand Chinese professional drifter first opened a drifting academy aimed at getting boy racers off the streets.
Now former D1NZ professional drifter Sky Zhao, 34, wants to introduce the motorsport as an activity for tourists.
"Many who come to New Zealand are here for adventure ... bungy jumping, skydiving, jet boating. Now they can add drifting to the list," Zhao said.
"Movies like The Fast and the Furious has turned drifting into something many people would like to experience, so I'm saying it is now for them to experience it here in New Zealand."
Zhao launched his "drift tourism" plan at a NZ Chinese Travel and Tourism Association event last week.
Participants could choose either a self-drive option which would include coaching lessons, or ride in a "drift taxi" as a passenger just to experience the thrill.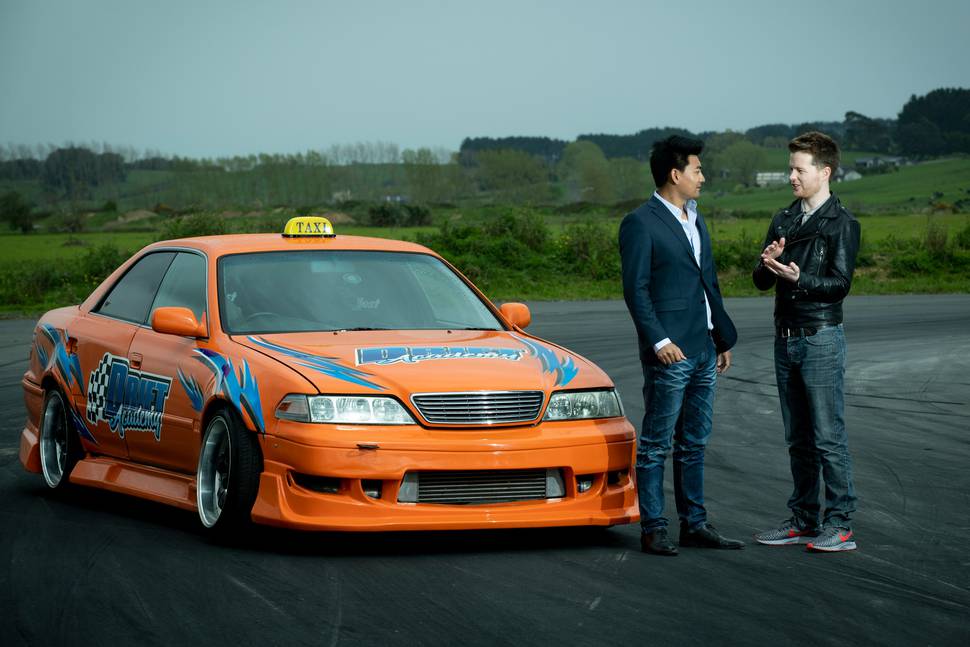 Drifting is a sport first made popular in Japan, where the driver intentionally oversteers until tires lose traction while maintaining control and driving the car at speed.
Zhao believed drifting was the fastest growing type of motorsport.
"Getting a car for drifting is affordable, and drivers can get an entry-level drifting car for around $2000," Zhao said.
In March, Zhao opened Evergreen Drift Park, located between Meremere Dragway and Hampton Downs.
He had the idea of having a purpose-built drifting facility after visiting Japan a few years ago.
"It's got a very famous track called the Ebisu circuit, where I bought a car and had the best thrill ever," said Zhao, who has been driving professionally for more than 10 years.
"I felt New Zealand could have something similar, and after four years working on this project, it became a reality."
The track is purpose built for drifting, so it is smaller and tighter than other multi-purpose tracks around New Zealand.
Simon Cheung, chairman of the NZ Chinese Travel and Tourism, believed drifting could take off as a tourist activity but said Zhao still had "a lot of work" to do.
"Drifting is banned in a lot of countries, so there will visitors from those countries who want to try doing it here," Cheung said.
"But unlike jet boating or bungy jumping, drifting is so new to the market there will be even more people who don't even know what it is all about."
Cheung however said an advantage the facility had was it's location, which was along the main route between Auckland and Rotorua.
"It needs however, facilities to make it more like a tourist facility, maybe even having a refreshment kiosk and proper toilets," he said.
"It will take a lot of work and time to bring it up to anywhere close to the other adventure activities that New Zealand is known for."
Massey University Associate Professor in Marketing Henry Chung believed having Sky fronting the academy was a good start at changing the perception of Asians as being bad drivers.
"This would take time ... but by having Asian drift driving coaches, it can be an effective strategy for perception change," Chung said.
An Automobile Association spokeswoman said it was not in a position to endorse Drift Academy because it did not know anything about it.