The day of the incident which led to Meka Whaitiri being suspended was the same day her family learned one of the Cabinet minister's brothers was awarded money from their mother in a Tenancy Tribunal case which had divided the family.
Mei Whaitiri, the model of the iconic Pania of the Reef statue, was the subject of a tribunal decision which began with Jason Whaitiri ending his mother's tenancy.
The decision came on August 27 - the day on which stood down Customs Minister Meka Whaitiri was alleged to have argued with and then pushed her press secretary while in Gisborne escorting Prime Minister Jacinda Ardern at a Ngati Porou event.
Ardern has said she was not aware of any incident until told later about a "staffing matter" which resulted in Meka Whaitiri being stood down while an employment investigation takes place.
READ MORE
• Police refuse to act on Meka Whaitiri criminal complaint
• Alleged Meka Whaitiri incident did not take place at Parliament
• Audrey Young: Meka Whaitiri had high turnover of staff
• Meka Whaitiri working from home constituency this week, PM says
Meka Whaitiri has not responded to calls. Her brother Jason Whaitiri also did not return calls.
Robert Whaitiri, who was living with their mother in the family home in Whakatu, did not want to comment.
The Whakatu home in rural Hawke's Bay was described as the family home. Mei and husband Bill Whaitiri had settled there, raising their children and keeping it as a family base after they set off to forge their own lives.
Evidence had earlier been given to the tribunal showing the parents were concerned about Jason Whaitiri, who stood in last year's local government elections.
Bill and Mei Whaitiri were worried Jason Whaitiri, among his siblings, did not own his own house so sold their home to him in 1997 below market rates on condition they could continue to live there.
The arrangement was discussed at a family meeting in 1998, the tribunal had heard, but no arrangement was documented until 2012 at which time rent was set at $200 a week.
Mei Whaitiri continued to live there, surviving Bill Whaitiri who died in 2015.
Then last year, Jason Whaitiri told the tribunal, he sought to increase the rent to $280 - still below market rates - after his wife stopped work to study and they needed money to pay rent.
At that stage, he had appointed Pukeko Rental Managers to manage the property, which had since been shifted into a company, Olive 06 Limited, of which he was director and he and wife Shirlene were shareholders.
"I have made no assurances about lifelong occupation," Jason Whaitiri said - a view challenged by his mother and siblings.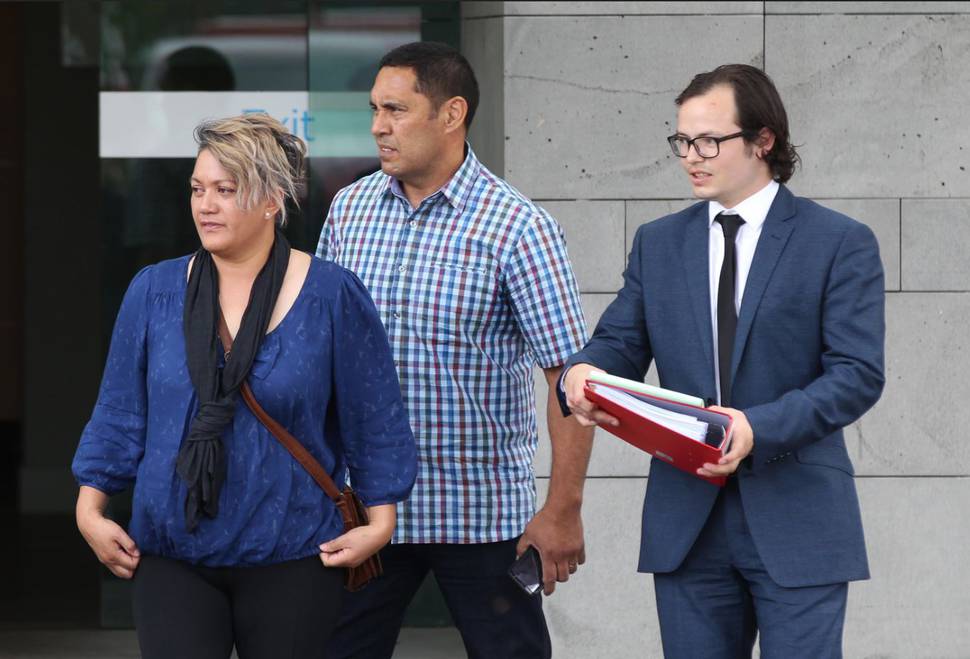 The latest decision of the tribunal shows the family rift continued, with Mei Whaitiri surrendering life in the house and saying she would move out.
The tribunal decision shows her son Robert, who was also living with her, wrote to the rental agency saying: "We will be out of the property by Sunday 3rd of June. We possibly could be still moving items after this date"
The delay was due, the tribunal was told by the Whaitiri family, to Bill Whaitiri being a "hoarder".
"The premises, having been the whanau home for decades - there was a great deal of property to sort through and take away," the tribunal decision stated.
"The whanau spent many hours, around other commitments, sorting through that property and removing it.
"The job had not been completed by the end date for the tenancy or within some extra time given by the landlord for that to happen."
On June 16, the landlord emailed Robert Whaitiri saying: "As stated in the Tenancy Act, the home must be clear of your personal belongings when the home is vacated. Since this is not the case, I have a firm quote of $450.00 plus GST to remove the remainder of your unwanted possessions."
The landlord asked for the money to be deposited, stating if it was not then "I will be required to take your mum to the Tenancy Tribunal for reimbursement".
The payment was not made, a company was hired to clear the home - followed by an invoice for $2,769.60.
Pukeko Rental Managers told the tribunal "Mrs Whaitiri had an obligation to leave the premises free of rubbish and belongings at the end of the tenancy" and, because this was not done, wanted the cost reimbursed.
Mei Whaitiri responded, saying the eventual bill was much higher than quoted and failed to detail the work done.
Adjudicator Bryan King recorded her saying "Jason had a responsibility, as part of the whanau to help with the process of sorting through the whanau belongings that had to be removed from the premises, but didn't help".
Her position was her son should have helped, the tribunal found. "If he had, the job might have been done in time, avoiding the need for these costs."
King found she had breached the rental agreement and was obliged to meet costs - but only those given in the original quote.
As such, she was ordered to pay $517.50.
King raised concerns about the cost, saying $50 an hour plus vehicle costs and out-of-pocket expenses was too much.
"I am confident that most of the work could have been arranged for a significantly lower hourly rate."
King questioned how the cost went from $517.50 to $2,614.82 without Mei Whaitiri being told.
He said he was "very uncomfortable" steps to "limit the cost" if it was the landlord paying "do not seem to have been considered with the cost being passed on to Mrs Whaitiri".
King also said Jason Whaitiri was not the owner. Instead, the company he and his wife owned was the technical owner of the property and a separate entity under the law.
King also said the tribunal's role was to deal with landlords and tenants. "Any obligation Jason might have had to help out was a whanau obligation as Ms Whaitiri's son, not an obligation he has as her landlord."
Whaitiri was absent from Parliament this week, and said to be working in her electorate.
Staff at her Lower Hutt office said she was working in Gisborne, where she had recently moved to live.
Whaitiri was chief executive of Ngāti Kahungunu Iwi Incorporated before winning the Ikaroa-Rawhiti electorate after the death of Labour's Parekura Horomia.
Hayden Hape, who stood against her for the nomination, served on the board of the iwi body during Whaitiri's term as chief executive.
"When Meka Whaitiri was CEO of Ngāti Kahungunu Iwi Incorporated, it was the best it had ever performed," he said. "Her style (of management) was very beneficial to the staff and shareholders. She was a huge loss for the iwi when she went to Parliament."
He said he did not know any details of the alleged incident which led to her being stood down.
"If what people are saying actually happened, I'm disappointed. If she's made this mistake and it's cost her career, it's very sad."
Police have contacted the press secretary and then confirmed an investigation into the incident would not take place.