Children are staying in the same school more than at any time this decade because more of their parents have got jobs.
Only 0.47 per cent of schoolchildren changed schools more than once last year, making them officially "transient", down from a peak of 0.65 per cent in 2011 when the worst effects of the global financial crisis coincided with the Christchurch earthquake.
The groups which had the highest transience rates up to 2016 - low-decile, Māori and Northland students - have logged the biggest reductions in 2017.
Te Tai Tokerau Principals Association president Pat Newman said the reason was simple - jobs.
"We are starting to get jobs," he said.
"Transience was built out of, quite simply, people not having work, and/or casual work, moving from Dargaville for the kumara to Kerikeri for the fruit picking.
"What we have now is a lot more in work, so they are not shifting."
Although the national unemployment rate ticked up a fraction from 4.4 per cent in March to 4.5 per cent in June, the 4.5 per cent annual average for the year to June was the lowest since just before the financial crisis hit in 2008, when it was 3.8 per cent.
The Māori unemployment rate is still double the national average, at 9.5 per cent, but it has fallen more than in any other ethnic group in the past two years, from 11.4 per cent in the year to June 2016.
And Northland, which has had the country's highest unemployment rate for most of the past 30 years and was still the worst with 8.3 per cent unemployed two years ago, has seen its jobless rate drop faster than any other region in the past two years to 5.7 per cent, now below Manawatū-Whanganui (6.1 per cent) and Gisborne/Hawke's Bay (5.9 per cent).
Northland's school transience rate is still the highest in the country, but plunged the most, from 1.94 per cent in 2016 to 1.67 per cent last year.
"Building has picked up because the rich in Auckland are now back buying and building houses here, and tourism is picking up," Newman said.
He said the transience rate at his decile 2 school in Whangarei, Hora Hora School, had dropped by about 25 per cent in the past two years.
"We are a bit unusual. We are 80 per cent Māori, but of those 70 per cent bypass other schools to bring their kids here," he said.
"But the word I have been getting from most places is that transience is dropping, although not necessarily in the more remote and isolated areas."
Nationally, the Māori transience rate dropped from 1.21 per cent in 2016 to 1.12 per cent last year, a steeper drop than for Pacific students (down from 0.61 to 0.59 per cent), Europeans (down from 0.32 to 0.31 per cent) and Asians (steady at 0.15 per cent).
Transience in the poorest (decile 1) schools peaked in 2016 at 2.78 per cent, possibly because of insecure housing, but has also dropped the most in the past year, to 2.5 per cent.
All students learn Māori at Papakura school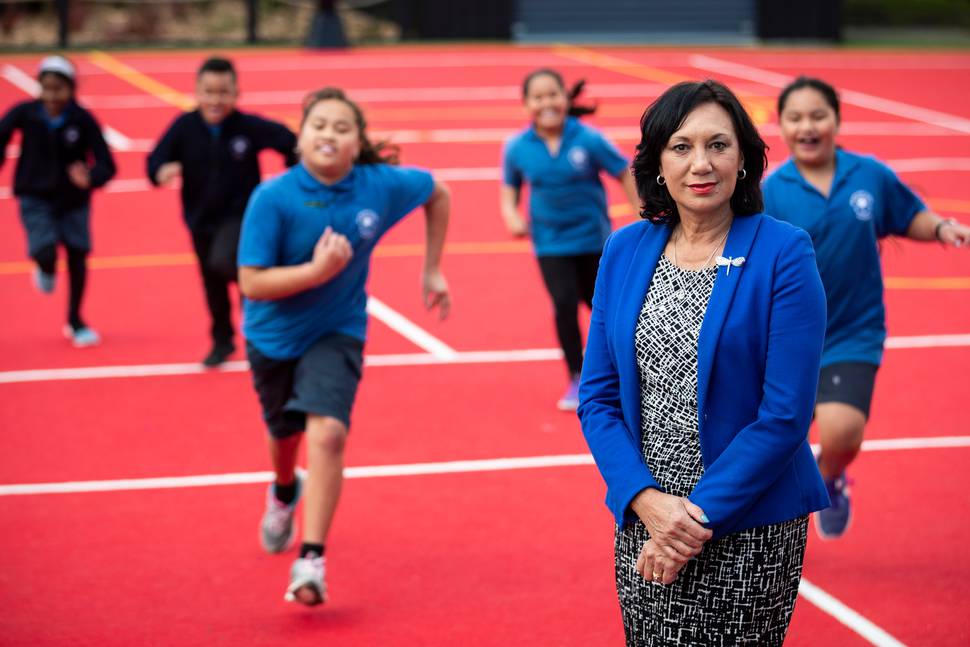 Every child at a Papakura primary school is now learning te reo Māori in a bid by the school's new principal to make teaching more relevant.
Heather Tanner, who took over last year at decile 1 Kelvin Road School where 64 per cent of students are Māori, started by asking children, their parents, early childhood centres that feed into the school and other community groups about what they wanted in the school curriculum.
"They wanted their kids to read, write and be good at maths, and they wanted them to appreciate other cultures. They wanted to see their culture reflected in the curriculum," she said.
"Transient behaviour is largely out of a child's and the school's control, but if we can apply new thinking to an old problem by making school a safe, inclusive, fun, relatable and a culturally diverse place where kids are well known, valued and cared for by their principal and teachers, we have more leverage where there is choice."
Tanner, who is of Ngāti Maniapoto and Ātihaunui-a-Papārangi (Whanganui) heritage, said teachers from the school's bilingual unit were now teaching te reo Māori to all students.
"We are also doing it through pōwhiri, so any time someone new comes we are doing a school-wide pōwhiri," she said.
"We are doing school-wide pepeha, where the children do some investigating about where they come from. Many of our kids are Ngāpuhi, so I have connected with their local communities and said, 'Hey, we've got some of your kids here and we want them to get on your roll.'"
The whole school visited Papakura Marae at the start of this year and recently visited the Matariki exhibition at Auckland Museum.

Read more careers news at yudu.co.nz.
Apart from Māori children, 27 per cent of the school's students are Pasifika, and Tanner is making efforts to engage them too.
"We have asked for every single child to be involved in a cultural performance," she said.
"All our children are going to be involved either in kapa haka or in a Samoan group, a Cook Islands group, a Niuean group or another group."
To make sure families know that the school is listening to them, she has put up what parents said in last year's consultation on signs around the school.
The school has also installed a colourful astroturf for its playground, and uses the KidsCan charity to ensure that all children have breakfast, lunch, shoes and raincoats.